NOTICE: Due to the poor outdoor air quality, members of our public safety team will distribute masks at all campus exits.
Home Page
EMBRACE OPPORTUNITY
For over 150 years, Hunter College has been opening doors and transforming lives, inspiring students to become leaders and innovators in the classroom, the community and beyond.
Learn More About Hunter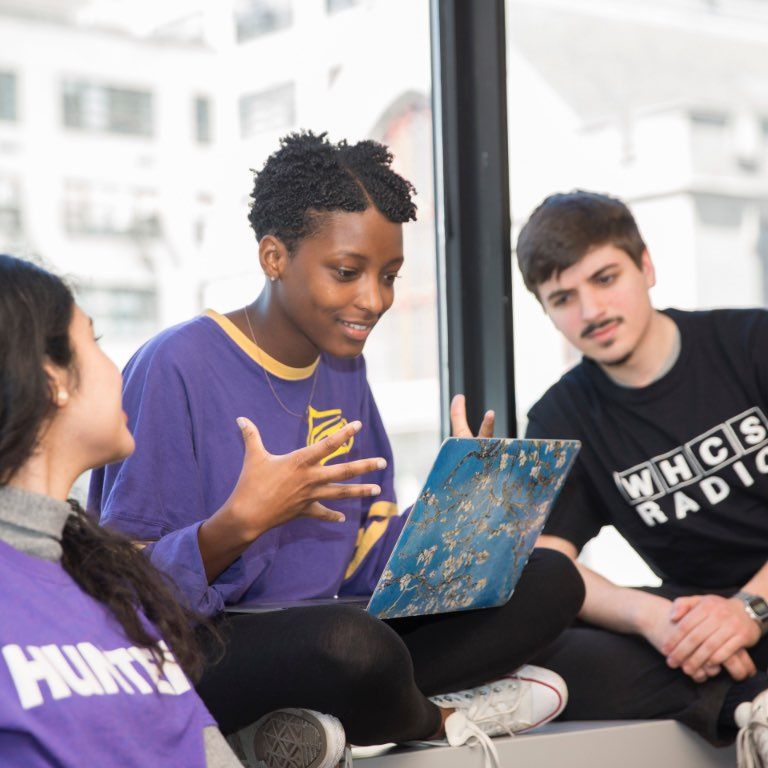 STUDENT ACADEMIC EXPERIENCE
THINK BIG
Our engaging classes challenge ambitious students to think critically and creatively, ask tough questions and consider problems from multiple perspectives.
Explore Our Approach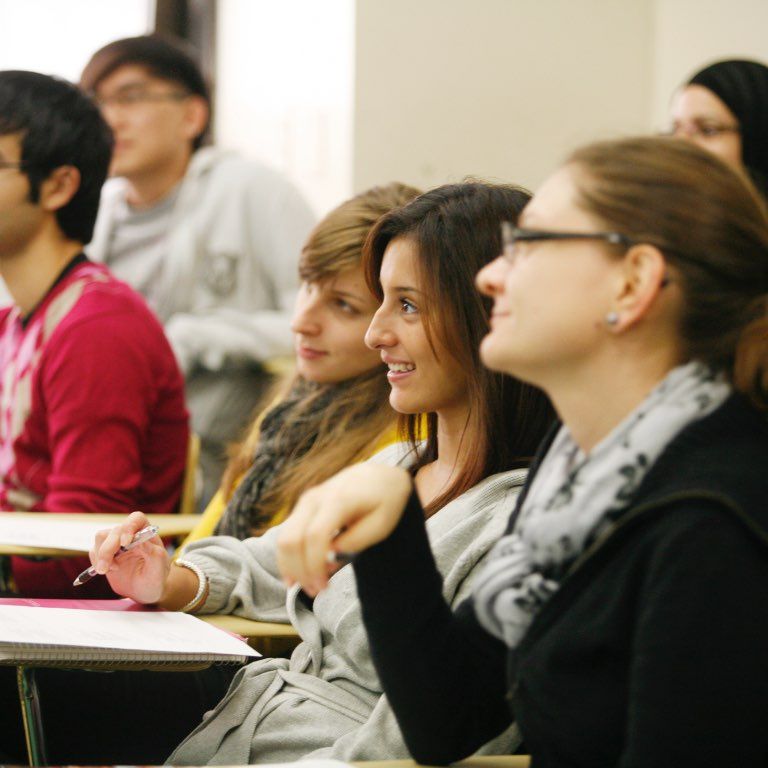 OUR SCHOOLS
Creating Connections
Scholarship, service and creative expression unite our campuses, providing rich interdisciplinary learning and career-building opportunities.
Hunter On Demand
Enjoy virtual lectures, discussions and readings by Hunter friends, alumni and distinguished faculty.
"For 150 years, Hunter College has been the place where the American Dream comes true. Students arrive with aspirations as varied as their backgrounds, and benefit from the common experience of life-changing educational opportunity."

Jennifer J. Raab, Hunter College President
FACULTY RESEARCH AND CREATIVE WORKS
CELEBRATE DISCOVERY
Our goal at Hunter College is not only to educate, but to cultivate the talents and achievements of our students and faculty, from groundbreaking research to exciting new works of artistic expression.