Hunter's Hebrew Program Students Win Awards In Writing Contest
Jewish Studies
Hebrew
Concentration-Camp Literature: Gulag and Nazi Camps - by Leona Toker
Robert Seltzer 2020-2021 Lunch Lecture Series Presents:
Concentration-Camp Literature: Gulag and Nazi Camps as Contexts for Each Other with Leona Toker
Co-Sponsored by Russian and Slavic Studies at Hunter College
Join us for a brief history of concentration camps and the literature written about them, followed by a discussion and comparison of Shalamov's "An Individual Assignment" and an extract from Primo Levi's If This Is A Man. Followed by virtual audience Q&A.
Leona Toker is Professor Emerita in the English Department of the Hebrew University of Jerusalem. She is the author of numerous books including Nabokov: The Mystery of Literary Structures (1989), Eloquent Reticence: Withholding Information in Fictional Narrative (1993), and Return from the Archipelago: Narratives of Gulag Survivors (2000). Her most recent book is Gulag Literature and the Literature of Nazi Camps: An Intercontextual Reading (2019). Since 2003 she has been the Editor of Partial Answers: Journal of Literature and the History of Ideas.
This event will be held online via Zoom.
Hunter Hillel and Jewish Studies Center Undergraduate Info Session
Join us online via Zoom to learn more about Hunter Hillel and the Jewish Studies Center at Hunter College!
Find out more about our spring offerings, meet with Jewish Studies professors, and win prizes in a raffle!
Please RSVP for Zoom details.
Unkosher: Organized Crime in the Kosher Food Trades - by Aaron Welt
Robert Seltzer 2020-2021 Lunch Lecture Series Presents:
Unkosher: The Role of Organized Crime in the Kosher Food Trades, 1900-1920
During the era of the mass migration of Jews to the United States over the late 19th and early 20th centuries, the kosher food industry experienced unprecedented expansion. A key, hidden, and under-appreciated force behind this commercial growth was Jewish organized crime. Kosher food businesses often called upon Jewish gangsters to maintain industrial rules, punish commercial actors who challenged existing trade practices and to deal with union affairs.
This talk will compare the role of organized crime in the kosher poultry industry and the trade in Jewish baked goods. Jewish gangsters operated differently in each of these sectors. But their notable influence in the kosher food industry conveys just how important organized crime was in the development of the Jewish ethnic economy over the years of largescale immigration to America.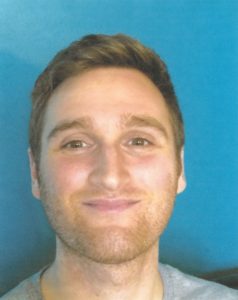 Aaron Welt is an Assistant Adjunct Professor in the Jewish Studies Department of Hunter College, where he teaches courses on American Jewish History. He received his PhD in Jewish History from NYU and is currently working on a book manuscript that explores the role of organized crime in the development of Jewish immigrant capitalism in early 20th century New York.
This event will be held online via Zoom.
Profile
Aaron Welt
Dr. Samuel Torjman Thomas
Batia Tabiv