Events /
2021 Election Season At Roosevelt House — A Manhattan District Attorney Candidate Forum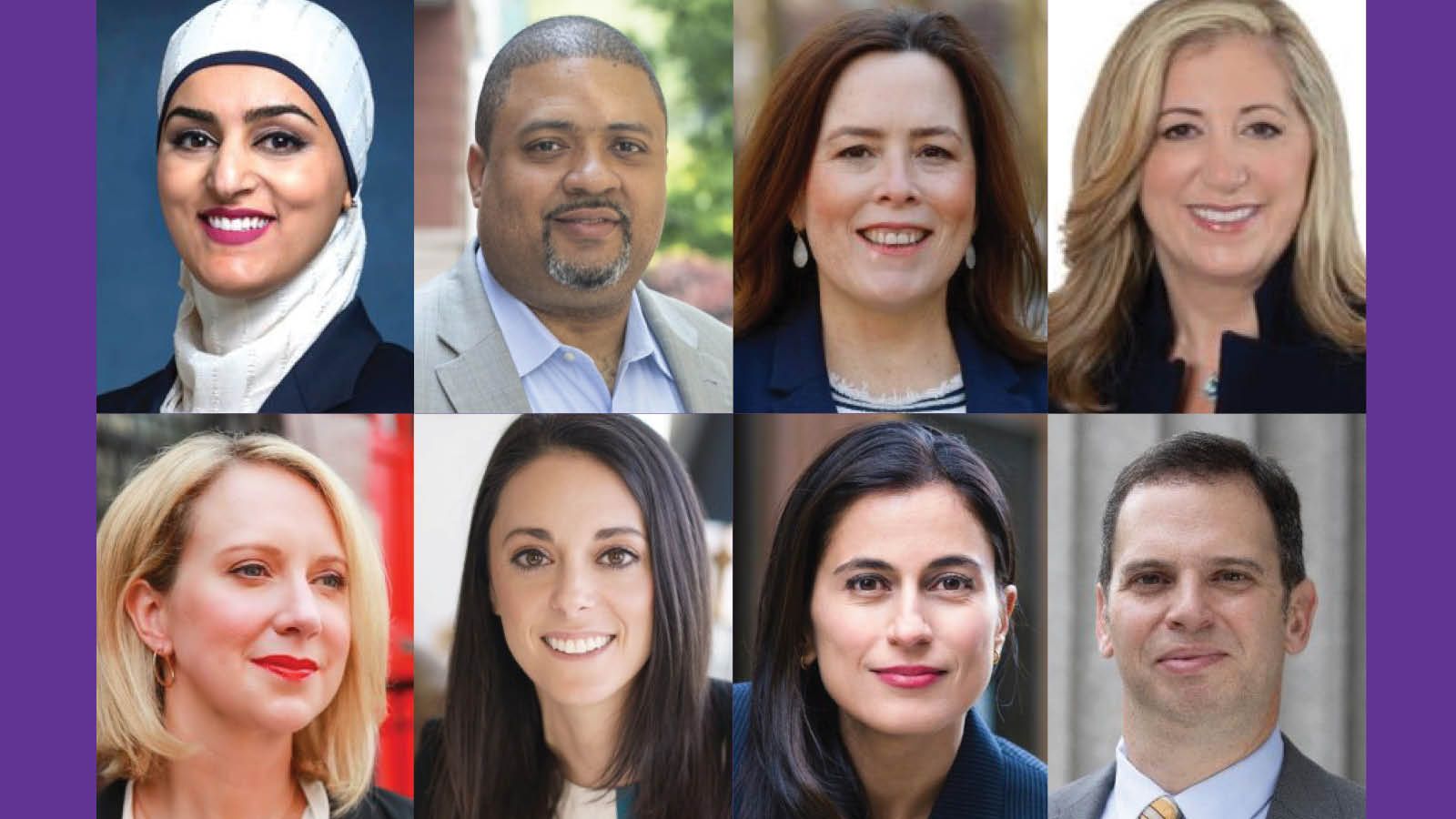 Roosevelt House is pleased to present the second in a series of 2021 Zoom election forums, designed to give young and first-time voters the opportunity to explore policy issues with those running for office in the June primaries. We continue with the eight candidates seeking the Democratic nomination for Manhattan District Attorney.
With incumbent Cyrus Vance Jr. not seeking re-election, Manhattan's top law office will be led by a new District Attorney for the first time in twelve years. To help guide our community in choosing his successor, student representatives will pose to each of the eight candidates their most urgent questions on the issues they believe are most vital to a fair and just future in New York. Audience members will also be invited to submit questions for a virtual Q&A session.
As the borough's chief prosecutor, the Manhattan District Attorney oversees all local criminal prosecutions—including authority to choose what and how to prosecute, whether to seek bail, and in what manner plea bargains are made. He or she directs a staff of hundreds of assistant district attorneys who conduct investigations and prosecutions in dozens of specialized units. In addition, the District Attorney can seize property as part of prosecution.
Rachel Holliday Smith, moderator, is a journalist covering Manhattan for The City. Previously she worked at WNYC, DNAinfo and NY1 News. Her writing has appeared in The New York Times, Curbed New York, and Gotham Gazette.
Participating Candidates:
Tahanie Aboushi is a civil rights attorney whose cases have included representing, in federal court, individuals in immigration detention. Her campaign is informed by her experience growing up while her father was incarcerated.
Alvin Bragg served most recently as chief deputy attorney general for New York State. He also led a special state unit that investigated police-involved killings and served as a federal prosecutor.
Liz Crotty worked previously as an assistant district attorney in Manhattan, where she was born and raised, and as a civil litigator before starting her own criminal law firm, where she's represented people accused of grand larceny and fraud among other charges.
Tali Farhadian Weinstein, who came to New York from Iran as a child, is a professor of law and most recently served as general counsel for the Brooklyn District Attorney's Office, where she oversaw the post-conviction Justice Bureau. Previously, she worked as a federal prosecutor.
Diana Florence led the Construction Fraud Task Force at the Manhattan DA's Office, her most recent role in 25 years as a prosecutor there. She left to launch her campaign after charging the office was a "hostile work environment"—following accusations she withheld evidence.
Lucy Lang most recently served as director of the Institute for Innovation in Prosecution at John Jay College of Criminal Justice. Before that, she was a prosecutor at the Manhattan District Attorney's Office, where she handled domestic violence cases, murders, and gun crimes.
Eliza Orlins has been a public defender for more than 10 years, working as criminal defense attorney for the Legal Aid Society. She also competed on the reality television shows "Survivor" and "The Amazing Race."
Dan Quart is a State Assemblymember who's represented the Upper East Side of Manhattan for the last decade, co-sponsoring the state's bail reform law among others. He worked previously as a court-appointed attorney and pro-bono criminal defense attorney while in private practice.
This Event Will Be Held Online via Zoom
Audience
Open to Everyone