East Building Closure Update for Tuesday, Dec. 5. All classes taking place in the East Building of the Main Campus will resume. The Library will be open. All staff stationed in offices outside the Library in the East Building should continue to work remotely while our facilities team assesses each office individually.

Events /
A Television Broadcast of Republic of Detours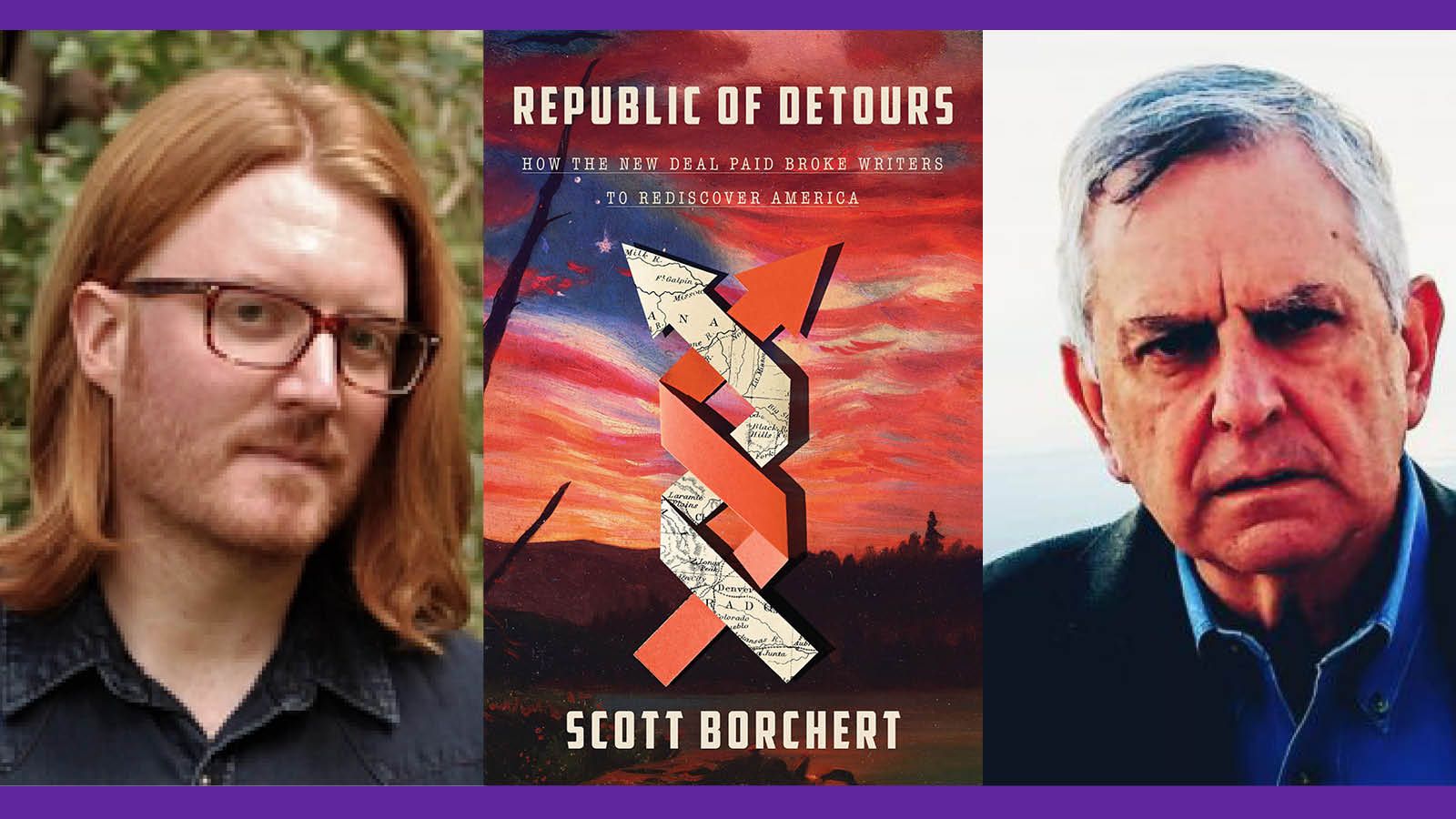 Tune in Sunday, 7/4, to C-SPAN 2 for a television broadcast of a Roosevelt House presentation:
Republic of Detours: How the New Deal Paid Broke Writers to Rediscover America
Scott Borchert and Gerald Howard on Republic of Detours: How the New Deal Paid Broke Writers to Rediscover America will be featured this weekend on C-SPAN 2's Book TV.
In this enthralling history, Borchert provides an immersive account of the New Deal project that created state-by-state guidebooks to America in the midst of the Great Depression―and employed some of the biggest names in American letters. The author will be in conversation with longtime editor Gerald Howard, who is currently at work on a biography of influential editor, critic, and poet Malcolm Cowley, a key figure in the literary politics of the 1930s.
Deeply researched and vividly written, Republic of Detours tells the remarkable story of the Federal Writers' Project, a New Deal initiative to employ jobless writers—including once-bestselling novelists and acclaimed poets—to chart a country on the brink of social and economic collapse. Borchert delves into the experiences of key figures and traces the FWP from its optimistic early days to its dismemberment by the House Committee on Un-American Activities. Along the way readers encounter literary icons such as Nelson Algren, Zora Neale Hurston, Richard Wright, Ralph Ellison, Studs Terkel, and John Cheever, who all found both encouragement and security on the FWP payroll. By telling their stories, Republic of Detours illuminates a noble enterprise that sought to create a broad and inclusive self-portrait of America—at a time when the nation's very identity and future had been thrown into question.
As author and former Roosevelt House Advisory Board member Ira Katznelson put it: "This book blends riveting life narratives of luminous authors put to work by the New Deal's Federal Writers' Project with absorbing portraits, both geographic and social, of Depression America. Through an engagement with the history of 48 state guidebooks, we gain a bracing account―ever more germane―of the country's riven politics and fraught questions of race."
And according to Booklist: "Borchert's vast research and appreciation of this stellar group [of writers] shows what government nurturing of artists can accomplish in even the worst of times."
Scott Borchert is a writer and former assistant editor at Farrar, Straus and Giroux. He holds an MA in Cultural Reporting and Criticism from the Arthur L. Carter Journalism Institute at New York University, and his work has appeared in Southwest Review, Monthly Review, The Rumpus, PopMatters, Counterpunch, Words Without Borders, the Indypendent, the Brooklyn Rail and Brooklyn Magazine.
Gerald Howard is a retired book editor whose decades in publishing include work with such authors as Paul Auster, Bill Bryson, William S. Burroughs, Lawrence Ferlinghetti, Walter Mosley, Don DeLillo, and David Foster Wallace. A recipient of the Maxwell E. Perkins Award, his essays and reviews have appeared in Bookforum, n+1, Lit Hub, the Los Angeles Review of Books and the New York Times Book Review.
Book TV features 48 hours of nonfiction books each weekend from Saturday 8am ET to Monday 8am ET.
Audience
Open to Everyone