Events /
Afternoon Tertulia: Harlem Art Park
May 20 | 1:00 pm
-
2:00 pm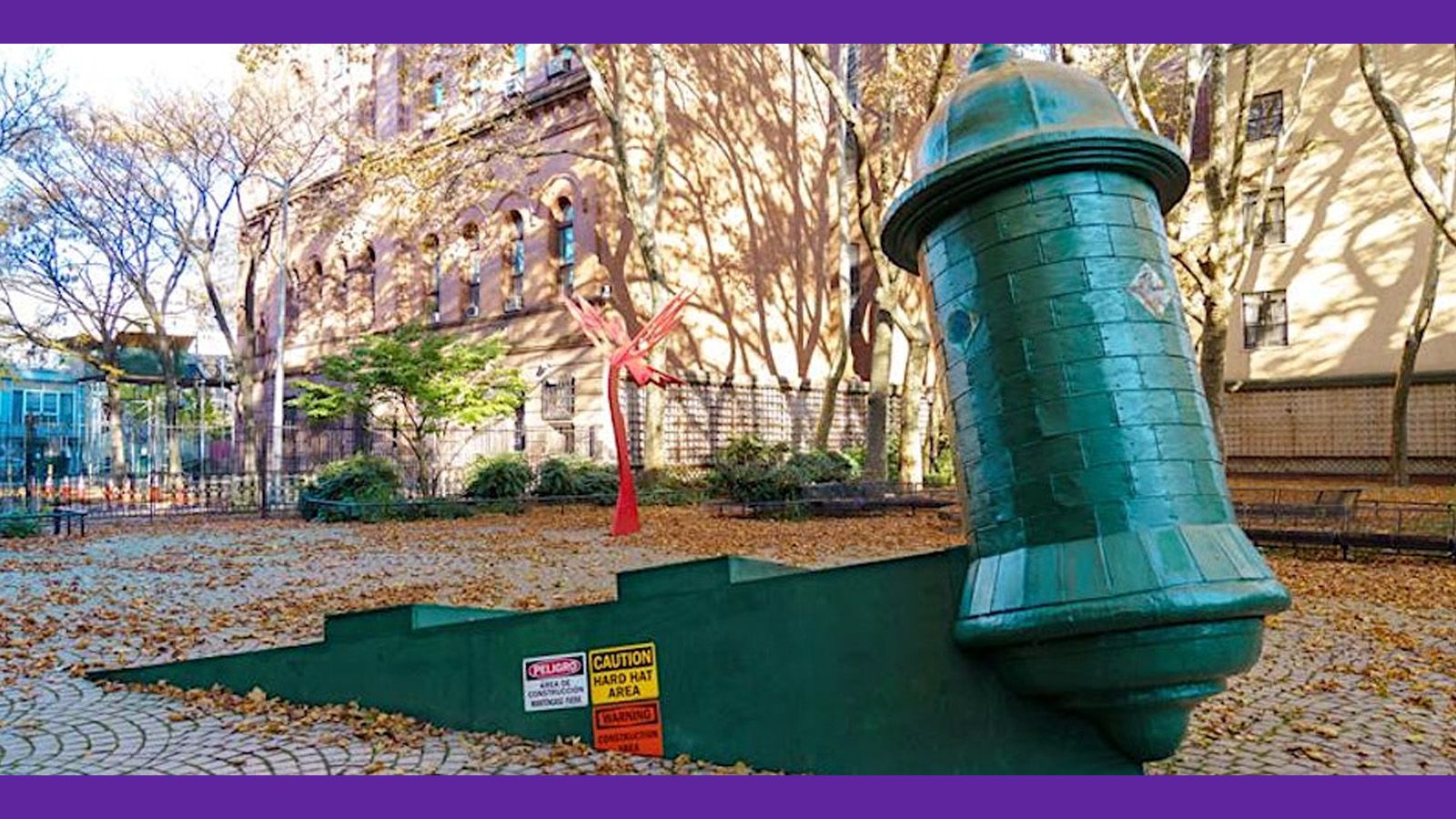 Art in El Barrio is not always accessible to all. However, artists Jorge Luis Rodriguez, Kevin Quiles Bonilla, and Zaq Landsberg have developed art installations that are viable and accessible to all at the Harlem Art Park.
Rodriguez's Growth (1985), is a landmark that still stands over 30 years later; it became the first project to be inaugurated under the Percent for Art Program, which, by law, requires "that one percent of the budget for eligible City-funded construction projects be spent on public artwork", according to the NYC Department of Cultural Affairs. Jorge Luis was initially inspired by an early childhood memory in Puerto Rico of planting seeds and watching them sprout. This transformative element is applied to Growth in the multitude of interpretations, such as "a seed sprouting from the ground, an insect transforming into a flower, or a bird changing into a tree," according to prior interviews with the artist.
Bonilla's & Landsberg's For Centuries, and Still… (anticipated completion) (2022), recreates a guard tower (or garita, in Spanish) from the iconic colonial fortresses of Old San Juan, built out of NYC construction fencing material. Echoing the hastily painted green plywood walls, paint sprayed "Post No Bills'' stencils, and everyday interventions such as buffed out graffiti and commercial posters, these elements represent a NYC visual language, which creates a visually specific link to Puerto Rico, its colonial legacy to the US, and the history of migration between both locations.
Audience
Open to Everyone
Location