Events /
(Postponed) AKTINA's GREEK MUSIC JOURNEY 2020 WITH KOSTAS MAKEDONAS, HIS BAND & ELENI ANDREOU
May 15, 2020 | 8:30 pm
-
10:00 pm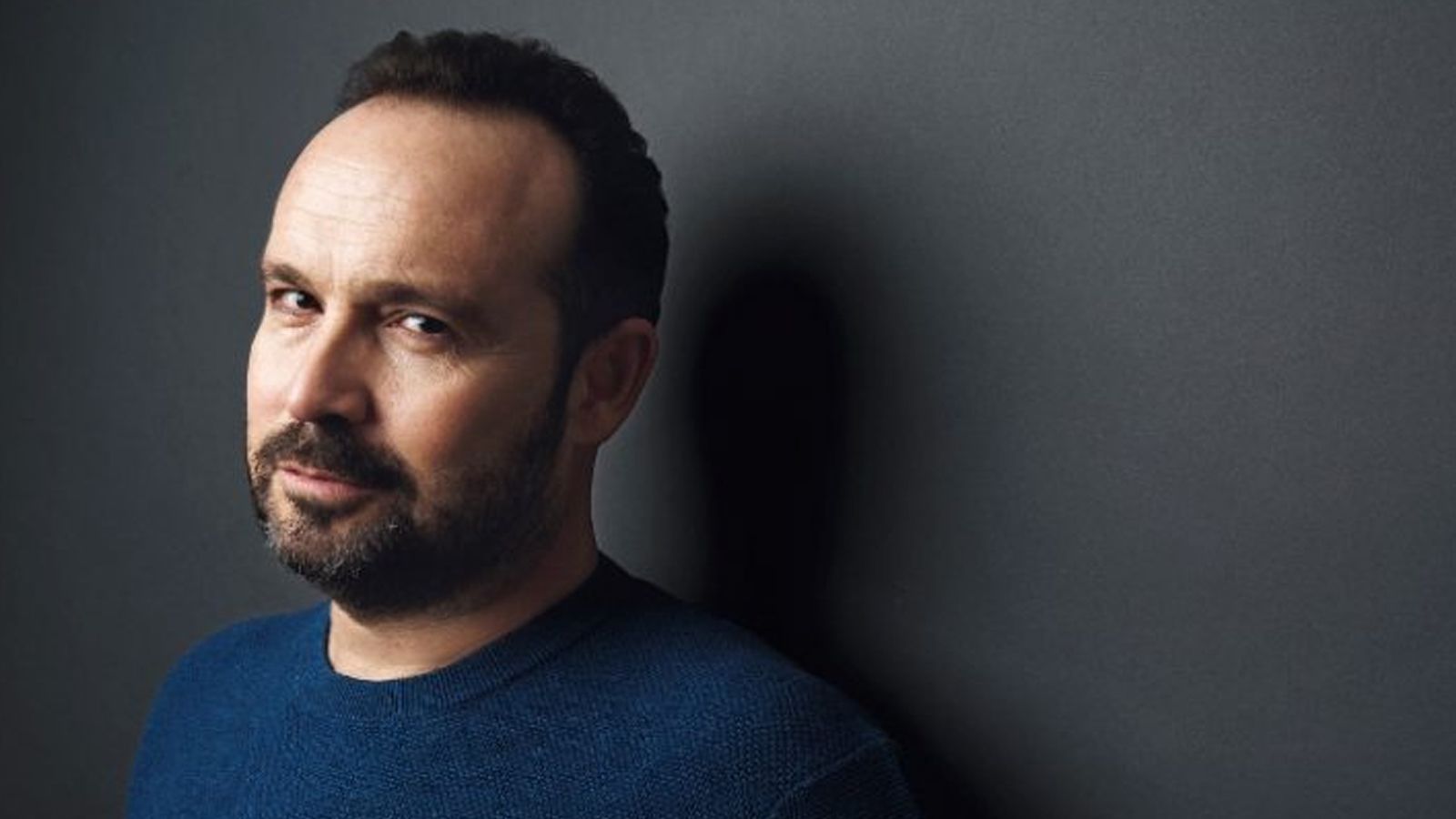 Performance date: Friday, May 15, 2020
Time: 8:30pm to 11pm
AKTINA Presents: Greek Music Journey 2020 With Greek Singing Sensation Kostas Makedonas
AKTINA's acclaimed concert series, "Greek Music Journey" (GMJ) brings to the Kaye, Greek singing sensation Kostas Makedonas accompanied by his band and popular singer Eleni Andreou. Produced by Elena Maroulleti and co-presented by AKTINA Productions, Inc., and CYPRECO Of America, Inc., this spectacular performance will highlight everlasting hit songs from the rich discography of Makedonas comprised by over 15 personal albums released during his 30-year old vibrant career in collaboration with Greek leading Greek composers/songwriters including, Christos Nikolopoulos, Stamatis Kraounakis, Yiannis Markopoulos among many others. The repertoire will also include beloved Laika classics by prominent composers such as, Mikis Theodorakis (Zorba the Greek) and Stavros Kouyioumtzis, as well as Rembetika (Greek blues) by the legends, Vasilis Tsitsanis, George Zambetas and others. During the course of his long and vibrant career, Kostas Makedonas has successfully established himself among the most popular, highly recognized and leading singers in the Greek music industry. His distinct and passionate voice, his ethos and his love for the representative music of Greece are some of the core factors which continue to keep him in the spotlight. More importantly, his unique ability to sing all Greek music genres such as, laika, rembetika (Greek blues), folk, demotic and contemporary, make him stand out as an exceptional artist. Eleni Andreou, whose charismatic voice and talent during her long and active career within the Greek American community have earned her exceptional popularity and recognition, will add to this exceptional musical performance that promises to fully engage the audience from beginning to end. Specially dedicated to lovers of Greek music, the upcoming performance of Kostas Makedonas is not to be missed!
Ticket Prices: Vary from $40 to $95 |ADA Seating: $65
Purchase tickets online at (Copy and Paste Link)  https://aktinafm.com/index.php/events-concerts/upcoming
or by phone at 718-545-1151.
Tickets sold exclusively by AKTINA and will not be available at the Kaye Box Office.
For more information aktina@aktina.org
For more information about this event please visit,
(Copy and Paste Link)
https://aktinafm.com/index.php/events-concerts/upcoming
Music Video Kostas Makedonas
(Copy and Paste Link)
https://www.youtube.com/watch?v=YuaSLg2oCJA
Music Video Eleni Andreou
(Copy and Paste Link)
https://www.youtube.com/watch?v=OfrwslPxma4
This event has been postponed.
Audience
Open to Everyone
Location
930 Lexington Avenue




New York

,

NY

10065

United States

+ Google Map

Box office and theatre entrance through the Loewe Plaza at 68th Street between Lexington and Park Avenue