Amanda Freeman & Lisa Dodson - Getting Me Cheap: How Low-Wage Work Traps Women and Girls in Poverty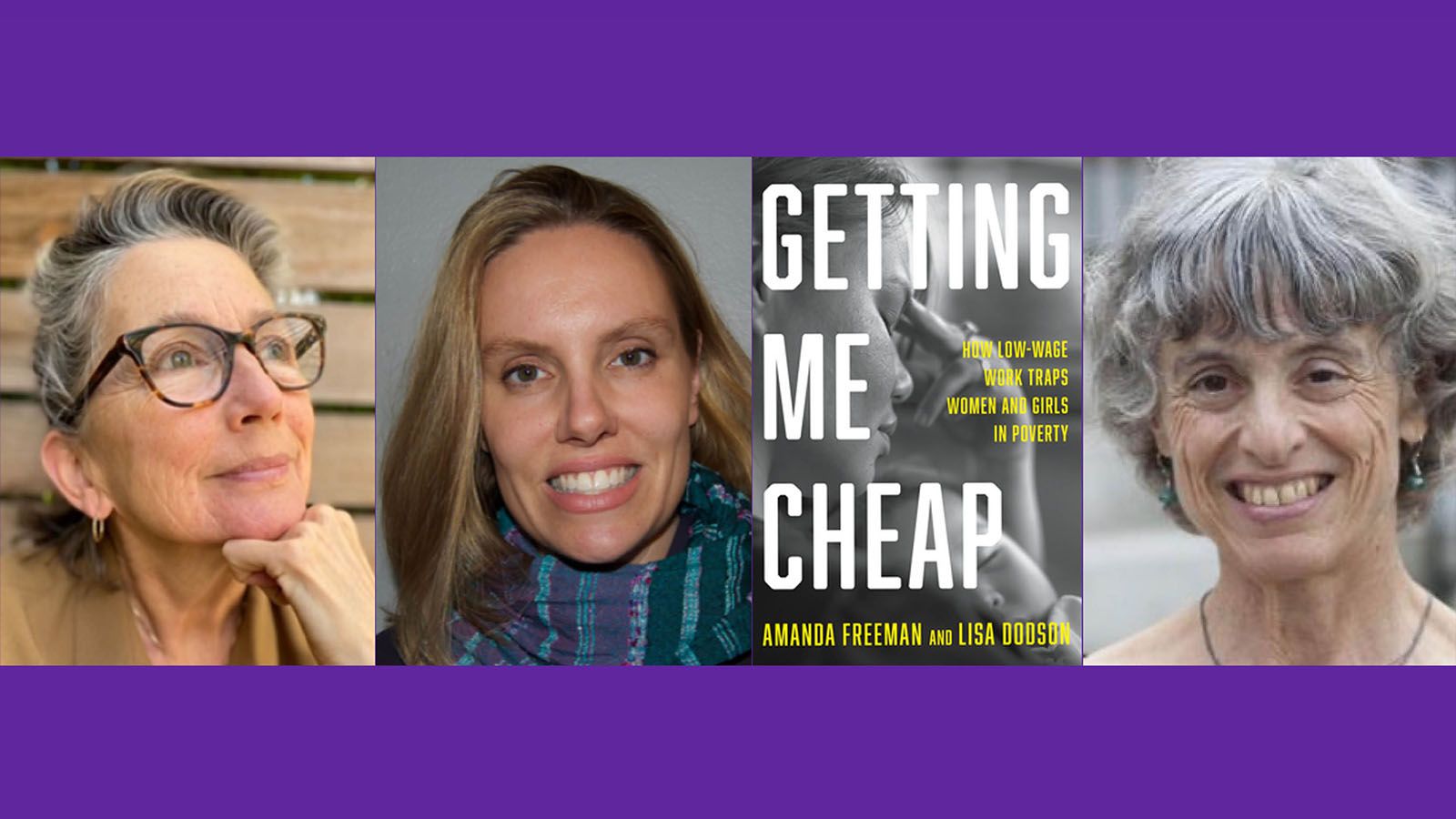 To inaugurate Women's History Month at Roosevelt House, please join us for a discussion of the bookGetting Me Cheap: How Low-Wage Work Traps Women and Girls in Poverty by sociologists Amanda Freeman and Lisa Dodson. The authors will be in conversation with sociologist of labor and labor movements Ruth Milkman.
Illuminating and riveting, Getting Me Cheap delivers a portrait of the lives of the low-wage workers—primarily women—who make it possible for Americans to live lifestyles of comfort and convenience. Co-authors Lisa Dodson and Amanda Freeman follow women in the food, health care, home care, and other low-wage industries as they struggle to balance mothering with difficult jobs and without public aid. While these women tend to the needs of well-off families, their own children frequently step into premature adult roles, providing care for siblings and aging family members.
Based on years of in-depth fieldwork and hundreds of eye-opening interviews, Getting Me Cheap shows how millions of women and their children become trapped in lives of stunted opportunity and poverty—in the service of giving others the lives they seek. Of a kind with books such as Evicted and Nickle and Dimed, the revelatory Getting Me Cheap offers a glimpse behind the scenes at how society functions while also offering a path forward—with both policy solutions and a keen moral vision for organizing women across class lines.
According to activist and author Ellen Bravo: "This formidable book insists we face the harm of wage poverty in women's lives and see the real costs of relying on their cheap labor. The powerful stories of mothers' determination to care for their children become a courageous call for solidarity and collective action."
Amanda Freeman is an assistant professor of sociology at the University of Hartford and a writer and researcher of motherhood and work. Getting Me Cheap is her first book.
Lisa Dodson is research professor emerita at Boston College and the author of The Moral Underground: How Ordinary Americans Subvert an Unfair Economy and Don't Call Us Out of Name.
Ruth Milkman is distinguished professor of sociology and history at the CUNY Graduate Center and the CUNY School of Labor and Urban Studies, where she chairs the Labor Studies Department. Her books include: Immigration Matters, coedited with Deepak Bhargava and Penny Lewis; Immigrant Labor and the New Precariat; and On Gender, Labor and Inequality.
This event will be held online via Zoom.
Audience
Open to Everyone