Student Alert: Email Scam Going Around.
Students, please be on guard for an email scam offering jobs for high pay and little work. Read More.

Events /
America Through Foreign Eyes - Online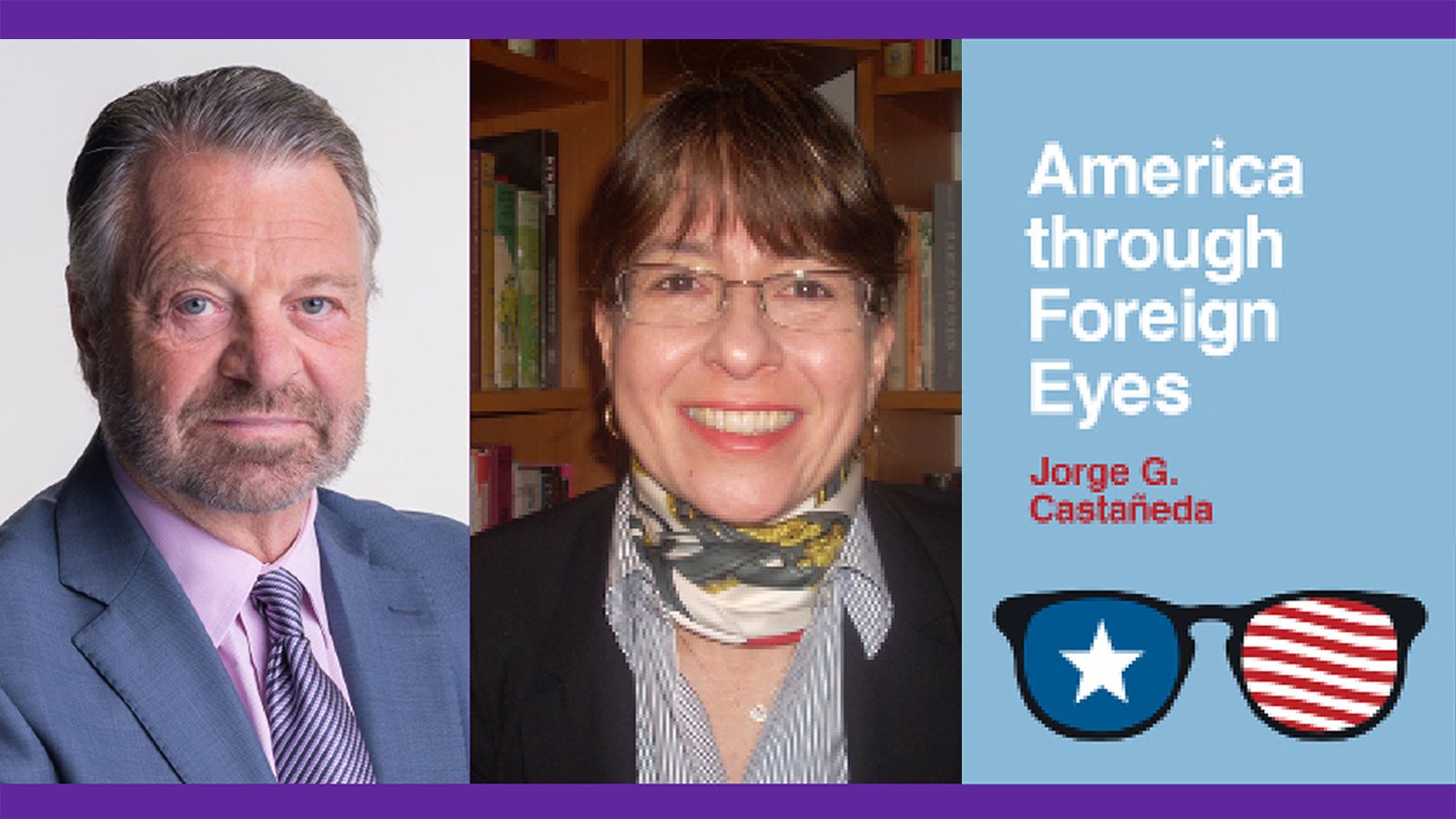 Roosevelt House presents a live Zoom discussion of Jorge G. Castañeda's America Through Foreign Eyes, a timely new exploration of America's shifting political and cultural realities from the perspective of a deeply informed, often admiring, and sometimes critical outsider. The author will be in conversation with the Dorothy Epstein Chair in Latin American History at Hunter College Mary Roldán.
Writing from his unique vantage point as a former Foreign Minister of Mexico who has lived, studied, and worked in America, Castañeda's book provides an impressionistic, analytical, and intuitive review of his experience in the country over the last half-century and shows how foreigners can provide special insight on the United States' true nature. Castañeda draws from his work with American civil society and government authorities to provide both expertise and context on issues ranging from American exceptionalism, uniformity, culture, immigration, the death penalty, religion, and race.
The Washington Post has called America Through Foreign Eyes "[An] important read [with] impeccable timing," and notes, "As has often been true, the eyes of an outsider prove more lucid than those of natives…."
Jorge G. Castañeda was Foreign Minister of Mexico from 2000 to 2003. In 1997, he was appointed Global Distinguished Professor of Political Science and Latin American Studies at New York University. He has been a Member of the Board of Human Rights Watch since 2003. In April 2008, Castañeda was elected Foreign Honorary Member of the American Academy of Arts and Sciences, and International Member of the American Philosophical Society. He has more than 15 books published in the United States and elsewhere, including Compañero: The Life and Death of Che Guevara, Perpetuating Power: How Mexican Presidents Were Chosen, and The Mexican Shock: Its Meaning for the United States.
Mary Roldán holds the Dorothy Epstein Chair in Latin American History at Hunter College and a faculty appointment in Latin American history at the CUNY Graduate Center. She received her BA, MA and Ph.D. degrees from Harvard University in Latin American history. Her research, writing, and teaching interests include: violence, state formation, peace studies, urban history, drug trafficking, and the relationship between media, culture, and public opinion. She has worked or consulted with a variety of government, non-governmental, and cultural institutions and has been a recipient of Fulbright, MacArthur Peace Studies, and Society for the Humanities (Cornell University) awards and grants. She is a Roosevelt House Faculty Associate teaching in the Thomas Hunter Honors Program as well as Hunter's History Department.
This event will be held online via Zoom.
Audience
Open to Everyone