Events /
Becoming FDR: The Personal Crisis That Made a President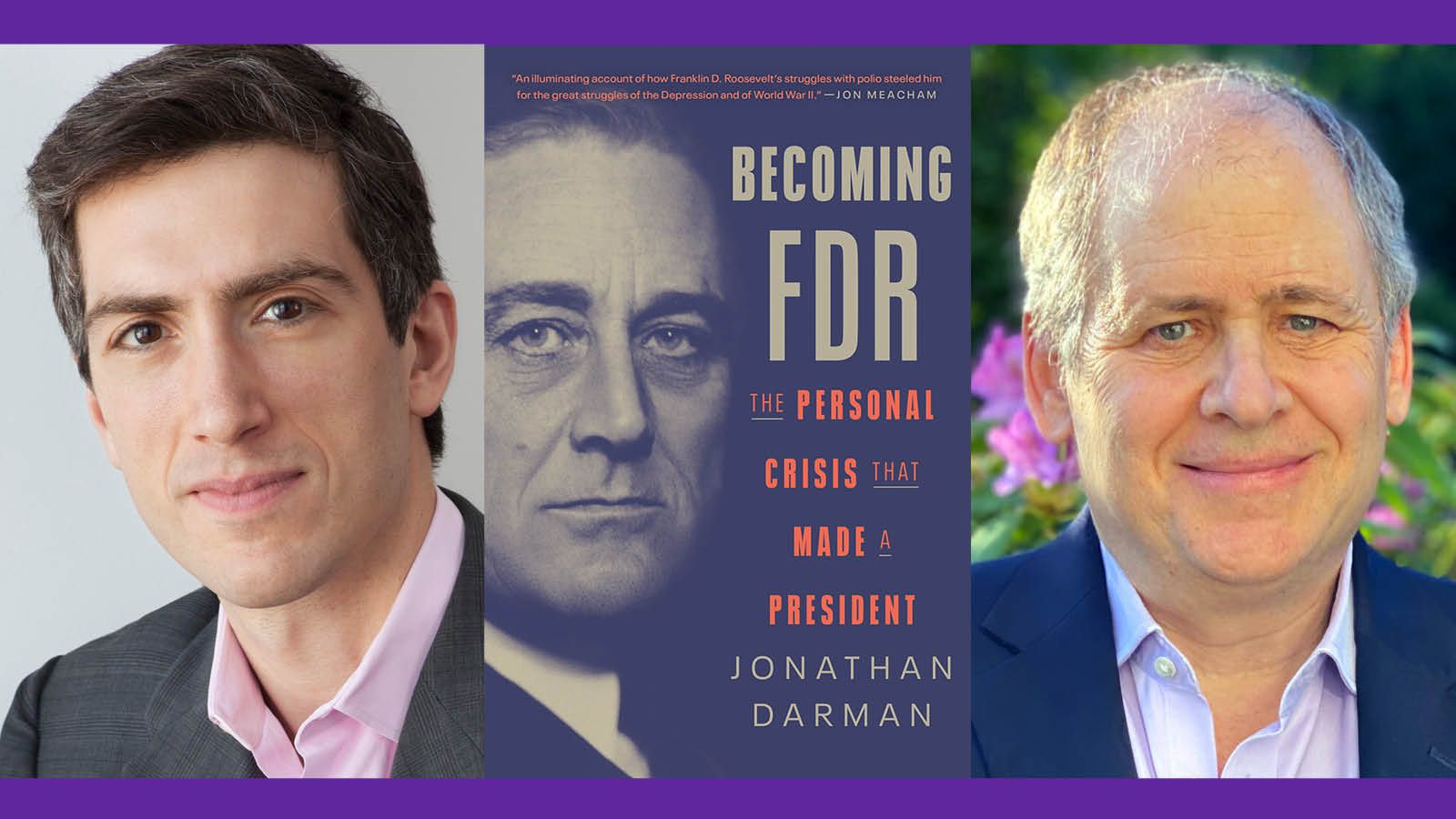 As the home where FDR struggled against the paralyzing effects of polio, where he recovered, regained a degree of mobility, and reclaimed a sense of independence, Roosevelt House is pleased to present a discussion of Becoming FDR: The Personal Crisis That Made a President. The author, journalist and historian Jonathan Darman, will be in conversation with Jonathan Alter, also a journalist, historian, and author.
Vivid, moving, and full of new insights, Becoming FDR tells the riveting story of how Roosevelt's struggle with polio forged his character and precipitated his political ascent. Compellingly written and full of illuminating details, this important and sensitively drawn portrait traces the transformation of character and abilities that occurred between 1921, when Roosevelt contracted polio at the age of thirty-nine, and 1928, when he reemerged as the Democratic candidate for governor of New York. It was during those crucial and challenging years, Darman illustrates, that Roosevelt grew to become compassionate and shrewd, tailoring his speeches to inspire listeners and to reach them through the new medium of radio. His suffering cemented his bond with those he once famously called "the forgotten man." Most significantly, he had discovered how to find hope in a seemingly hopeless situation—a skill that he employed to motivate Americans through the Great Depression and World War II.
The polio years were transformative, too, for the marriage of Franklin and Eleanor, and for Eleanor herself, who became her husband's surrogate at public events, and who grew to become a political and humanitarian force in her own right.
According to author and previous Roosevelt House guest Michael Beschloss, Becoming FDR is: "A brilliant, fresh, and vivid book that shows us how a well-meaning and ambitious gentleman turned into the world figure who led Americans to conquer the Great Depression and fight to victory in global war . . . Jonathan Darman brings us new insights into FDR (a difficult job at this late date) at the same time as he shows us how a leader is made."
Jonathan Darman is the author of Landslide: LBJ and Ronald Reagan at the Dawn of a New America. He is a former correspondent for Newsweek, where he covered national politics, including John Kerry's and Hillary Clinton's presidential campaigns.
Jonathan Alter is the author of The Defining Moment: FDR's Hundred Days and the Triumph of Hope and His Very Best: Jimmy Carter, a Life. A former senior editor at Newsweek, he is a contributing correspondent to NBC News, where he has appeared on NBC, MSNBC, and CNBC for many years.
This event will be held in person at Roosevelt House and online via Zoom.
Proof of full COVID-19 vaccination will be required for all who attend.
Audience
Open to Everyone
Location
47-49 East 65th St.




New York

,

NY

10065

United States

+ Google Map

Entrance on the north side of 65th Street between Park Avenue and Madison Avenue