Student Alert: Email Scam Going Around.
Students, please be on guard for an email scam offering jobs for high pay and little work. Read More.

Events /
Cafecito con... Jacoub Reyes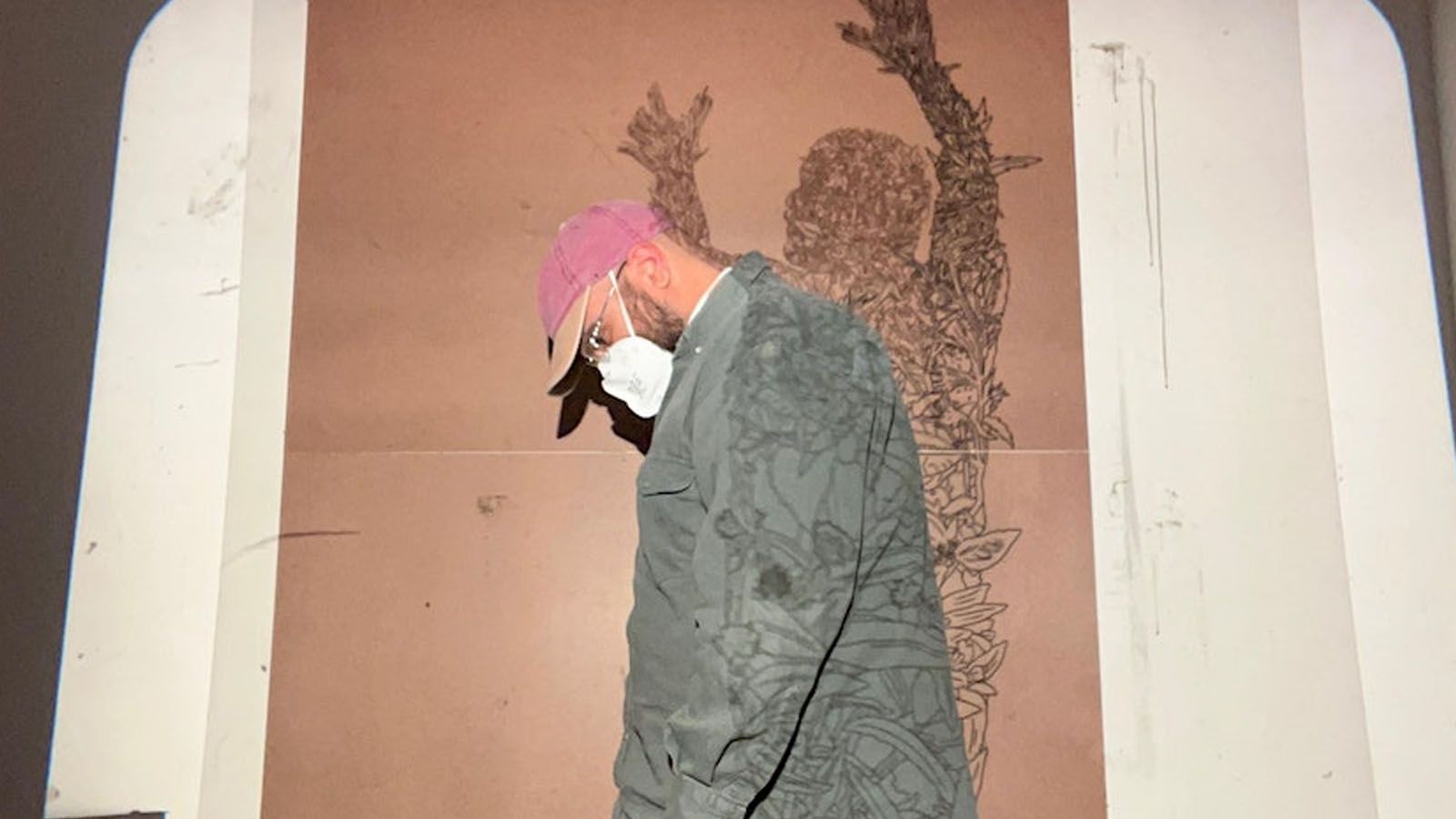 Join CENTRO and el MAC (Museo de Arte Contemporáneo de Puerto Rico) for un Cafecito con… Mac en El Barrio: Jacoub Reyes. This virtual artist talk with CENTRO's Summer 2023 Artist in Residency, Jacoub Reyes, explores his research on unarchived documents and printed matter at CENTRO's Library & Archives. His project, "Mi Patria Natal: Conversations of Mixed Ethnic Heritage and Diasporic Nationalism," considers the nuances of the diasporic experience and how being Puerto Rican is inherently revolutionary.
Reyes will discuss how his research relates to the large-scale woodblock prints he is creating as the Summer 2023 Artist in Residence for MAC en El Barrio and with the community this September. He aims to encourage participants to challenge built systems through art, discourse, and action. Reyes also hopes to inspire others to research their familial histories, the contexts in which they live, and what they can do to get involved in initiatives. He also wants to raise awareness and validity regarding mixed-race identities, not unlike himself, within Puerto Rican diasporic relations.
Audience
Open to Everyone
Contact
Kimberly Roa
212-396-6259