Events /
Cafecito con… La Brega
Mar 16 | 3:00 pm
-
3:45 pm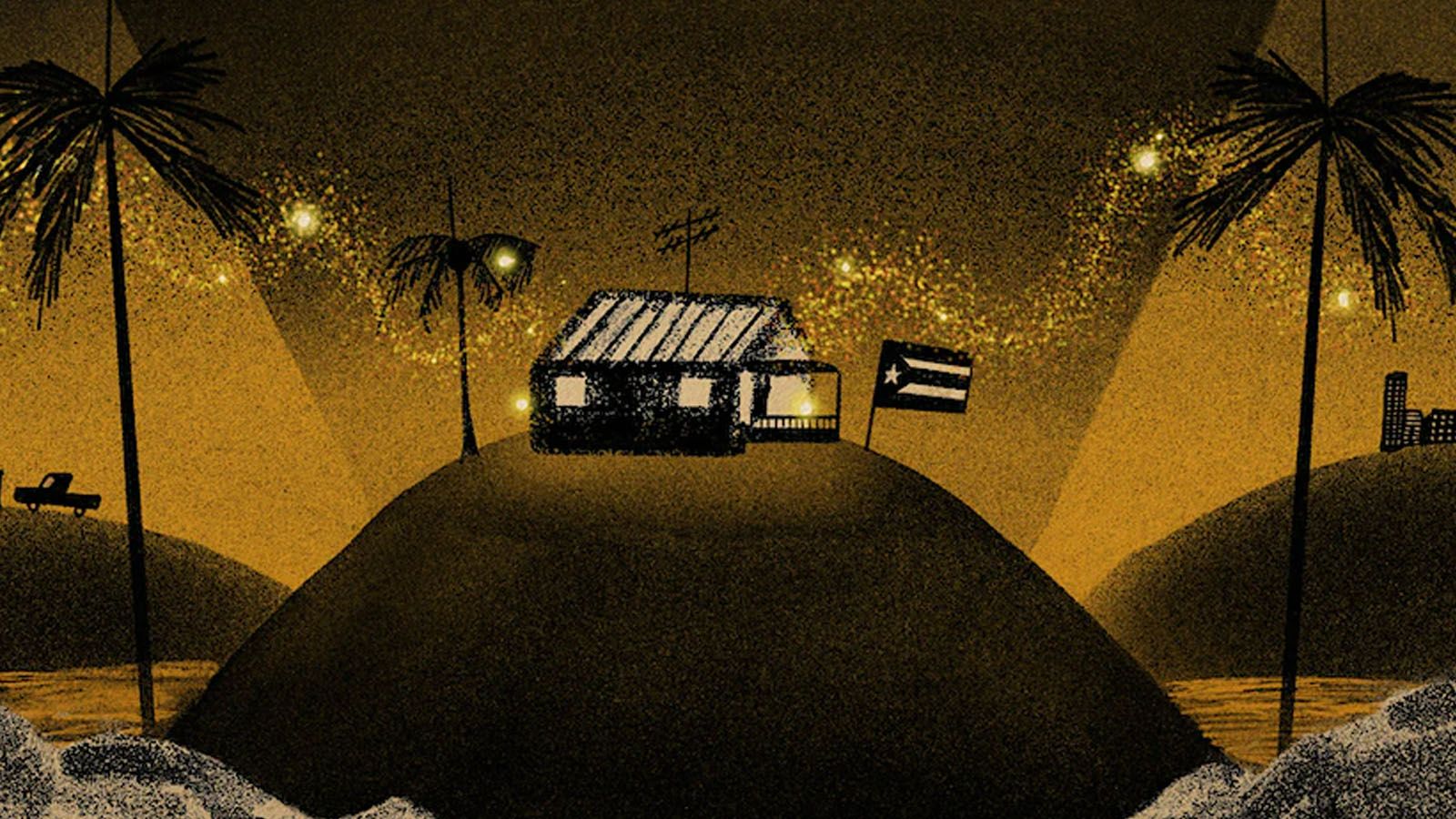 Known as the island donde hasta la piedras cantan – "where even the rocks sing" – Puerto Rico is home to a dizzying breadth of musical expression. From the lyrical boleristas of the 1930s, to the electric salseros of the '70s, to the reggaetoneros of today who have taken music from the margins and made it a global sensation, there's something for everyone! Season 2 of the dual-language podcast, La Brega, is back with the Puerto Rican experience in 8 iconic songs. From epic salsas to Bad Bunny, La Brega explores the culture, history and spirit of Puerto Rico through its music. Join La Brega host, Alana Casanova-Burgess, and CENTRO Directora, Dr. Yarimar Bonilla as we explore episode 6: "Boricua En La Luna", a classic Puerto Rican anthem about a young man born outside Puerto Rico, who dreams of going back to his parents' home but never does. This episode expands on the themes of displacement and connection by asking "what would happen if someone Puerto Rican were actually born on the moon?" "Acclaimed Puerto Rican writer Sergio Gutiérrez Negrón attempts to answers the question in a short fictional story about Kelvin, the first human born on the moon who happens to be a Puerto Rican boy; episode 6 is brought to life with this short story through professional voice acting, the sounds of the archipelago, and soundscapes of the lunar surface, making this a true earworm.
There's no direct translation of "la brega" in English, but for Puerto Ricans, it's a way of life. To bregar means to struggle, to hustle, to find a way to get by and get around an imbalance of power. It's got a creative edge, a bit of swagger; as Puerto Rican scholar Arcadio Diaz has observed, it's a word that belongs to the underdog.
Season 2 takes listeners on an exciting, richly-reported, cross-genre adventure that captures the ceaseless creativity, emotional resonance, and yes, la brega that are hallmarks of Puerto Rican music across eras and formats. Listen to season 2 of La Brega.
This event will be held virtually.
RSVP to attend.
Audience
Open to Everyone
Contact
Kimberly Roa
212-396-6259