East Building Closure Update for Thursday, Dec. 7. All classes taking place in the East Building of the Main Campus have resumed. The Library is open. Offices on floors 13 through 17 will remain CLOSED to staff. Those stationed on these floors should work remotely. Offices on floors 3 through 12 will be OPEN. Those stationed on these floors can return to the office.

Cafecito con... Taina Caragol & Kate Clarke Lemay: Curators of 1898
Oct 4 | 3:00 pm
-
4:00 pm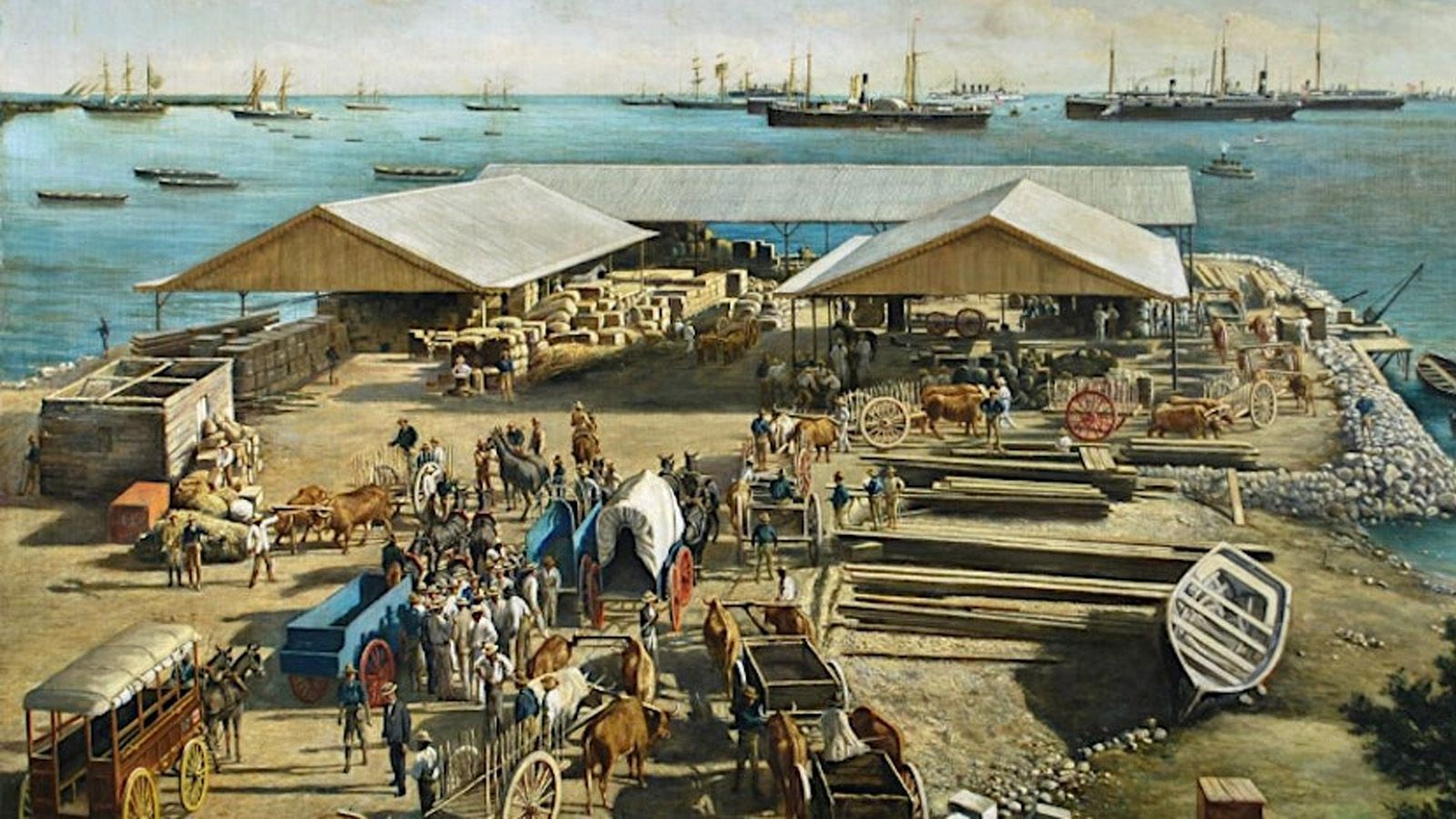 Join us for un Cafecito con… Dr. Taína Caragol, Curator of Painting and Sculpture and Latino Art and History, and Historian Dr. Kate Clarke Lemay, both of the the National Portrait Gallery, to discuss their exhibition, 1898: U.S. Imperial Visions and Revisions, currently on display until February 25, 2023. This conversation will be moderated by CENTRO Research Associate, Matthew Nicdao, who is researching 1898 and the connections between the colonization of Puerto Rico and the Philippines.
1898: U.S. Imperial Visions and Revisions is the first Smithsonian exhibition that explores through visual culture the events that took place in 1898— the so-called Spanish-American War, the annexation of Hawai'i, and the Philippine-American War. However much these are often forgotten/poorly recognized within the contemporary U.S. imaginary, the exhibit highlights the ways in which the emergence of the U.S. as a global imperial power would drastically alter the politics, cultures, lives and futures of the peoples of Puerto Rico, Guam, Hawai'i, the Philippines, and Cuba.
In addition to Dr. Caragol and Lemay presenting us with a preview of this important exhibition, this Cafecito will give us the opportunity to talk to them about its design and scope, the globe-spanning research and work that made it possible, and the interventions that it makes in thinking not only about American histories and cultures beyond continental U.S., but also the historical parallels and/or overlaps between these insular and archipelagic spaces and the various experiences and responses of their respective peoples to U.S. empire toward the turn of the twentieth century and beyond.]
This event will have simultaneous English-to-Spanish translation.
This event will be held online. RSVP to attend.
Audience
Open to Everyone