Student Alert: Email Scam Going Around.
Students, please be on guard for an email scam offering jobs for high pay and little work. Read More.

Events /
CENTRO Open House
Sep 21 | 3:00 pm
-
7:00 pm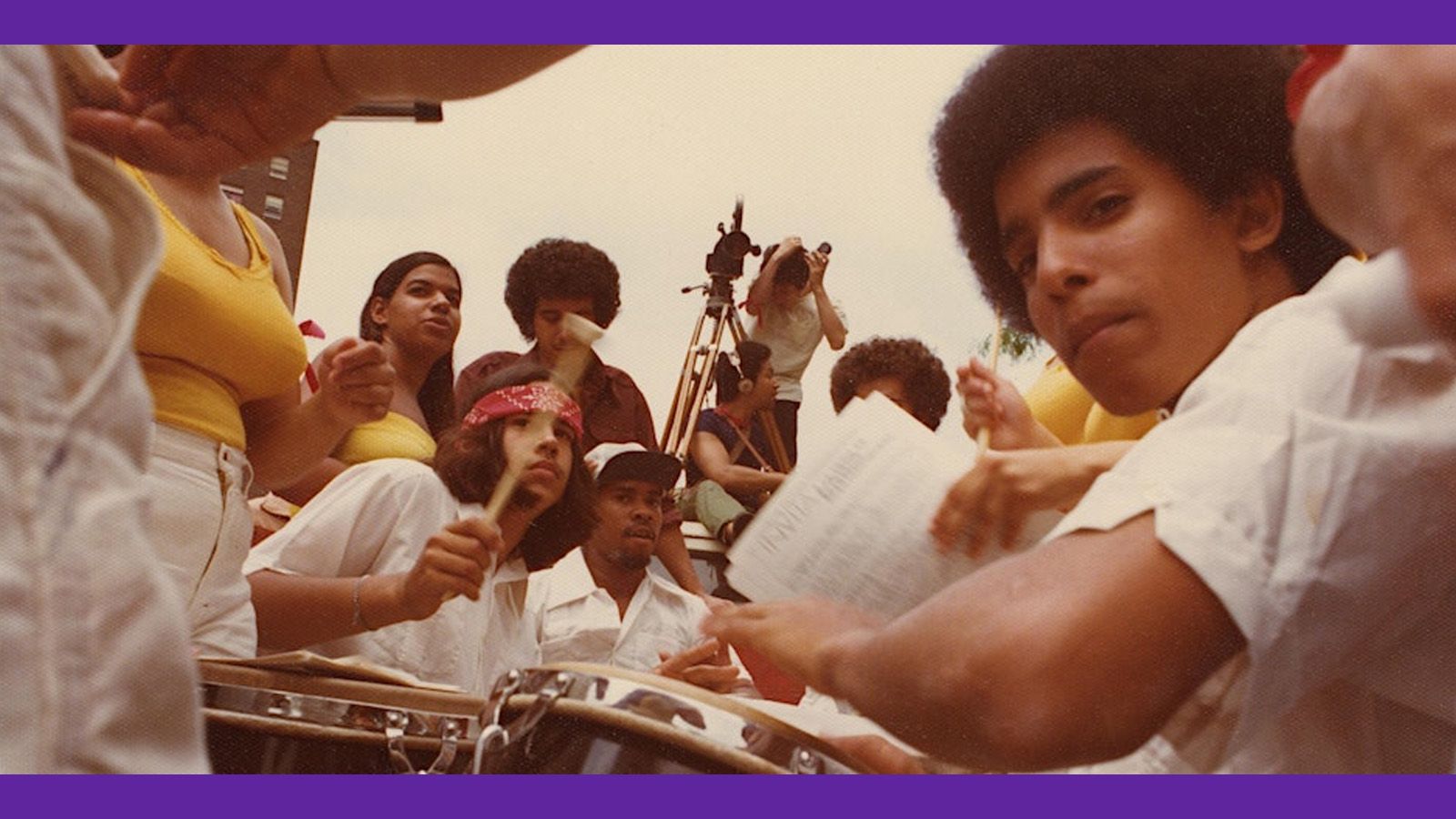 CENTRO has celebrated 50 years of activism, community, and the preservation of Puerto Rican studies all of 2023. Our 50th anniversary has been an opportunity for us to reflect on our history with nuestra comunidad by our side, and we want to continue to grow with you!
Join us on Thursday, September 21st, for the CENTRO Open House and come see new and familiar faces. Connect with our various units and find out more about the work we do and how you can get involved. We'll have live performances from members of our community that enrich the Puerto Rican Diaspora, a CENTRO swag give away, food from your favorite local Puerto Rican restaurants and more!
PROGRAM:
Meet & Greet over un café with our new Directora Yomaira Figueroa-Vásquez
3:00 PM -3:45 PM
Location: 115 A-B
Meet CENTRO's new Directora, Professor Yomaira Figueroa-Vásquez, the first Afro-Puertorriqueña to lead this CENTRO in its 50-year history. She's here just in time to celebrate an exciting new chapter at CENTRO and at a critical moment. You'll learn about Yomaira's vision for CENTRO, get a chance to ask questions, and hear first a special announcement regarding the future of CENTRO in El Barrio.
Antonia Pantoja Centennial Exhibition
3:00 PM – 6:00 PM
Location: Library & Archives Reading Room
An iconic figure in the Puerto Rican Diaspora, Antonia Pantoja reigns as one of the leaders in community development and as a key figure in the founding of several seminal Puerto Rican institutions. Best known for the inception and creation of ASPIRA, Pantoja was dedicated to the self-determination of the Puerto Rican community. Immerse yourself in the exhibition and become intimately acquainted with one of our most impactful leaders.
Ida y Vuelta Exhibition
3:00 – 6:00 PM
Location: Hunter East Harlem Gallery
See it before it closes! Ida y Vuelta: Experiencias de la migración en el arte puertorriqueño contemporáneo is an expansive exhibition of 19 Puerto Rican artists whose works express their varied interpretations of the experience of migration—often formulated from direct experience—whether they refer to their own emigration or to the process of adapting to a new environment.
Micro Woodblock & Stencil Workshop with MAC en el Barrio Artist, Jacoub Reyes
4:15-5:15 PM
Location: 115 A-B
Join artist Jacoub Reyes in for a conversation with Ángel Antonio Ruiz-Laboy (Centro's Arts & Culture Director) and Marianne Ramírez (Executive Director of Museo de Arte Contemporáneo de Puerto Rico) about his artistic residence at CENTRO, followed by a micro workshop where you'll get the chance to try their hand at the carving process and make your own woodblock prints.
Puerto Rican Voices Season 5 Screening
5:30 PM – 7:00 PM
Location: 115 A-B
Puerto Rican Voices: "Living Under Austerity" is an investigative TV documentary series about colonialism in Puerto Rico. In the aftermath of Hurricane María, the island has struggled to get back on its feet, and instead of getting more prepared in the wake of climate change, Puerto Rico finds itself in an even more fragile state. It is within this environment that the government puts forward a privatization agenda, providing unprecedented tax breaks to investors. This five-part series explores the energy crisis, pollution, displacement, and economic precarity, resulting from a decade-long recession, and the aftershocks of Hurricane María. Looking at the intersections of resilience, and resistance, Puerto Rican Voices provides a map to the ongoing issues of Puerto Rico.
Live Music: Los Pleneros de la 21
6:00 PM – 7:00 PM
Location: Lobby
We're closing the night with good food and good music! Dance and sing along with Los Pleneros de la 21, an internationally known iconic plenero ensemble located in the heart of East Harlem! Feel the drums and the rhythm and enjoy fresh pastelillos as we celebrate the end of a day of community.
Audience
Open to Everyone
Location
2180 Third Ave.




New York

,

NY

10035

United States

+ Google Map

Entrance on 3rd Avenue between 118th Street and 119th Street