Events /
Charity C. Elder - Power: The Rise of Black Women in America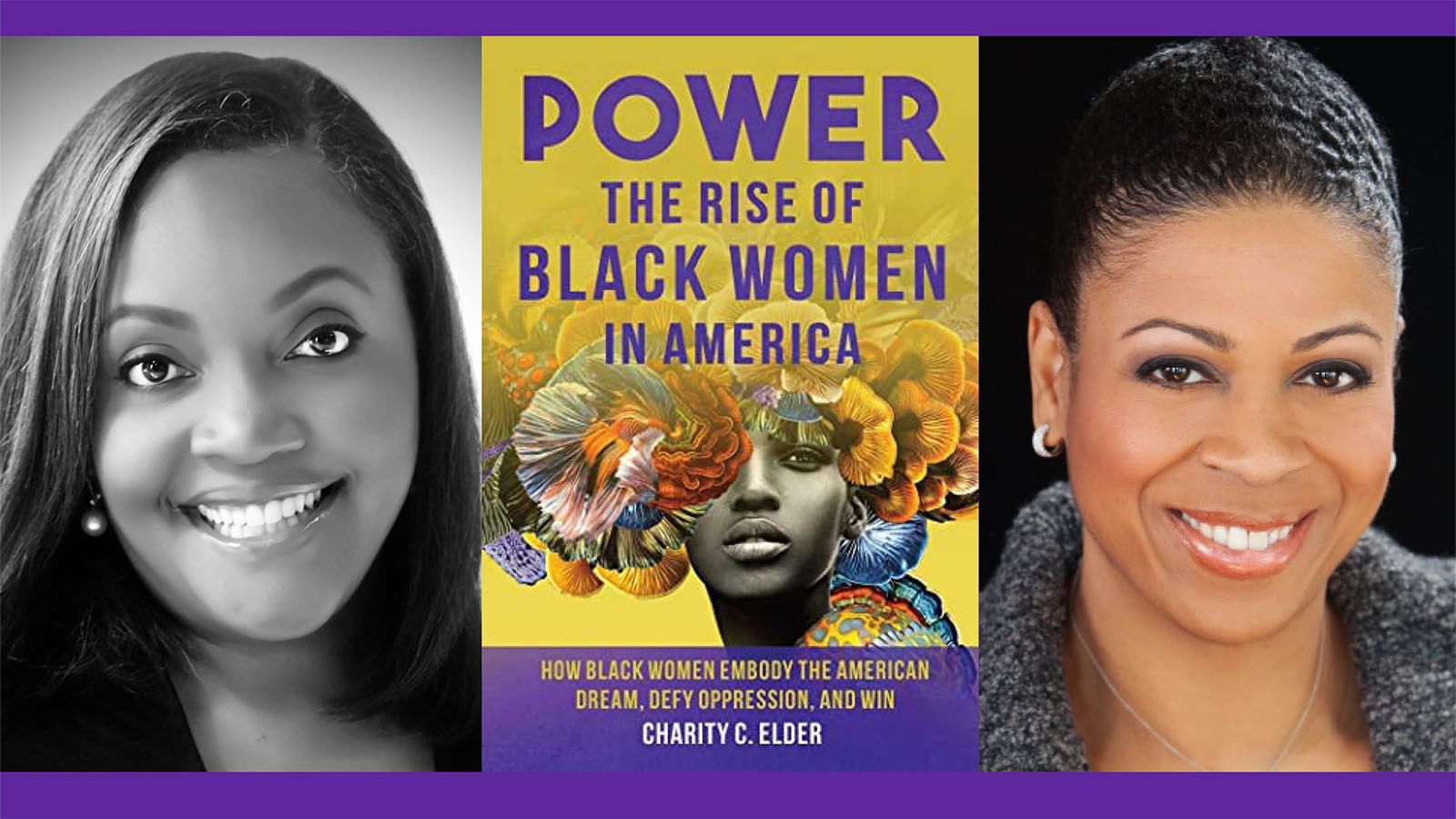 To mark Black History Month at Roosevelt House, Jennifer J. Raab, Hunter College President, cordially invites you to attend a discussion of the book Power: The Rise of Black Women in America—How Black Women Embody the American Dream, Defy Oppression, and Win, co-presented by the Hunter College Department of Africana, Puerto Rican, and Latino Studies. The author—journalist and Hunter College adjunct professor of media studies Charity C. Elder—will be in conversation with fellow professor of media studies at Hunter, the Pulitzer Prize-winning journalist and celebrated radio talk show host Karen Hunter.
Incisive and persuasive, Power weaves history and sociology with poignant interviews, ethnographic observations, and anecdotes from social media, pop culture, and personal experience to make the case that there has never been a better time for Black women in America.
Elder has culled 80 years of data from the US Census, tracking the growth of median wages, college attendance, and professional and managerial roles. To this she adds the findings of a new study of how Black women view personal success—finding that 70% of Black women in America say they are successful, or have it within their power to succeed. Elder also employs real life stories, both personal and historical, to help reframe for readers what it means to be a Black woman in the US today.
Through this multifaceted approach, Power demonstrates the extent to which success has become an inherent quality of Black womanhood in America—while exploring the importance, not just of recognizing personal power, but of using it in everyday life.
As author Minda Harts puts it: "Power is the right book, with the right message for right now. It is an important book that shatters stereotypes and proves for the first time just how far Black women have come. Beautifully written, Power is a story of resilience and hope. I recommend that every Black woman, all women of color, read this book."
And according to sociologist and podcast host Yndia Lorick-Wilmot: "This book is a call-to-action for deeper conversations about where society can go and how we can get there when we stop oppressing and start protecting Black and Brown women."
Charity C. Elder is a journalist and media executive with more than 20 years of experience in broadcast and digital newsrooms. She is an adjunct professor at Hunter College who teaches journalism courses in the Department of Film and Media. Before serving as a senior adviser to the Mike Bloomberg presidential campaign in 2020, Elder was the head of video and podcasts for Yahoo News. In 2017, she was profiled in the NYC Media television series The Vanguard: Women in Media and in 2016 she was named on Folio magazine's list of top women in media. She began her career as a producer at NBC News and CBS News. Power is her first book.
Karen Hunter is a Pulitzer Prize–winning journalist, host of "The Karen Hunter Show" on SiriusXm Urban View, and a Distinguished Lecturer in the Department of Film and Media at Hunter College. Her co-authored bestselling books include Ladies First: Revelations of a Strong Woman with Queen Latifah and I Make My Own Rules with L.L. Cool J. A former sports and news reporter with the New York Daily News for 12 years, she was the paper's first African American female news columnist.
This event will be held in person at Roosevelt House and online via Zoom.
Audience
Open to Everyone
Location
47-49 East 65th St.




New York

,

NY

10065

United States

+ Google Map

Entrance on the north side of 65th Street between Park Avenue and Madison Avenue