East Building Closure Update for Thursday, Dec. 7. All classes taking place in the East Building of the Main Campus have resumed. The Library is open. Offices on floors 13 through 17 will remain CLOSED to staff. Those stationed on these floors should work remotely. Offices on floors 3 through 12 will be OPEN. Those stationed on these floors can return to the office.

Events /
Child Poverty is Personal: Do You Hear Us?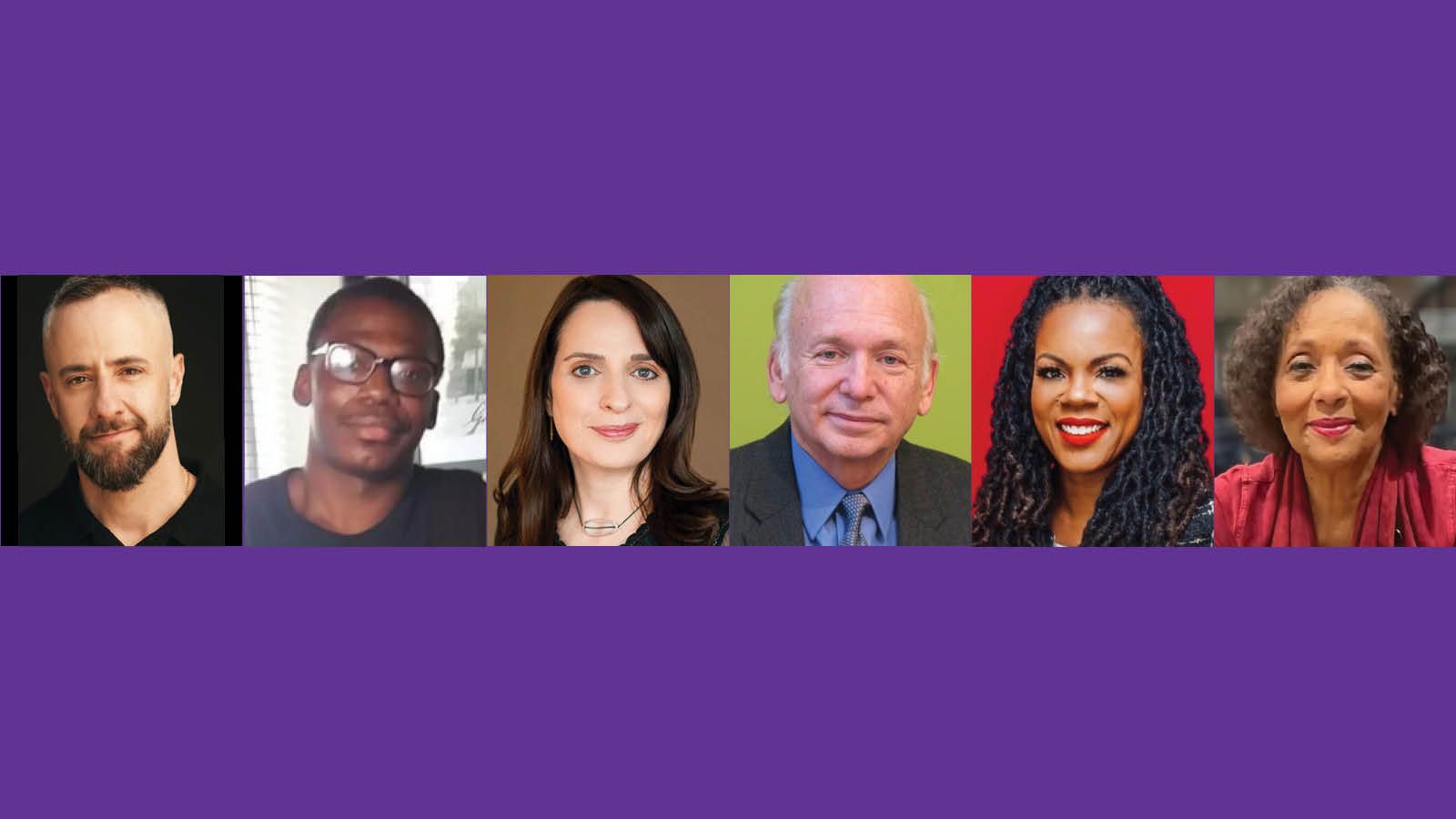 The Roosevelt House Human Rights and Public Policy Programs together with The Invisible Americans podcast invite you to the second of three 2023 events:
Child Poverty is Personal: Do You Hear Us?
A Live Invisible Americans Podcast with a recorded welcome from Congresswoman Rosa DeLauro and a keynote address from author & advocate David Ambroz.
Millions of children in this country live in poverty. Those children can only be lifted out of poverty if they tell their own stories. It is up to us to hear them.
Please join us as we discuss and celebrate the work of the Economic Hardship Reporting Project (EHRP) and the new collection of urgent, powerful essays co-edited by its Executive Director Alissa Quart and former Managing Director David Wallis, Going for Broke: Living on the Edge in the World's Richest Country.
At this event, following a keynote address from bestselling author David Ambroz, podcast hosts Jeff Madrick and Carol Jenkins will be joined in conversation by Alissa Quart, who co-created EHRP with the late Barbara Ehrenreich; EHRP Fellow and writer Alex Miller, who will discuss his experiences of poverty as a child without access to education and in later years as an unhoused veteran; and Dr. C. Nicole Mason, president of the Institute for Women's Policy Research. Expect surprise guests—and an inspiring conversation!
David Ambroz is a national poverty and child welfare expert and advocate, and the author of A Place Called Home. Recognized by President Obama as an American Champion of Change, he currently serves as the Head of Community Engagement (West) for Amazon. He previously led Corporate Social Responsibility for Walt Disney Television, and has served as president of the Los Angeles City Planning Commission and as a California Child Welfare Council member. After growing up homeless and then in foster care, he graduated from Vassar College and later earned his J.D. from UCLA School of Law.
Hon. Rosa DeLauro is a Congresswoman from Connecticut's Third Congressional District. She serves as Ranking Member of the House Appropriations Committee and sits on the Democratic Steering and Policy Committee, and she is the Ranking Member of the Labor, Health and Human Services, and Education Appropriations Subcommittee, where she oversees the nation's investments in education, health, and employment. At the core of her work is the fight for America's working families.
Jeffrey Madrick, moderator and co-host of The Invisible Americans, is the author of seven books on the economy, including Invisible Americans: The Tragic Cost of Child Poverty. An Emmy Award-winning former television financial analyst, he was also a columnist for the New York Review of Books and New York Times.
Dr. C. Nicole Mason is president/CEO Emeritus of the Institute for Women's Policy Research. Recently named one of the World's 50 Greatest Leaders by Fortune Magazine, she previously served as the executive director of the Women of Color Policy Network at NYU's Robert F. Wagner Graduate School of Public Service. Her writing and commentary have appeared in the New York Times, the Washington Post, Marie Claire, Bustle, Essence, Miami Herald, and on MSNBC, CNN, NBC, CBS, and Democracy Now. She is the author of Born Bright: A Young Girl's Journey from Nothing to Something in America.
Alex Miller, EHRP Fellow, is a Navy veteran and native Chicagoan. He has been published in the New York Times, The Washington Post, Vox, and Wired. In addition, he has been featured in the anthologies The Byline Bible and The Chicago Neighborhood Guidebook. He lives in New York and is writing a memoir.
Carol Jenkins, moderator, and co-host of The Invisible Americans, is an Emmy Award-winning former television anchor and correspondent. She is the founding president of The Women's Media Center and Past President and CEO of the ERA Coalition and Fund for Women's Equality. With Elizabeth Hines, she is the co-author of Black Titan: A.G. Gaston and the Making of a Black American Millionaire, a biography of her uncle.
Alissa Quart, Executive Director of the Economic Hardship Reporting Project, is the bestselling author of Squeezed: Why Our Families Can't Afford America; Republic of Outsiders: The Power of Amateurs, Dreamers, and Rebels andBootstrapped: Liberating Ourselves from the American Dream. She is also the author of two books of poetry, Thoughts and Prayers and Monetized.
The Economic Hardship Reporting Project mission: Our aim is to humanize inequality: Our writers and photographers, some of whom may be on the brink of poverty themselves, tell intimate, heartbreaking and sometimes shocking stories originating from their own communities.
Listen to The Invisible Americans podcast at www.theinvisibleamericans.com and wherever you get your podcasts. On Episode 5, Alissa Quart joined us to discuss her work on the portrayal of poverty in the media. Listen and read our show notes online.
Save the date for our third convening at Roosevelt House on Wednesday, December 13.
Read more about the work of the Economic Hardship Reporting Project.
Audience
Open to Everyone
Location
47-49 East 65th St.




New York

,

NY

10065

United States

+ Google Map

Entrance on the north side of 65th Street between Park Avenue and Madison Avenue