Events /
Craig L. Symonds – Nimitz at War: Command Leadership from Pearl Harbor to Tokyo Bay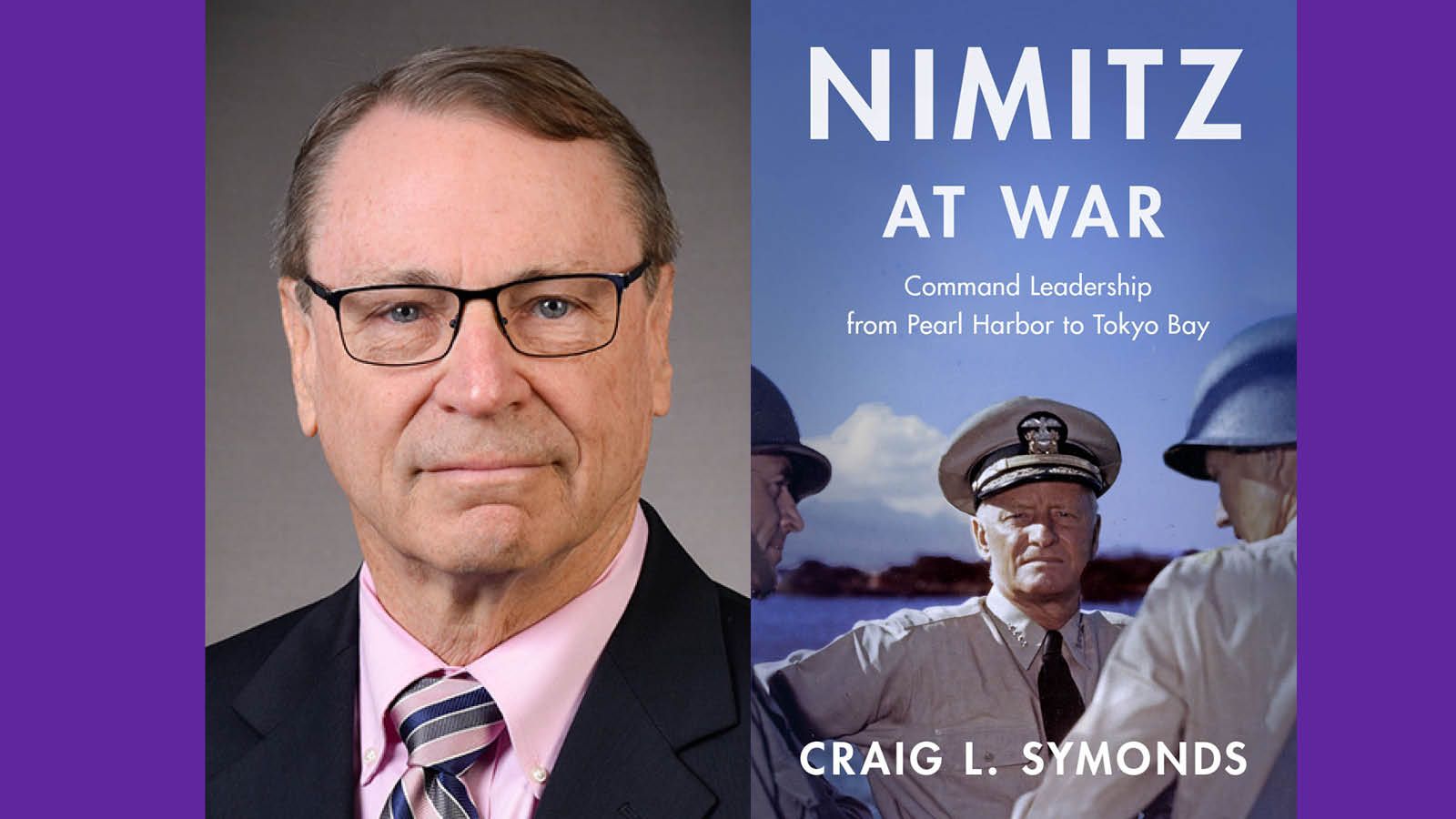 Please join us as Roosevelt House welcomes back one of our most popular lecturers, America's leading naval historian, Craig L. Symonds. He returns to discuss his new biography of the indispensable admiral who helped FDR launch the do-or-die sea battles of World War II—Nimitz at War: Command Leadership from Pearl Harbor to Tokyo ­Bay. Our program marks the official publication of this instant history classic—and the latest public program inspired by FDR's role as wartime commander-in-chief.
Just days after the Japanese attack on Pearl Harbor, President Roosevelt unexpectedly named Texas native Chester W. Nimitz, long regarded as a "desk admiral," to take command of America's battered Pacific fleet. The choice proved inspired. Over the next four years, Nimitz rebuilt the US Navy, restored broken morale, navigated relationships with independent-minded subordinates like Admiral "Bull" Halsey, and built a reasonable relationship with his mercurial Army counterpart, General Douglas MacArthur. Symonds revisits all the key battles of 1942-1945, taking readers from Guadalcanal to Okinawa to the surrender ceremonies at Tokyo Bay—all through the perspective of Nimitz's busy command headquarters, the eye of the hurricane of World War II's Pacific Theater of Operations.
Learn why FDR's brilliant choice of this gifted leader guaranteed enough peace within the naval hierarchy to propel success in war, even when U.S. forces were outnumbered on the high seas.
According to historian Andrew Roberts, Nimitz at War is "truly remarkable…deeply researched, extremely well-written, and often genuinely exciting."
Craig L. Symonds is Professor Emeritus of American History at the US Naval Academy at Annapolis, where he taught for 30 years. He also served as Ernest J. King Distinguished Visiting Professor of Maritime History at the US Naval War College at Newport, RI. He is the author of 17 books, including Decision at Sea: Five Naval Battles that Shaped American History; Lincoln and His Admirals: Abraham Lincoln, the U.S. Navy, and the Civil War; Operation Neptune: The D-Day Landings and the Allied Invasion of Europe; and World War II at Sea: A Global History. Now specializing in the Second World War, Symonds earlier wrote extensively on the American Civil War. One of the most honored naval historians, his many awards include the Theodore and Franklin D. Roosevelt Prize in Naval History, the Samuel Eliot Morison Award for Naval Literature, the Commodore Dudley W. Knox Naval History Lifetime Achievement Award, and the Gilder Lehrman Lincoln Prize.
This event will be held in person at Roosevelt House and online via Zoom.
Proof of full COVID-19 vaccination will be required for all who attend, and masks must be worn at all times in Roosevelt House.
Audience
Open to Everyone
Location
47-49 East 65th St.




New York

,

NY

10065

United States

+ Google Map

Entrance on the north side of 65th Street between Park Avenue and Madison Avenue