Events /
Crime + Punishment screening with director Stephen Maing
Nov 7, 2018 | 6:00 pm
-
9:00 pm
Free Admission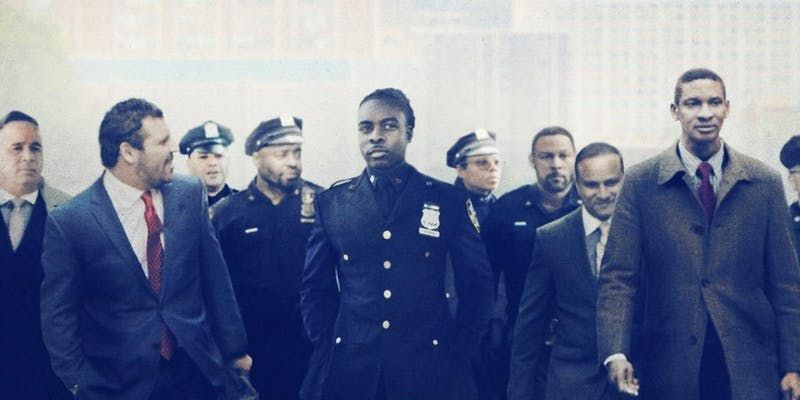 Location: Lang Auditorium, Hunter College North Bldg. Entrance at 69th Street between Park and Lexington
6:00PM: Light Refreshments
6:30PM: Screening
The Department of Film and Media Studies is delighted to welcome filmmaker Stephen Maing to Hunter College to screen his extraordinary new documentary Crime + Punishment. The film follows the NYPD12, a group of black and Latino whistleblower cops, as they break the silence and speak out against an illegal "quota system" that continues to dictate policy in their precincts. The film exposes the harmful policing practices that have plagued precincts and disproportionately affected poor communities of color in New York City for decades.
Stephen Maing is an Emmy-nominated Brooklyn-based filmmaker. His feature documentary High Tech, Low Life told the fascinating story of two of China's first dissident citizen-journalists fighting state-monitored censorship, and was broadcast nationally on PBS' award-winning series P.O.V. He has directed films for the New York Times, Time Magazine, The Nation, The Intercept and Field of Vision. He is a fellow of the Sundance Institute's Documentary Film Program, a recipient of the International Documentary Association's Enterprise Investigative Journalism grant, and was a 2016 John Jay/Harry Frank Guggenheim Reporting Fellow.
A post-screening discussion with Stephen Maing will be moderated by Kelly Anderson, Chair of the Department of Film and Media Studies.
Light refreshments at 6pm, screening begins at 6:30pm
Lang Auditorium, Hunter College North Bldg. Entrance at 69th Street between Park and Lexington
*bring photo ID to present to security guard upon entrance
Audience
Open to Everyone