Events /
David McKean - Watching Darkness Fall: FDR, His Ambassadors, and the Rise of Adolf Hitler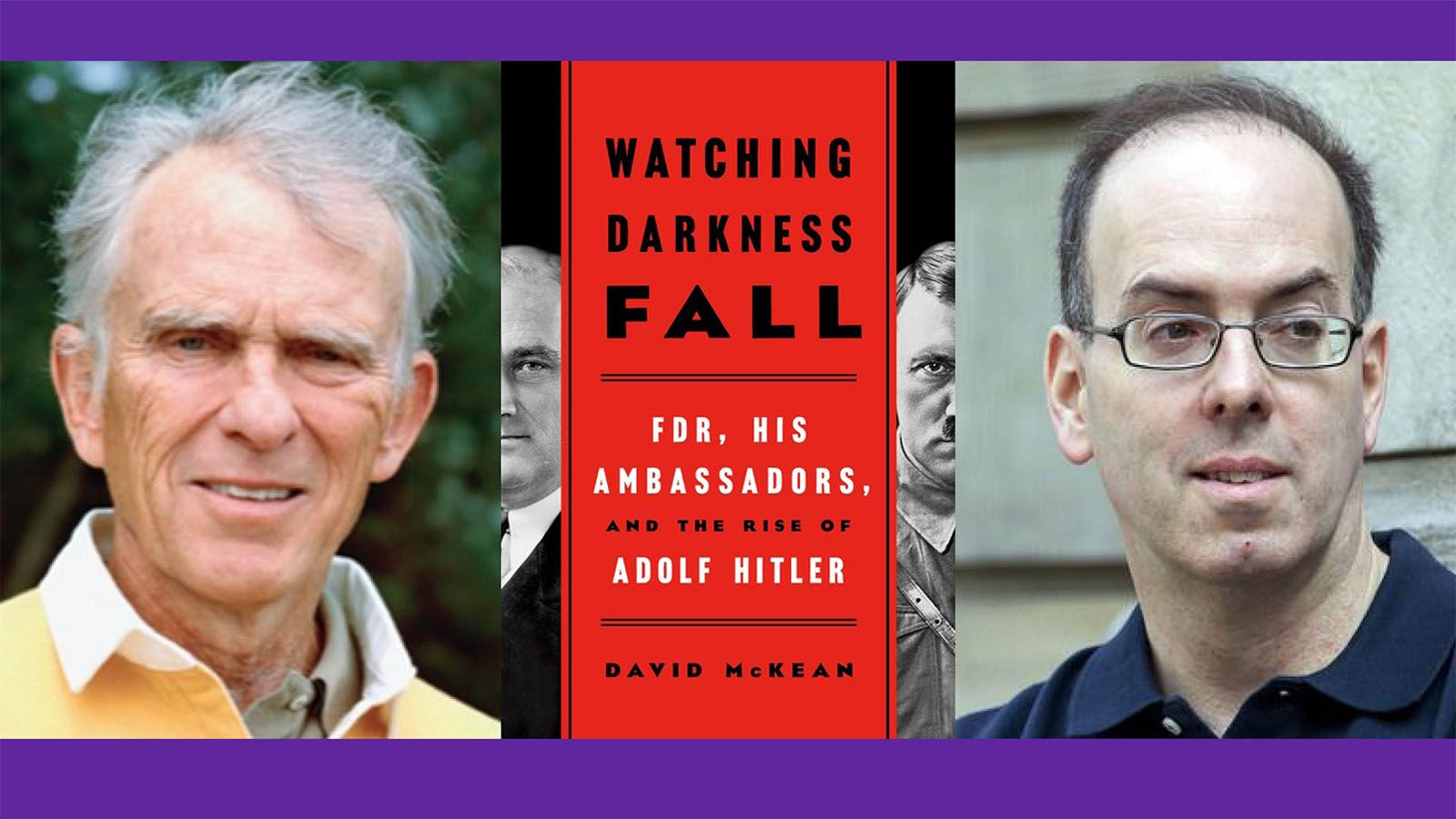 Roosevelt House is pleased to present a discussion—presented on Zoom—of Watching Darkness Fall: FDR, His Ambassadors, and the Rise of Adolf Hitler by David McKean. In this important new history, McKean delivers a groundbreaking account of how FDR's ambassadors in Europe—all but one—misjudged Adolf Hitler and his intentions. The author will be in conversation with Hunter College Professor of History Benjamin Hett.
Gripping and illuminating, Watching Darkness Fall chronicles the rise of the Third Reich in Germany and the road to war from the perspective of four American diplomats in Europe who witnessed it firsthand and operated as FDR's eyes and ears on the ground: Joseph P. Kennedy, William Dodd, Breckinridge Long, and William Bullitt, all of whom served in key Western European capitals: London, Berlin, Rome, Paris, and Moscow, respectively. Both a thrillingly detailed group biography and an important work of diplomatic history, Watching Darkness Fall tells the fascinating story of how the ambassadors competed for FDR's favor and attention, and how the president reacted to their differing advice—offering fresh insight into FDR's own struggle to determine America's role in the looming global conflict.
According to David Ignatius of the Washington Post: "Watching Darkness Fall is one of those works that by illuminating the shadows makes a familiar story all the more powerful. A must for the bookshelf of anyone fascinated by World War II history."
David McKean is the former US Ambassador to Luxembourg and former director of Policy Planning for the US Department of State who previously served as CEO of the John F. Kennedy Library Foundation and staff director for the US Senate Foreign Relations Committee. He is currently a Senior Fellow at The German Marshall Fund of the United States in Washington. His books include Partners of First Resort: America, Europe, and the Future of the West (with Bart M.J. Szewczyk); Suspected of Independence: The Life of Thomas McKean, America's First Power Broker; Friends in High Places: The Rise and Fall of Clark Clifford (with Douglas Frantz); Tommy the Cork: Washington's Ultimate Insider from Roosevelt to Reagan; and The Great Decision: Jefferson, Adams, Marshall, and the Battle for the Supreme Court (with Cliff Sloan).
Benjamin Hett is Professor of history at Hunter College and the CUNY Graduate Center. He is the author of: The Nazi Menace: Hitler, Churchill, Roosevelt, Stalin, and the Road to War; The Death of Democracy: Hitler's Rise to Power and the Downfall of the Weimar Republic; Death in the Tiergarten; Burning the Reichstag: An Investigation into the Third Reich's Enduring Mystery, which was awarded the Hans Rosenberg prize; and Crossing Hitler: The Man Who Put the Nazis on the Witness Stand, which won the Wiener Library's Fraenkel Prize and was made into a documentary film and a television drama for the BBC. Professor Hett has spoken at and moderated a number of public programs at Roosevelt House.
This event will be held online via Zoom.
Audience
Open to Everyone