East Building Closure Update for Tuesday, Dec. 5. All classes taking place in the East Building of the Main Campus will resume. The Library will be open. All staff stationed in offices outside the Library in the East Building should continue to work remotely while our facilities team assesses each office individually.

Events /
Douglas Brinkley - Silent Spring Revolution
Mar 21 | 6:00 pm
-
8:00 pm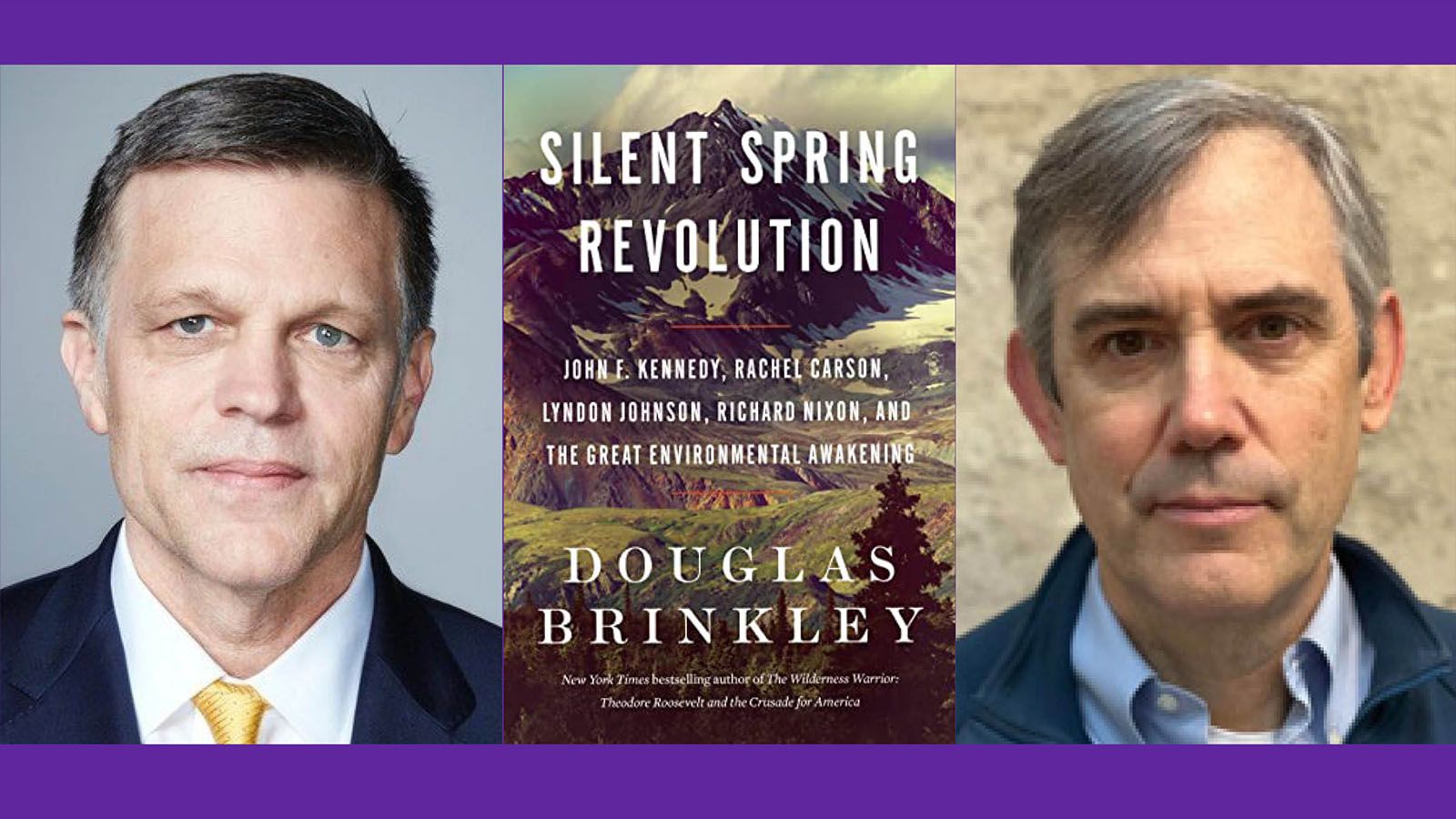 Roosevelt House is pleased to present a discussion of the new book Silent Spring Revolution: John F. Kennedy, Rachel Carson, Lyndon Johnson, Richard Nixon, and the Great Environmental Awakening by bestselling author and acclaimed presidential historian Douglas Brinkley. In this chronicle of the rise of environmental activism, Brinkley tells the story of an indomitable generation that worked to save the natural world under the leadership of three American presidents, beginning in 1961. The author will be in conversation with Professor of Geography and Director of the Institute for Sustainable Cities at Hunter College, William Solecki.
As the United States continues to grapple with climate change and resource exhaustion, Brinkley's meticulously researched and deftly written Silent Spring Revolution delivers a powerful reminder of—and need for—the power of the new generation of 21st century environmentalists to save the planet from ruin.
During the unprecedented postwar economic boom of the 1950s, America became the world's leading hyperindustrial and military giant. But, as Brinkley shows, this historic prosperity came at a heavy cost: oceans began to die, wilderness vanished, the insecticide DDT poisoned ecosystems, wildlife perished, and chronic smog blighted major cities.
Urgent and illuminating, Silent Spring Revolution pays tribute with verve and insight to the original environmental activists who fought to halt the destruction of the natural world during the "Long Sixties" (1960-1973). They included: David Brower, director of the Sierra Club; Barry Commoner, an environmental justice advocate; Coretta Scott King, who became an antinuclear activist; Stewart Udall, U.S. Secretary of the Interior; William O. Douglas, Supreme Court Justice; Cesar Chavez, a labor organizer; and Rachel Carson, a marine biologist and author.
Carson's book Silent Spring, published in 1962, depicted how detrimental DDT was to living creatures. The exposé launched an ecological revolution that inspired such landmark legislation as the Wilderness Act (1964), the Clean Air Acts (1963 and 1970), and the Endangered Species Acts (1966, 1969, and 1973). In intimate detail, Brinkley continues in the Carson tradition by extrapolating on such epic events as the Donora (Pennsylvania) smog incident, JFK's Limited Nuclear Test Ban Treaty, Great Lakes preservation, the Santa Barbara oil spill, and the first Earth Day.
Douglas Brinkley is the Katherine Tsanoff Brown Chair in Humanities and professor of history at Rice University, a CNN Presidential Historian, and a contributing editor at Vanity Fair. Six of his books were named New York Times "Notable Books of the Year" and seven became New York Times bestsellers. His The Great Deluge: Hurricane Katrina, New Orleans and the Mississippi Gulf Coastreceived the Robert F. Kennedy Human Rights Book Award. He was personally selected by Nancy Reagan to edit President Ronald Reagan's presidential diaries. His book Cronkite won Fordham University's Ann M. Sperber Prize for outstanding biographies. His two-volume annotated The Nixon Tapes won the Arthur S. Link–Warren F. Kuehl Prize. He received a Grammy Award as co-producer of Presidential Suite: Eight Variations on Freedom and the New-York Historical Society selected him as their official U.S. Presidential Historian. This is his fourth appearance at Roosevelt House.
Dr. William Solecki is a professor in the Department of Geography at Hunter College and Director of the Institute for Sustainable Cities at Hunter College. His research interests include urban environmental change, and climate impacts and adaptation. He has served on several U.S. National Research Council committees including the Special Committee on Problems in the Environment. He is a founding member of the Urban Climate Change Research Network and served as the co-leader of several climate impacts and land use studies in the New York metropolitan region, including the New York City Panel on Climate Change and the Metropolitan East Coast Assessment of Impacts of Potential Climate Variability and Change. He is chair of the Roosevelt House Public Policy Program Faculty Advisory Committee.
This event will be held in person at Roosevelt House and online via Zoom.
Audience
Open to Everyone
Location
47-49 East 65th St.




New York

,

NY

10065

United States

+ Google Map

Entrance on the north side of 65th Street between Park Avenue and Madison Avenue