At Hunter College on Friday, Dec. 8. The East Building will be open. There are no further closures. Everyone stationed in the East Building can return to the office. This is the final message on this topic. Thank you for your cooperation.

Events /
Duo Extempore - New Deal: New Music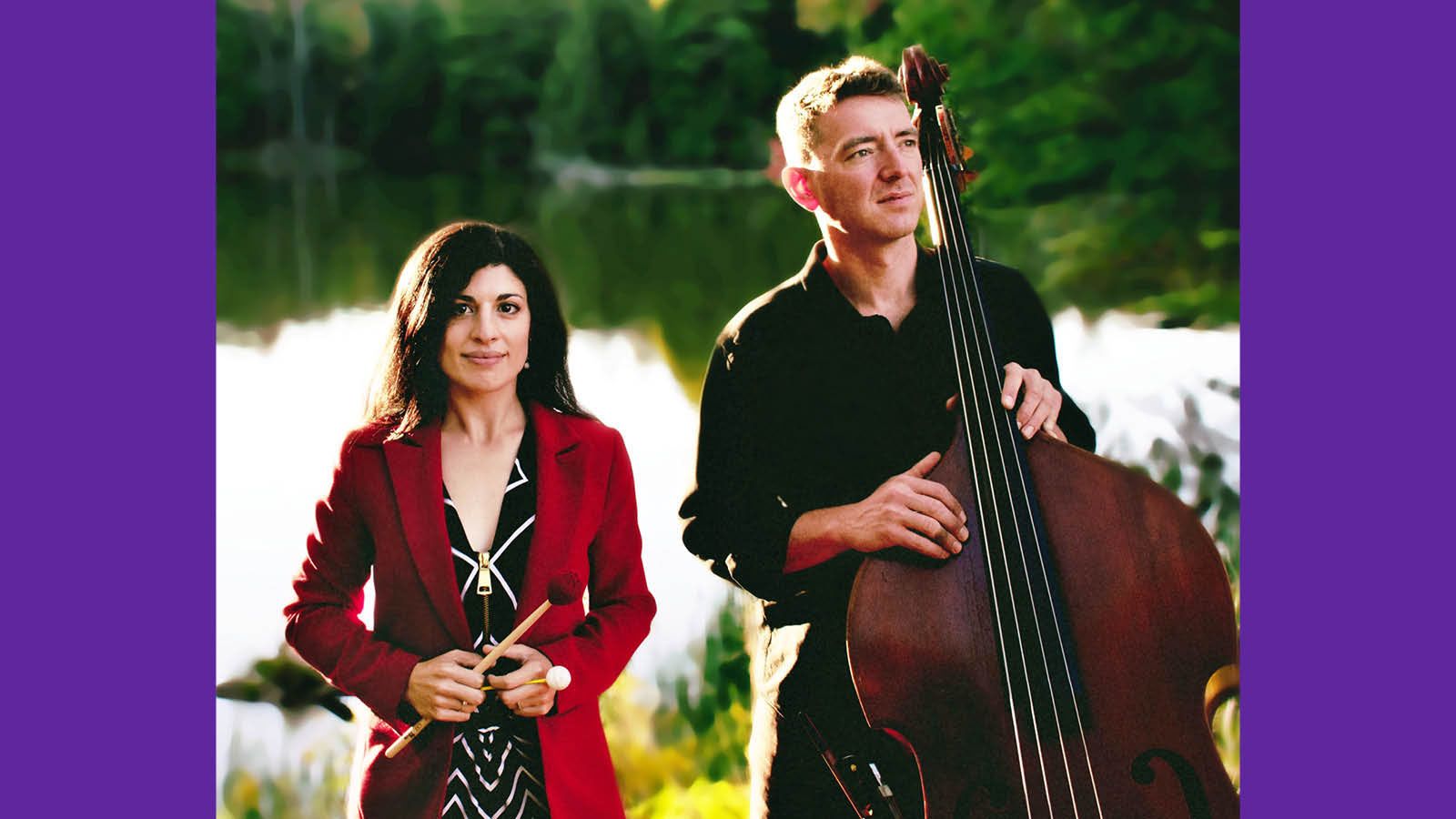 Please join us as Roosevelt House and Hunter's Music Department co-host a unique concert program by Duo Extempore, a musical duo featuring 2015 graduate of Hunter's MA in Music program Nicole Brancato on keyboard and Evan Jagels on bass. Their site-specific, curated improvisations draw musical inspiration from classical music and jazz—pushing the boundaries of what piano and bass can do together, and redefining the role of musical improvisation as a means of telling stories and exploring history. In a new series of musical arrangements conceived as a coproduction with Hunter's Department of Music, and entitled "New Deal: New Music," Duo Extempore will blend historical inquiry and musical virtuosity to create a sonic experience of the themes and stories that underscore and illuminate the role of Roosevelt House in the origins of the New Deal.
Between FDR's election in November of 1932 and his inauguration in March of 1933, he met regularly with his Brain Trust on the second floor of Roosevelt House to begin establishing the tone and content for the First Hundred Days and the New Deal. Among the initiatives that would prove most consequential—and that will receive musical treatment in "New Deal: New Music"—are the WPA project to bring economic opportunity to artists, writers, and musicians; Frances Perkins and the birth of Social Security; and FDR's commitment to electrifying the nation, and how electricity improved the lives of rural Americans while also contributing to significant advances in music and musical recording. FDR's use of radio to connect with Americans will also feature in the performance, as will the musical history of Roosevelt House (including an untold story about a piano of George Gershwin's).
Marking the 90th anniversary of the New Deal, Roosevelt House is proud to present a performance by Duo Extempore that promises to generate a deeper appreciation for the extraordinary New Deal improvisations of policy and government that lifted the American people out of the despair of the Great Depression—into a better, safer, more secure future.
Duo Extempore has performed at concert halls and in festivals around the world—including Carnegie Hall, the Banff Centre of the Arts (Canada), Bellas Artes Centro Cultural Ignacio Ramírez (Mexico), the Blue Note (Germany), and the UniJazz Festival (Czech Republic). They are currently touring nationally, with stops including the film festival Glimmerglass Film Days in Cooperstown, NY. Last year, Duo Extempore released it's nice to be on the island, a concert film exploring and celebrating the history of Roosevelt Island.
 Nicole Brancato (MA '15) is a pianist who merges curation, composition, and performance in collaborations across the arts. Described as "brilliant" and an "immense talent" (New York Magazine and Connect Savannah), Brancato is "redefining the very notion of classical music" (Atención San Miguel). Her credits include performances at the Guggenheim Museum, Rai Italia (television network Italy), and Lincoln Center; and her music has featured on HBO and NPR. As an educator, she has collaborated with the Gesellschaftshaus Magdeburg in Germany and the Sphinx Organization. In 2022, she joined Seven Hills Chamber Music Festival as Director and a distinguished Artist-in-Residence.
Evan Jagels is an upright and electric bassist, composer, producer, and educator. His performance highlights include appearances at Flushing Town Hall, the Plaza Hotel, Carnegie Hall, Blue Note Dresden, the Record Archive, and the UniJazz Festival in the Czech Republic. He has a Master of Arts in Music Performance from Queens College, CUNY, where he received the Michael Feinstein Award. Jagels performs improvised music in a variety of settings and is the creator of "Improvignettes," a platform for short-form improvisation and collaboration that was featured in a State University of New York online exhibition.
Audience
Open to Everyone
Location
47-49 East 65th St.




New York

,

NY

10065

United States

+ Google Map

Entrance on the north side of 65th Street between Park Avenue and Madison Avenue