Events /
Eric Rauchway—Why the New Deal Matters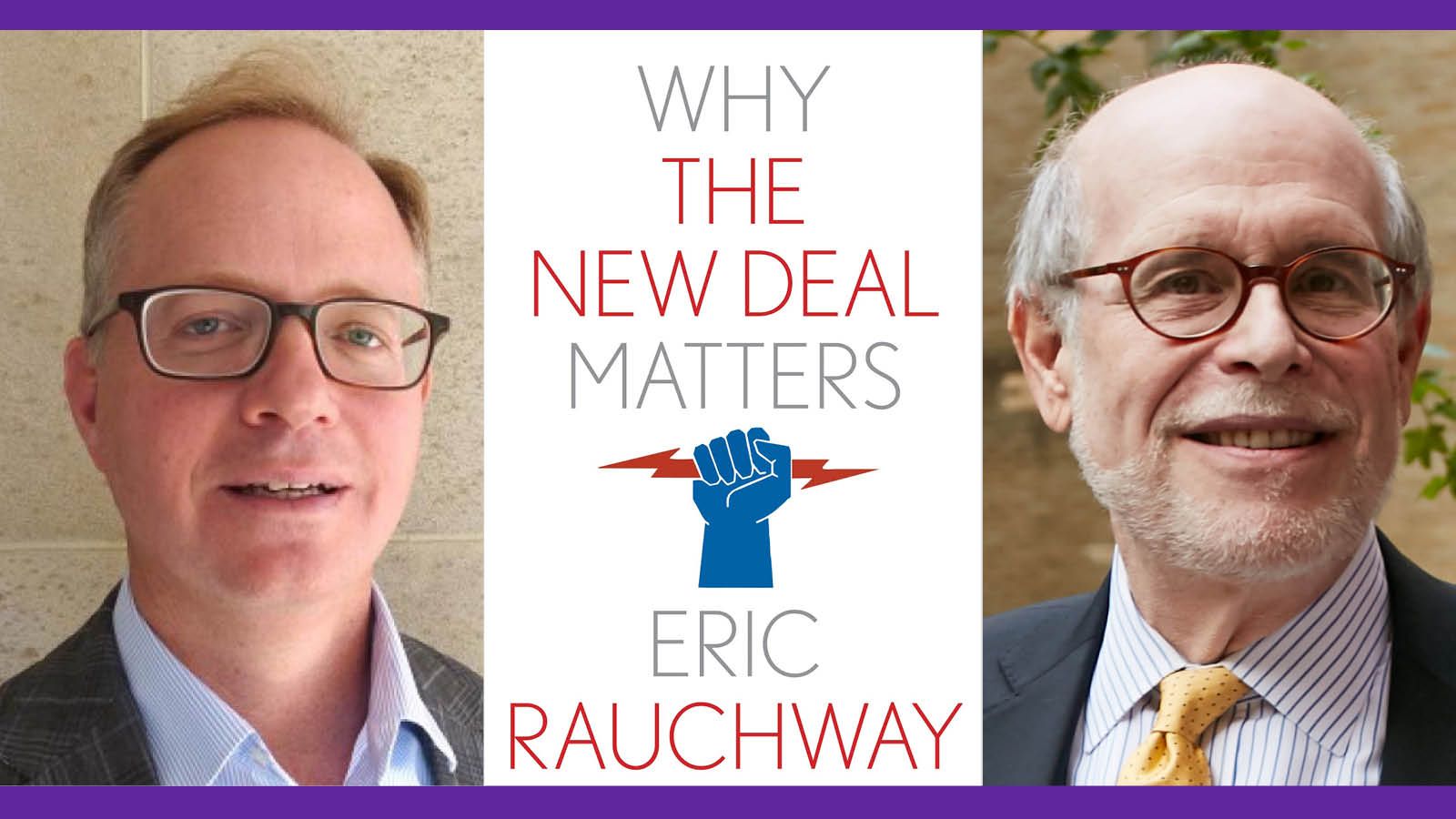 Roosevelt House is pleased to present a live Zoom discussion of Why the New Deal Matters by Eric Rauchway. In this timely new work of historical analysis, Rauchway explores how the New Deal fundamentally changed American life, and why it remains especially relevant as modern leaders confront yet another severe economic downturn. The author will be in conversation with Jonathan F. Fanton Director of Roosevelt House, historian Harold Holzer.
Shedding new light on the legacy of Roosevelt-era domestic policy, Why the New Deal Matters explores how the Depression—and FDR's programs for national recovery—forever changed Americans' relationship with politics, economics, and one another. The enduring New Deal accomplishments Rauchway reconsiders include infrastructure, public works, small business loans, and unemployment insurance. Noting that the New Deal served as a bulwark of democracy in hard times—though FDR relied on segregationists to pass his key programs in Congress—Rauchway provides a blueprint for future consensus.
As economist Barry Eichengreen has put it: "There's no more fluent and informative a guide to that history than Eric Rauchway, and no one better to describe the capacity of government to transform America for the better."
And according to historian Kevin M. Kruse: "Eric Rauchway, one of the best historians ever to write about the New Deal, has crafted a work here that is a must-read for those who've read nothing about the New Deal before, those who've read everything about it, and anyone in between. With timeless prose and timely arguments, Why the New Deal Matters powerfully connects that era to our own."
Eric Rauchway is Distinguished Professor of History at the University of California, Davis, and author of seven books on U.S. history including:Winter War: Hoover, Roosevelt, and the First Clash Over the New Deal; The Money-Makers: How Roosevelt and Keynes Ended the Depression, Defeated Fascism, and Secured a Prosperous Peace; and The Great Depression and the New Deal: A Very Short Introduction. He has appeared on C-SPAN, NPR, and the BBC to discuss the World Wars, the New Deal, and the history of the minimum wage. Rauchway has written for the Times Literary Supplement, the New York Times, the Washington Post, the Atlantic, and FT.
Harold Holzer, the Jonathan F. Fanton Director of the Roosevelt House Public Policy Institute, is the author, co-author, or editor of 55 books, most on Lincoln and the Civil War. His Lincoln and the Power of the Press won the 2015 Gilder Lehrman Lincoln Prize and awards from Harvard and Columbia. A National Humanities Medal laureate, his latest book is The Presidents vs. the Press: The Endless Battle Between the White House and the Media from the Founding Fathers to Fake News.
This Event Will Be Held Online via Zoom
Audience
Open to Everyone