Student Alert: Email Scam Going Around.
Students, please be on guard for an email scam offering jobs for high pay and little work. Read More.

Events /
Exploring the Legacy of Winston Churchill - The Best of Roosevelt House
Apr 6, 2020
-
May 30, 2020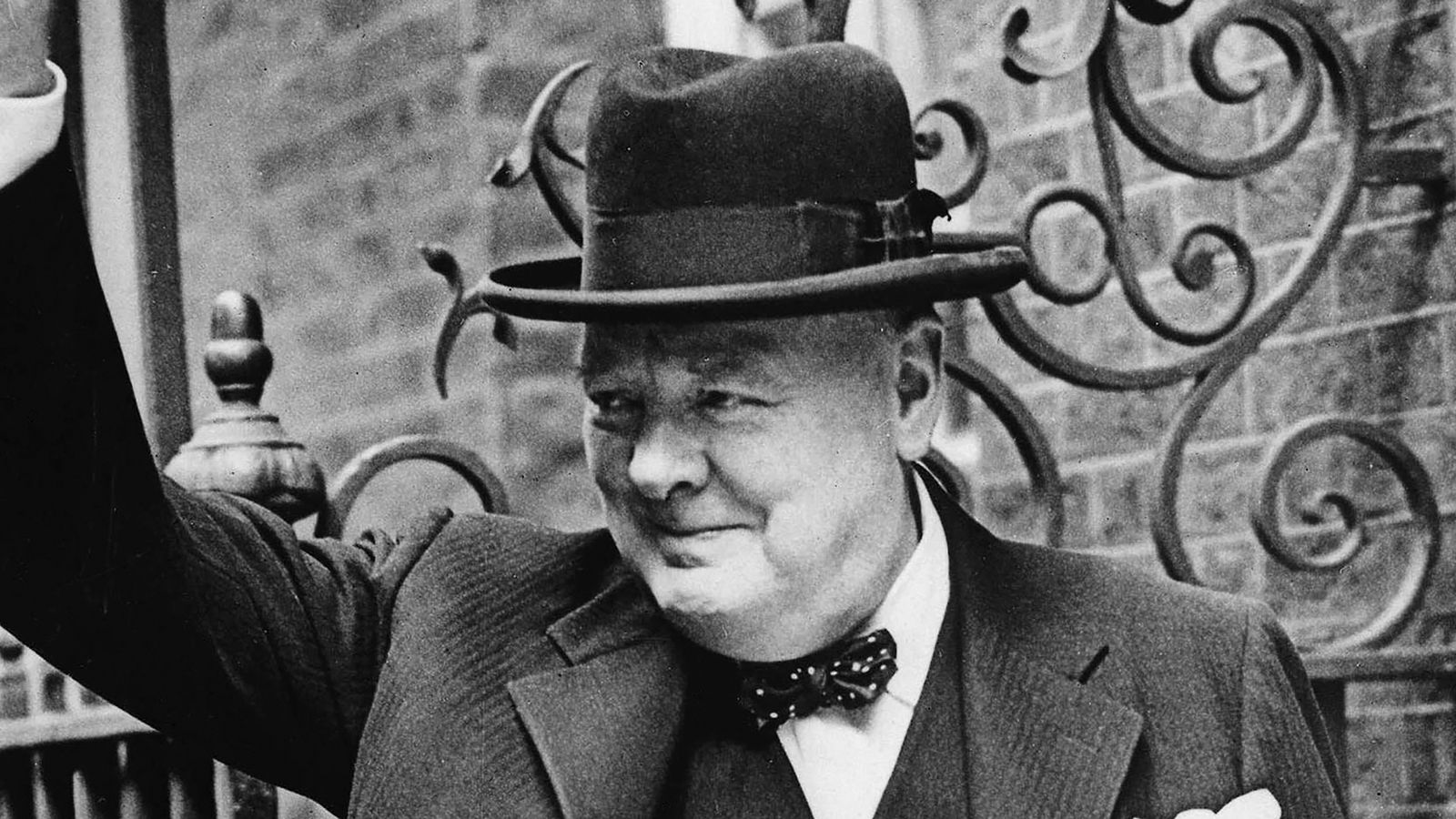 We are pleased to continue encore online presentations of Roosevelt House public programming—to inform and inspire us during these challenging days.
In recent years, Roosevelt House has presented dozens of extraordinary, in-person talks and conversations with public policy and human rights experts, historians, writers, and leaders in business, culture, and government.
Now, recognizing that many of our members and supporters yearn to continue their close connection to our agenda of civic engagement, we are pleased to offer you the opportunity to re-examine programs you may have attended in the past, or to see such events for the first time.
This week, to mark the 65th anniversary of Winston Churchill's retirement as Prime Minister on April 5, 1955, we offer a series of programs from the Roosevelt House archive on the legacy of Winston Churchill, a close ally of Franklin Delano Roosevelt and an icon of governmental leadership whose steady hand helped lead a nation and its allies to victory in WWII.
The first, from December 2013, features Paul Reid on The Last Lion: Winston Spencer Churchill: Defender of the Realm, 1940-1965, the third and final volume in William Manchester's legendary and definitive biography of Churchill. In this talk Reid offers both his insights into the life and work of Winston Churchill and the story of how he came to collaborate with his friend William Manchester to complete this monumental work.
The next program, from April 2017, presents Lewis Lehrman on Churchill, Roosevelt & Company: Studies in Character and Statecraft. In it, Lehrman, co-founder of The Gilder Lehrman Institute of American History, explores the "special relationship" between the United States and Great Britain during World War II that cemented the alliance and won the war in the West.
The third program from October 2013, "From Brooklyn to Blenheim and Beyond – The Influence of Winston Churchill's Mother," presented in partnership with The Writing Center at Hunter College, features great grandson of Winston Churchill, Randolph Churchill II, with help from his sister Jennie, Churchill's great-granddaughter and namesake of his beloved American, Brooklyn-born mother Jennie Jerome. In this special lecture, a light is shined on the critically important role played by Churchill's mother, who left no stone unturned in her determination to advance her eldest son's career, and whose influence helped to shape both his values and his governance.
Please tune in below:
Join us—this week and in the weeks to come—as we present The Best of Roosevelt House.
Audience
Open to Everyone