East Building Closure Update for Thursday, Dec. 7. All classes taking place in the East Building of the Main Campus have resumed. The Library is open. Offices on floors 13 through 17 will remain CLOSED to staff. Those stationed on these floors should work remotely. Offices on floors 3 through 12 will be OPEN. Those stationed on these floors can return to the office.

Events /
Far From the Rooftop of the World: Travels Among Tibetan Refugees on Four Continents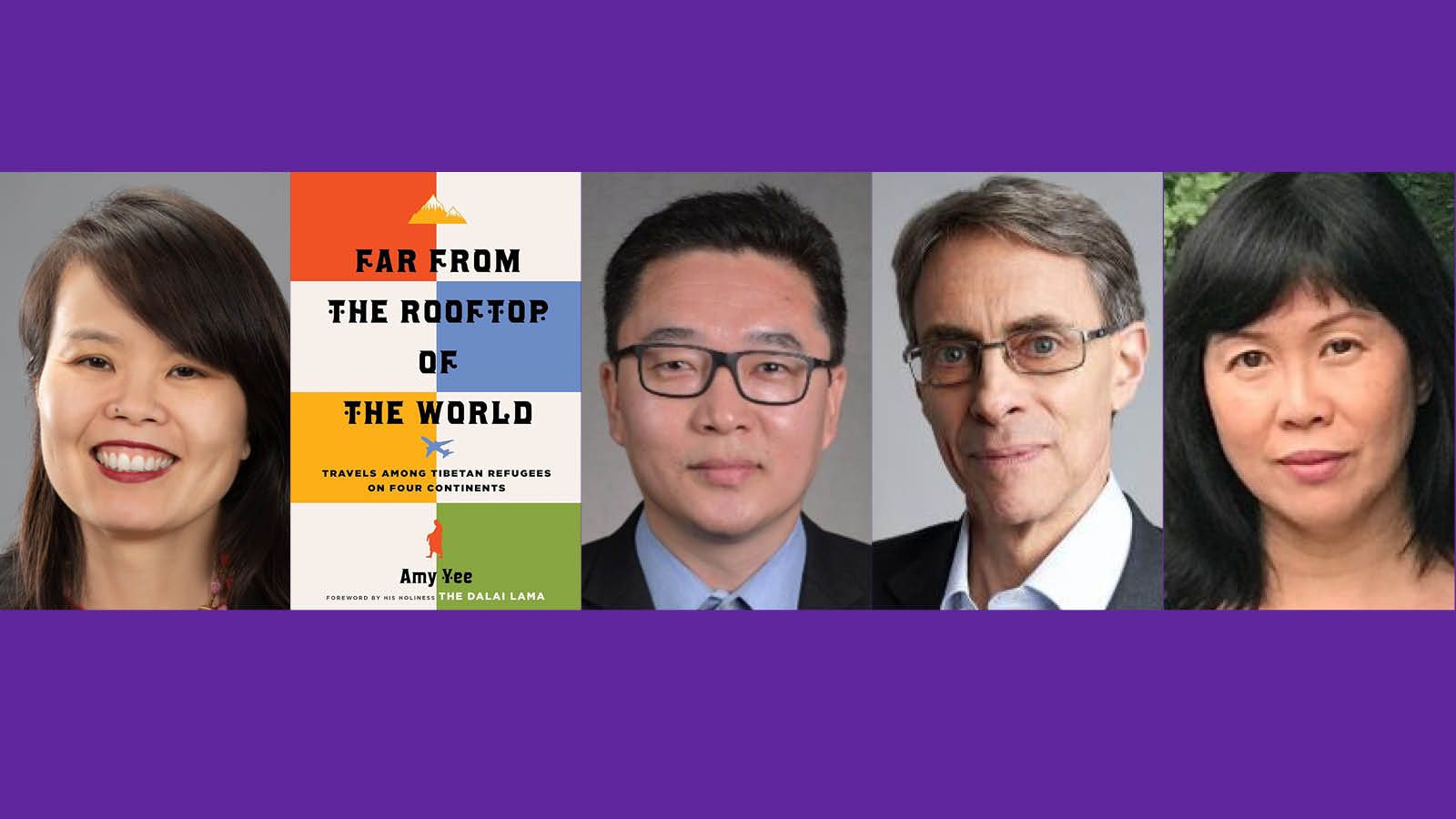 Please join us for a conversation with author Amy Yee as we mark the release of Far From the Rooftop of the World: Travels Among Tibetan Refugees on Four Continents with a foreword by His Holiness the Dalai Lama.
Introduced by Dr. Vivian Louie, Director of Asian American Studies at Hunter College, this discussion will explore the ordinary but extraordinary Tibetans — stories of people navigating between worlds and multiple identities; and preserving culture even in exile and amid forced migration. This conversation will be moderated by Ken Roth, Former Executive Director of Human Rights Watch, with reflections from Tsewang Rigzin, an exiled Tibetan and Former Deputy Director of The Tibet Fund, Dharamshala, India.
This event will be co-sponsored by the Hunter College Asian American Studies Program & Center, Hunter CollegeMFA Program, Hunter College Sociology Department the Asian American Journalists Association, and the South Asian Journalists Association.
Please join us for enlightening conversation followed by a reception.
Panelist Bios:  
Tsewang Rigzin was born in Tibet and escaped to India as a refugee in 1992, when he was ten years old. He completed his early schooling at Tibetan Children's Village School, Dharamshala, India. Tsewang earned his Bachelor's and Master's degrees from Mangalore University, India, where he was President of the Regional Tibetan Youth Congress, and the Tibetan Student Association. In 2012, he was selected for the Tibetan Scholarship Program. In 2015, Tsewang earned a Master's from Emory University and in 2023 he earned a PhD from Columbia University in Social Policy and Economics. Tsewang was Deputy Director at The Tibet Fund, Dharamshala. Currently, he works as a City Research Scientist in the Mayor's Office of NYC. He is the author of Exile Tibetan Community: Problems and Prospects, published by the Library of Tibetan Works and Archives in Dharamshala.
Kenneth Roth is the Charles and Marie Robertson Visiting Professor at the Princeton School for Public and International Affairs. Until August 2022, he served for nearly three decades as the executive director of Human Rights Watch, one of the world's leading international human rights organizations, which operates in some 100 countries. Before that, Roth was a federal prosecutor in New York and for the Iran-Contra investigation in Washington. A graduate of Yale Law School and Brown University, Roth has conducted numerous human rights investigative and advocacy missions around the world, meeting with dozens of heads of state and countless ministers. He is quoted widely in the media and has written hundreds of articles on a wide range of human rights issues, devoting special attention to the world's most dire situations, the conduct of war, the foreign policies of the major powers, the work of the United Nations, and the global contest between autocracy and democracy. Roth is currently writing a book, Righting Wrongs, to be published by Knopf, about the strategies used by Human Rights Watch to defend human rights, drawing on his years of experience.
Amy Yee is an award-winning journalist, most recently with Bloomberg/CityLab and previously a Financial Timescorrespondent in New York and India where she lived for seven years. She has written for the New York Times, Wall Street Journal, The Economist, NPR and 30+ media outlets. She won the United Nations Correspondents Association award three times; four awards from South Asian Journalists Association; and first place from Association of Healthcare Journalists for analysis about reducing deaths of children in India and Bangladesh. In 2023, she won the Asian American Journalists Association's award for political reporting about protecting voting rights of immigrant voters, and a Society of Professional Journalists award for racial equity reporting. Amy has also had four Notable Essays in the Best American Essays. She has reported from 20+ countries, including ten in Africa. Amy is a MacDowell and Logan Nonfiction Fellow and a graduate of Harvard Kennedy School, Columbia Journalism School, and Wellesley. She is a proud alum of Hunter College's MFA in Creative Writing/Poetry program.
Dr. Vivian Louie is Professor of Urban Policy and Planning and Director of the Asian American Studies Center and Program at Hunter College. Her research focuses on American identity, civic participation, and civic education at the intersection of race, ethnicity, immigration, social class, and gender. She also writes about the factors that shape educational and workplace success among immigrants and their children. Her books include: Compelled to Excel: Immigration, Education and Opportunity Among Chinese Americans; Keeping the Immigrant Bargain: The Costs and Rewards of Success in America; and Writing Immigration: Scholars and Journalists in Dialogue, which she co-edited. Louie is a lead scholar for the forthcoming "Hidden Voices: AAPI" curriculum and resource guide from the New York City Department of Education.
Audience
Open to Everyone
Location
47-49 East 65th St.




New York

,

NY

10065

United States

+ Google Map

Entrance on the north side of 65th Street between Park Avenue and Madison Avenue