Events /
Film Screening and Discussion--The Lavender Scare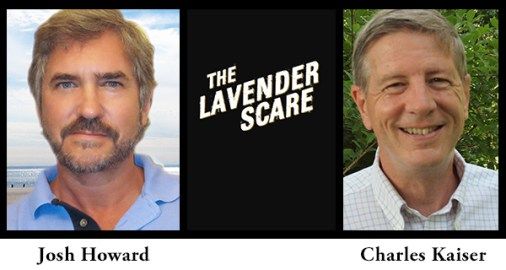 Please join us at Roosevelt House as we continue our Friday night screening series with a special presentation of The Lavender Scare, a documentary film about a little-known chapter of American history — when, during the panic of the 1950s Cold War, President Eisenhower deemed homosexuals "security risks" and vowed to rid the federal government of all employees discovered to be gay or lesbian.
Following the screening, Josh Howard, director of The Lavender Scare, and the winner 24 Emmy Awards, mostly for his work on the 60 Minutes, will be in conversation with Charles Kaiser, Associate Director of the LGBT Social Science & Public Policy Center at Roosevelt House.
As The Lavender Scare reveals, tens of thousands were fired from their jobs in a decades-long effort by the U.S. government to rid the federal workforce of homosexuals.. But the mass firings had an unintended effect: they stirred outrage in the gay community. In addition to illuminating a largely forgotten part of American history, The Lavender Scare, narrated by Glenn Close, and featuring the voices of Zachary Quinto, T. R. Knight, Cynthia Nixon, and David Hyde Pierce, is a timely reminder of the value of vigilance and social action when civil liberties are under attack.
We hope you will be able to participate in this timely discussion.
Audience
Open to Everyone