Student Alert: Email Scam Going Around.
Students, please be on guard for an email scam offering jobs for high pay and little work. Read More.

Events /
Hunter NYPIRG Campaign Kickoff
Sep 29, 2021 | 1:00 pm
-
2:30 pm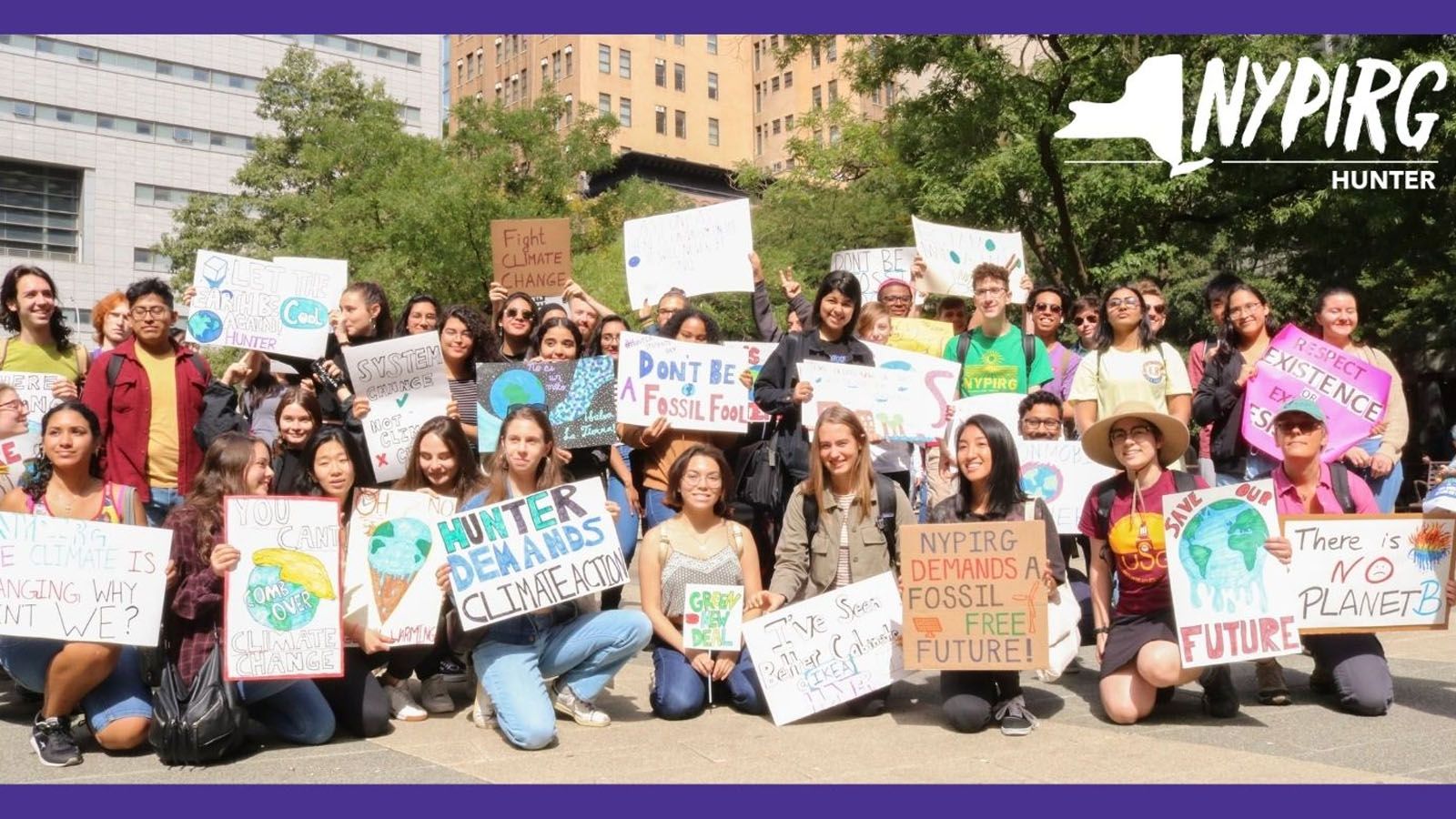 Join the Hunter chapter of the New York Public Interest Research Group (NYPIRG) on September 29th at 1pm on Zoom for our first event of the semester!
NYPIRG is the largest student-directed non-profit in the state. We fight for social change on issues that impact us directly such as climate change, fixing the MTA, and free and fully funded CUNY/SUNY.
Our Campaign Kickoff will be a virtual event to learn more about the campaigns NYPIRG advocates for, internship and volunteer opportunities, and how to get involved in each campaign.
This Event Will Be Held Online via Zoom
Audience
Prospective Undergraduate Students, Prospective Graduate Students, Undergraduate Students, Graduate Students