East Building Closure Update for Tuesday, Dec. 5. All classes taking place in the East Building of the Main Campus will resume. The Library will be open. All staff stationed in offices outside the Library in the East Building should continue to work remotely while our facilities team assesses each office individually.

Isaac Diggs & Edward Hillel: Time in Harlem
Sep 14, 2022 | 12:00 pm
-
Feb 1, 2023 | 5:00 pm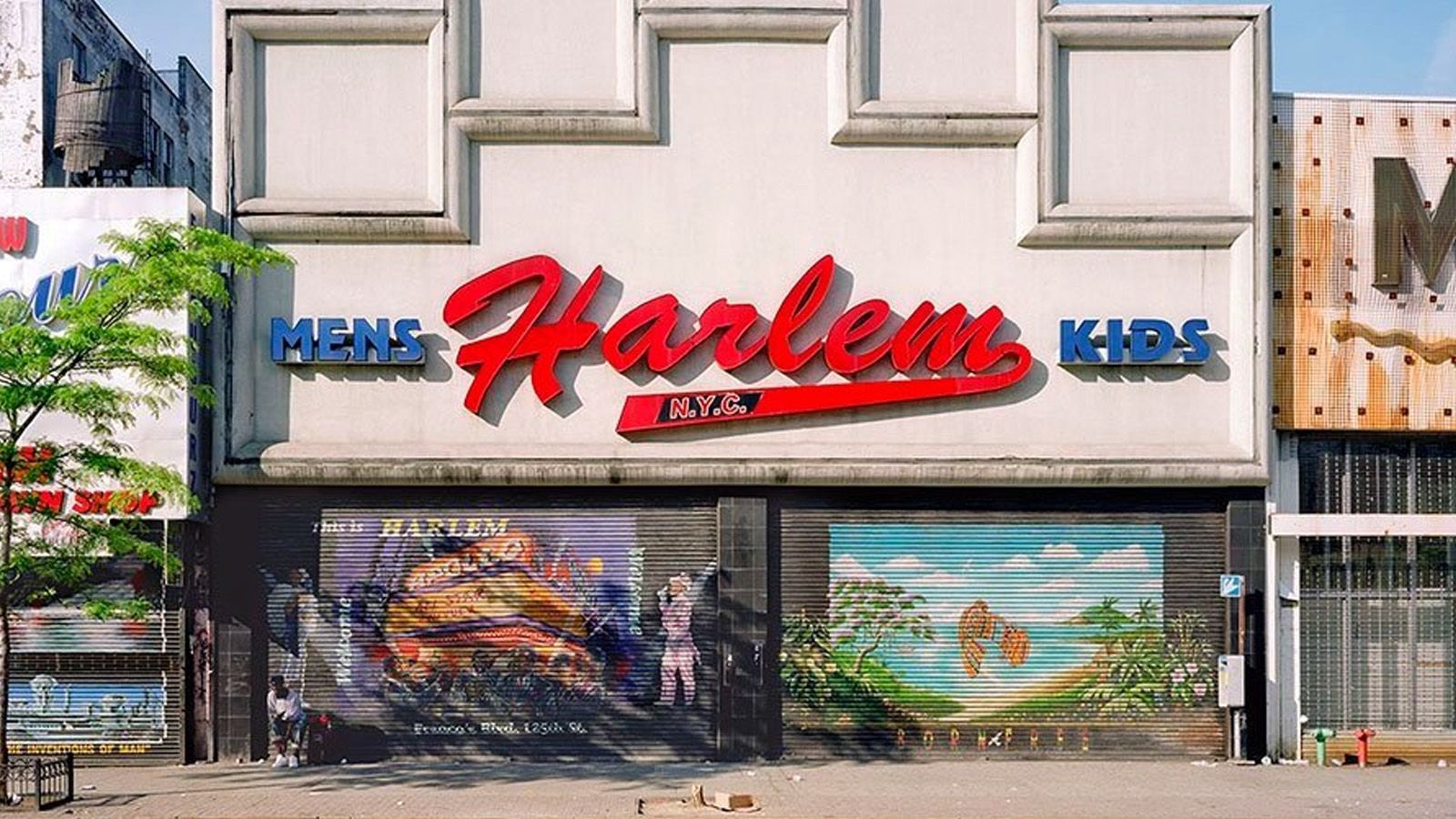 "Two men with a camera, thoughtfully observing the visual cacophony of one major thoroughfare and the complicated interplay of its history, its present, and the certainty of change, have laid the groundwork for a dialogue and a vision that reaches farther than human eyes can see." ~- Vicki Goldberg, 125th: Time in Harlem by Isaac Diggs & Edward Hillel (IDEH, 2014).
From 2008-2011, Isaac Diggs & Edward Hillel made photographs of one of the most iconic streets in New York City: 125th Street. Working collaboratively on film with a 4x5 field camera, the two artists meticulously captured the street during a tumultuous time in NYC after the financial crisis. The images document Harlem when the neighborhood was being sanctioned for rezoning by Mayor Mike Bloomberg and swallowed up by the ever-expanding Columbia University campus, forever changing this "main street" in profound and long lasting ways. The exhibition at Hunter East Harlem Gallery features a selection of the duo's large-format photographs from their comprehensive 2014 publication, 125th: Time in Harlem. The exhibition re-contextualizes the book into the three-dimensional space of a gallery, showcasing a wall mural comprised of the entirety of their book in sequence as well as archives from the project itself. Through intentional and considered image-making, the duo confronts the audience with the challenges of urban flux, gentrification, the loss of cultural memory, the production of space and the preservation of community.
The exhibition coincides with the release of Hunter East Harlem Gallery's publication, 125th Street: Photography in Harlem (Hirmer Verlag, 2022), which features many of Diggs & Hillel's images as well as dozens of other artists who have documented the historic thoroughfare.
This exhibition is curated by Arden Sherman. Generous support has been provided by the Hunter College Department of Art and Art History, the Anna-Maria and Stephen Kellen Foundation, and the Hunter College Advanced Certificate in Curatorial Studies Program.
GALLERY HOURS: THURS, FRI, & SAT: 12-5pm
Audience
Open to Everyone
Location
2180 3rd Avenue at 119th Street




New York

,

NY

10035

United States

+ Google Map