Events /
James B. Conroy - The Devils Will Get No Rest: FDR, Churchill, and the Plan That Won the War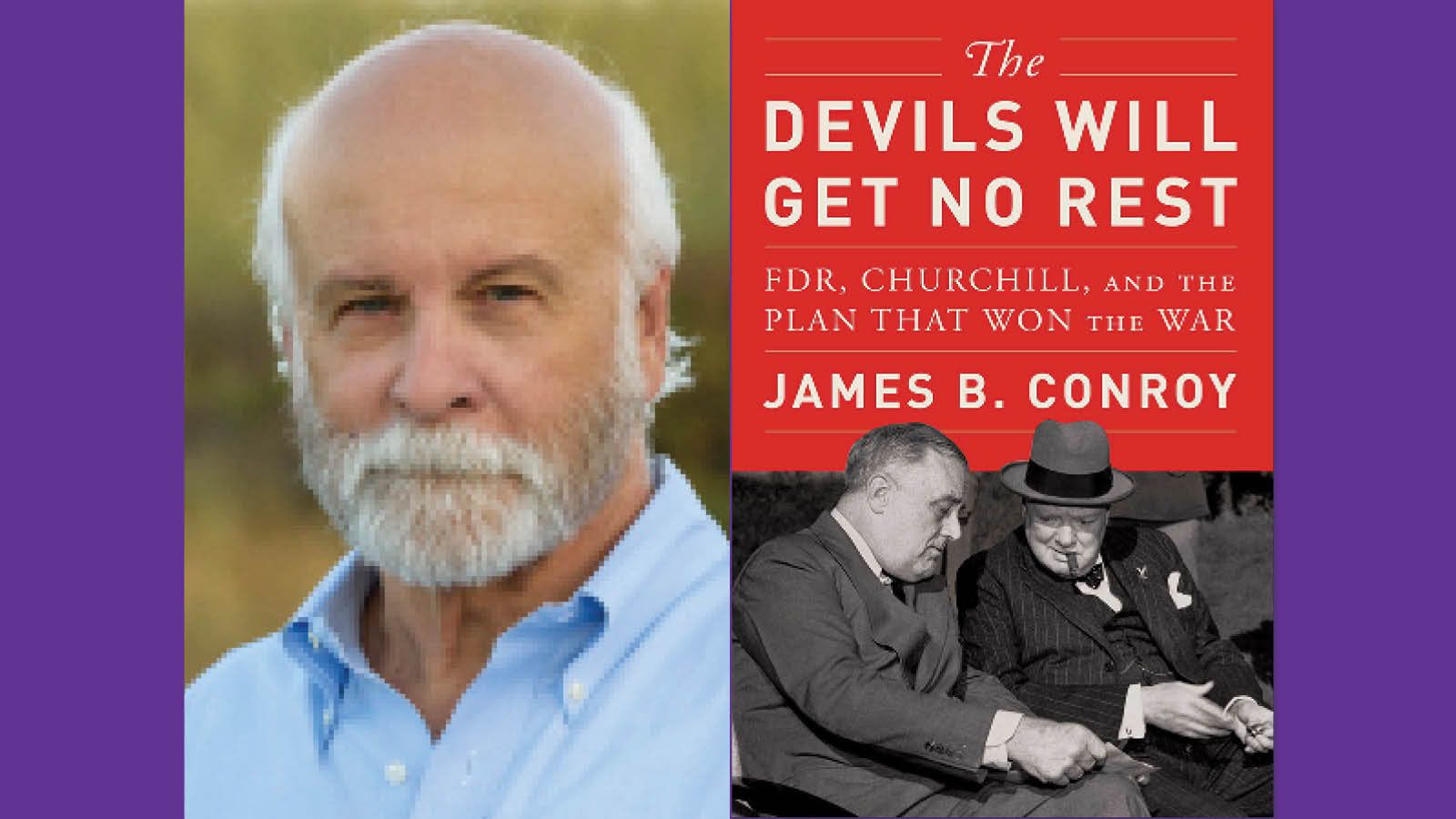 Roosevelt House is pleased to present—on the day of its publication—a discussion of James B. Conroy's new book The Devils Will Get No Rest: FDR, Churchill, and the Plan That Won the War. In this cinematically rendered and gripping history, Conroy delivers the first full account of the Casablanca Conference of January 1943, the secret parlay in Morocco at which FDR, Churchill, and their divided high command hammered out a winning strategy at the tipping point of World War II. The author will be in conversation with Jonathan F. Fanton Director of Roosevelt House Harold Holzer.
A secret, no-holds-barred, ten-day debate in a Moroccan warzone, protected by British marines and elite American troops, the Casablanca Conference was considered by Churchill to be the most important Allied conclave of the war. There, Franklin Roosevelt, Winston Churchill, Charles de Gaulle, George C. Marshall, Dwight D. Eisenhower, George S. Patton Jr., Sir Alan Brooke, Lord Louis Mountbatten, Sir Harold Alexander, and their military peers questioned each other's competence, doubted each other's vision, and argued their way through choices that could win or lose the war.
A character-driven account of this often-overlooked event, The Devils Will Get No Rest treats readers to a master class in strategy by the legendary statesmen, generals, and admirals who overcame their differences, transformed their alliance from a necessity to a bond, forged a war-winning plan, and glimpsed the postwar world.
According to previous Roosevelt House guest Jon Meacham: "James Conroy has brought a pivotal moment in world history to vivid and engaging life. With sophisticated analysis and an eye for the telling detail, this illuminating account of the Casablanca Conference and the war that raged before and after has much to tell us about diplomacy and human nature."
James B. Conroy is the author of Our One Common Country: Abraham Lincoln and the Hampton Roads Peace Conference of 1865, a finalist for the Gilder Lehrman Lincoln Prize, and Lincoln's White House: The People's House in Wartime, which shared the Lincoln Prize and won the Abraham Lincoln Institute's annual book award. An Honorary Fellow of the Massachusetts Historical Society, Conroy previously worked on Capitol Hill as a Senate press secretary and a congressman's chief of staff, and served for six years in the Naval Air Reserve.
Harold Holzer has served since 2015 as the Jonathan F. Fanton Director of the Roosevelt House Public Policy Institute. A prolific author with more than 50 books to his credit, he won the 2015 Gilder Lehrman Prize and a 2008 National Humanities Medal. His most recent book is The Presidents vs. the Press: The Endless Battle Between the White House and the Media, from the Founding Fathers to Fake News.
Audience
Open to Everyone
Location
47-49 East 65th St.




New York

,

NY

10065

United States

+ Google Map

Entrance on the north side of 65th Street between Park Avenue and Madison Avenue