Events /
Jill Watts — The Black Cabinet: The Untold Story of African Americans and Politics During the Age of Roosevelt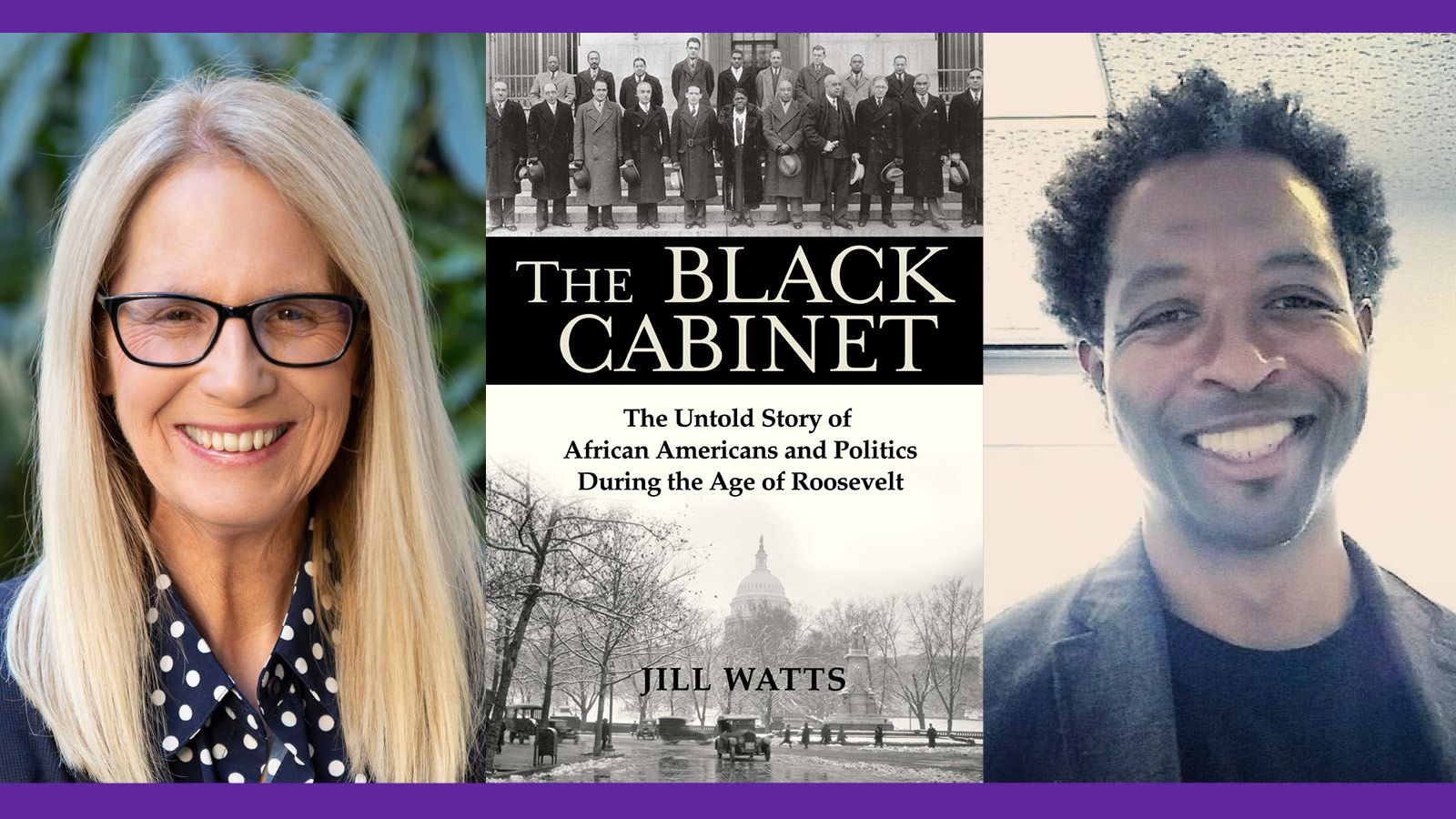 Roosevelt House presents a live Zoom discussion of the new book The Black Cabinet: The Untold Story of African Americans and Politics During the Age of Roosevelt by Jill Watts. The author tells the story of a generation of courageous African-American leaders who fought to ensure that President Roosevelt's New Deal included people of color. The author will be in conversation with Associate Professor of Transatlantic Studies in the Hunter College English Department Kelvin Black.
Masterfully researched and dramatically told, The Black Cabinet takes the reader on a journey through the evolution, impact, and demise of what was known in the 1930s and 1940s as President Roosevelt's Black Cabinet. At a time when most African Americans lived in poverty, denied the rights of citizenship, and under the constant threat of violence, a "black Brain Trust" joined the Administration and began to address the systemic inequalities African Americans faced—even in access to the benefits of the New Deal. The environment in which they worked was often hostile, yet what they accomplished helped to pave the way for the Civil Rights Movement.
At Roosevelt House we feel a special connection to this story, and a unique sense of pride in presenting this discussion—not just because it was from our historic house that the New Deal was conceived—but because of the visits made by the Black Cabinet's extraordinary leader, Mary McLeod Bethune. As a friend of Eleanor Roosevelt's, and the highest ranking African American woman in government at the time, Bethune became one of the most important educators, civil and women's rights leaders, and government officials of the 20th century.
Michael Eric Dyson, writing in the New York Times, called The Black Cabinet an "urgent…and necessary history of black folks during the New Deal that excavates the too often ignored history of black female genius behind racial progress." Publishers Weekly pronounced the book "a groundbreaking reappraisal of an unheralded chapter in the battle for civil rights."
Jill Watts is a Professor of History at California State University, San Marcos, where she teaches U. S. Social and Cultural History, African American History, Film History, and Digital History. She is the author of three well-received previous books: Hattie McDaniel: Black Ambition, White Hollywood; Mae West: An Icon in Black and White; and God, Harlem USA: The Father Divine Story.
Kelvin Black is an Associate Professor of Transatlantic Studies in Hunter's English Department and a recent Fellow of the Institute for Constitutional History. He received his Ph.D. from the University of California, Berkeley. His research focuses on 19th-century transatlantic political discourse. He is the author of the forthcoming The Atlantic Dilemma: Reform or Revolution across the Long Nineteenth Century, a literary-historical investigation into how the choice between reform and revolution shaped modern political discourse in the U.S. and UK.
Those who RSVP will receive a reminder to join shortly before the program begins.
Audience
Open to Everyone