Events /
John Avlon – Lincoln and the Fight for Peace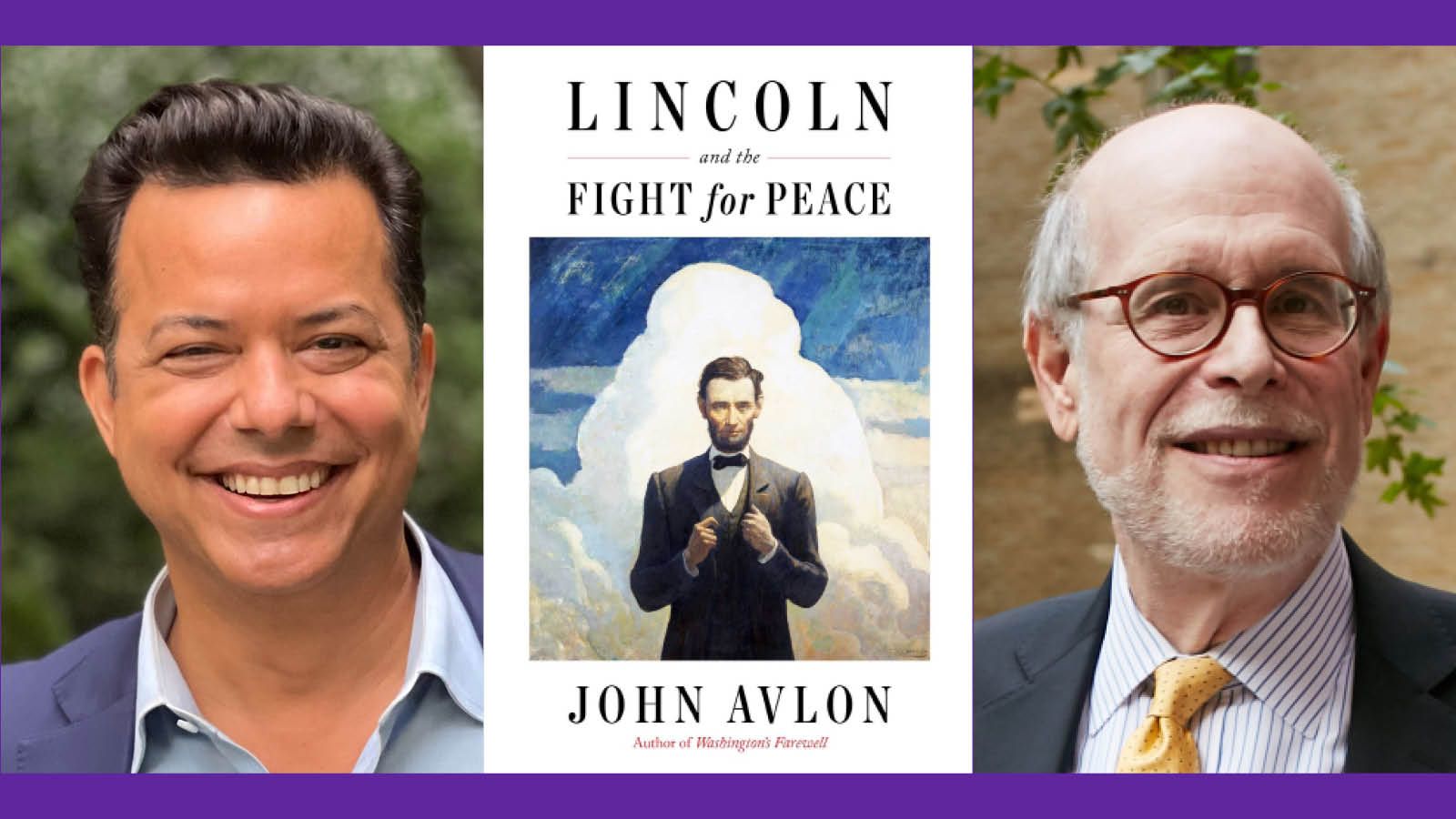 As recent history has powerfully reminded us, leaders who wage war must simultaneously focus on devising exit strategies—and waging peace. No one understood this dual challenge better than America's Civil War president, Abraham Lincoln.
Now, CNN senior on-air analyst—and best-selling historian—John Avlon has produced a timely, and timeless, account of Lincoln's final, epochal months as both commander-in-chief and peacemaker: forcing the surrender of Confederate forces, eradicating slavery, re-building the shattered Union, and addressing the complex issues of post-war citizenship for Rebels and equal rights for the formerly enslaved.
As Avlon shows, Lincoln preferred acting as a conciliator, not a conqueror. While he insisted on black freedom and introduced the notion of black voting rights, Lincoln refused to demonize any but the highest-ranking Rebels. Instead, he advocated both unconditional surrender and a magnanimous peace "with malice toward none." Although Lincoln died just days after Robert E. Lee surrendered at Appomattox, Avlon argues that he would have sought a broad and inclusive Reconstruction that might have restored the nation, expanded inclusivity, and avoided the regressive violence of the later Jim Crow era.
Filmmaker Ken Burns hails Avlon's book as a "stunning accomplishment," and historian John Meacham calls it "an important and absorbing contribution to the literature of the American presidency."
Avlon will discuss his book in conversation with Roosevelt House Director, and Lincoln scholar, Harold Holzer.
John Avlon is familiar to millions of 24-hour-news viewers as a senior political analyst and anchor at CNN, where his tough-minded "Reality Check" segments are a highlight of the daily morning program, New Day. Previously, Avlon was editor-in-chief of The Daily Beast, and earlier, a speechwriter for the Mayor of New York. Also an acclaimed historian, Avlon's previous book, Washington's Farewell: The Founding Father's Warning to Future Generations was a critical and popular success, as were his earlier works: Independent Nation: How the Vital Center is Changing American Politics and Wingnuts: Extremism in the Age of Obama. In 2021, Avlon appeared on the award-winning CNN documentary series, Lincoln: Divided We Stand.
Harold Holzer (moderator) has served since 2015 as the Jonathan F. Fanton Director of the Roosevelt House Public Policy Institute. A prolific author with more than 50 books to his credit, he won the 2015 Gilder Lehrman Prize for his Lincoln and the Power of the Press: The War for Public Opinion, and earlier earned a 2008 National Humanities Medal and co-chaired the U. S. Lincoln Bicentennial Commission. His most recent book is The Presidents vs. the Press: The Endless Battle Between the White House and the Media, from the Founding Fathers to Fake News.
This event will be held both in person at Hunter College and online via Zoom.
Audience
Open to Everyone
Location
47-49 East 65th St.




New York

,

NY

10065

United States

+ Google Map

Entrance on the north side of 65th Street between Park Avenue and Madison Avenue