Events /
Jonathan Alter — His Very Best: Jimmy Carter, a Life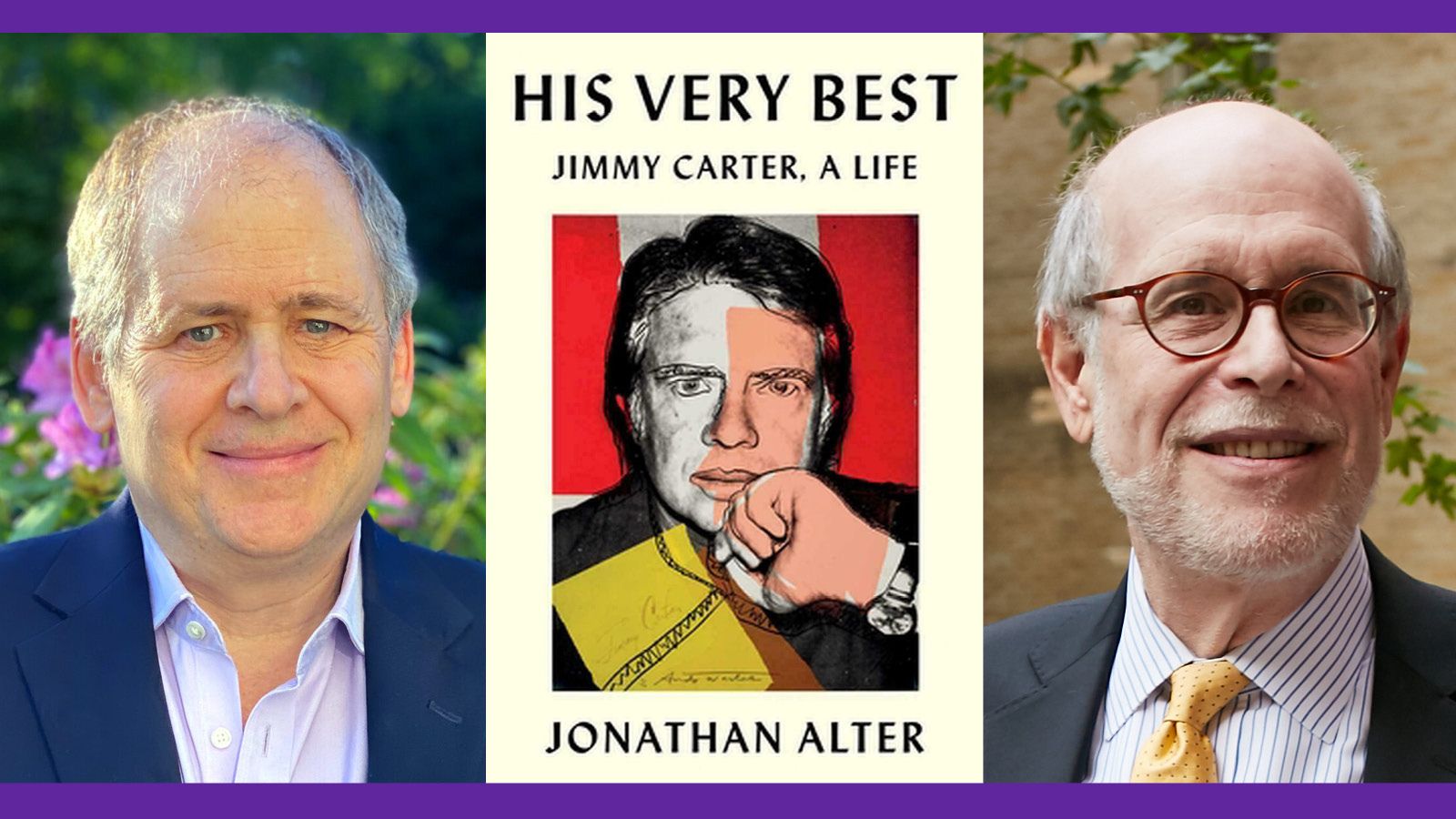 Roosevelt House presents a live Zoom discussion of His Very Best: Jimmy Carter, a Life by Jonathan Alter. In this riveting new biography, Alter tells the epic story of an underrated president whose decency, vision, and commitment to telling the truth to the American people has made him a moral exemplar for our times. The author will be in conversation with Jonathan F. Fanton Director of Roosevelt House Harold Holzer.
Drawing on fresh archival material and five years of extensive access to President Carter and his family, His Very Best: Jimmy Carter, a Life tracks Jimmy Carter's improbable evolution from a timid, bookish child growing up on a farm in the Jim Crow South to revered global icon. In so doing, Alter delivers fresh perspective on every aspect and episode of this extraordinary American life—from Carter's time as a peanut farmer to his term as governor, from environmentalist and human rights advocate, to builder of houses for the poor and a Sunday school teacher.
As the New York Times said, His Very Best: Jimmy Carter, a Life is "an important, fair-minded, highly readable contribution" that "keeps Carter's myriad facets in view throughout, rendering his subject with a depth rarely achieved by political journalism."
And previous Roosevelt House guest Annette Gordon-Reed calls His Very Best "the first truly comprehensive look at our 39th president. Alter illuminates Carter's character, and explains much about the strengths and weaknesses of the elusive man from Plains. This is a fascinating work."
Jonathan Alter is an American journalist, best-selling author, and television producer who was a columnist and senior editor for Newsweek magazine from 1983 until 2011. His previous New York Times bestselling books about American presidents include The Defining Moment: FDR's Hundred Days and the Triumph of Hope; The Center Holds: Obama and His Enemies; and The Promise: President Obama, Year One. He is a contributing correspondent to NBC News, where since 1996 he has appeared on NBC, MSNBC, and CNBC. Alter is also a columnist for the Daily Beast and has written for publications including The New York Times, The Washington Post, and Vanity Fair. He is the producer and co-director of Breslin and Hamill: Deadline Artists, an HBO documentary about the lives of late legendary journalists Jimmy Breslin and Pete Hamill.
Harold Holzer, Director of Roosevelt House, is the author, co-author, or editor of 54 books on Lincoln and the Civil War. His Lincoln and the Power of the Press won the 2015 Gilder Lehrman Lincoln Prize and awards from Harvard and Columbia. A National Humanities Medal laureate, his latest book is The Presidents vs. the Press: The Endless Battle Between the White House and the Media from the Founding Fathers to Fake News.
This event will be held online via Zoom.
Audience
Open to Everyone