Student Alert: Email Scam Going Around.
Students, please be on guard for an email scam offering jobs for high pay and little work. Read More.

Events /
Library & Archives Lunch Hour: Digitizing the Archives
Sep 6, 2022 | 12:00 pm
-
1:00 pm
Free Admission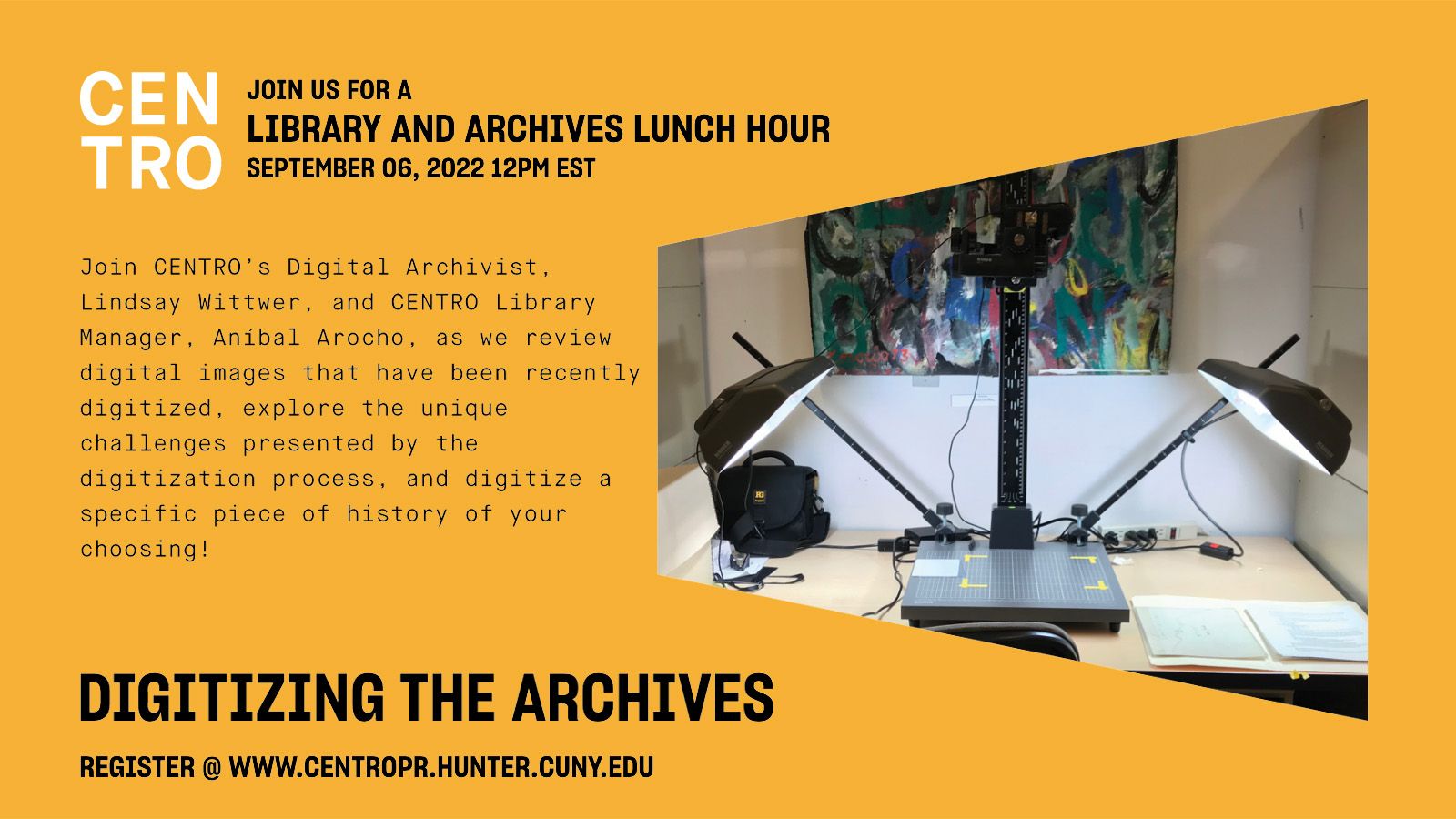 CENTRO's Digital Collections is an ever-growing resource of material digitized from the Archive's holdings. It provides access to over 32,000 photographs, documents, artifacts, art, maps, oral histories, moving images, audio clips, and other material pertaining to the Puerto Rican diaspora. This Library Lunch Hour explores the process of how we digitize collections at CENTRO, an effort made possible through a grant from the National Endowment for the Humanities. Join CENTRO's Digital Archivist, Lindsay Wittwer, and CENTRO's Library Manager, Anibal Arocho, as we review 2 digital images that have been recently digitized, explore the unique challenges presented by the digitization process, and digitize a specific piece of history of your choosing!
Audience
Open to Everyone
Location