Events /
Malevolent Republic: A Short History of the New India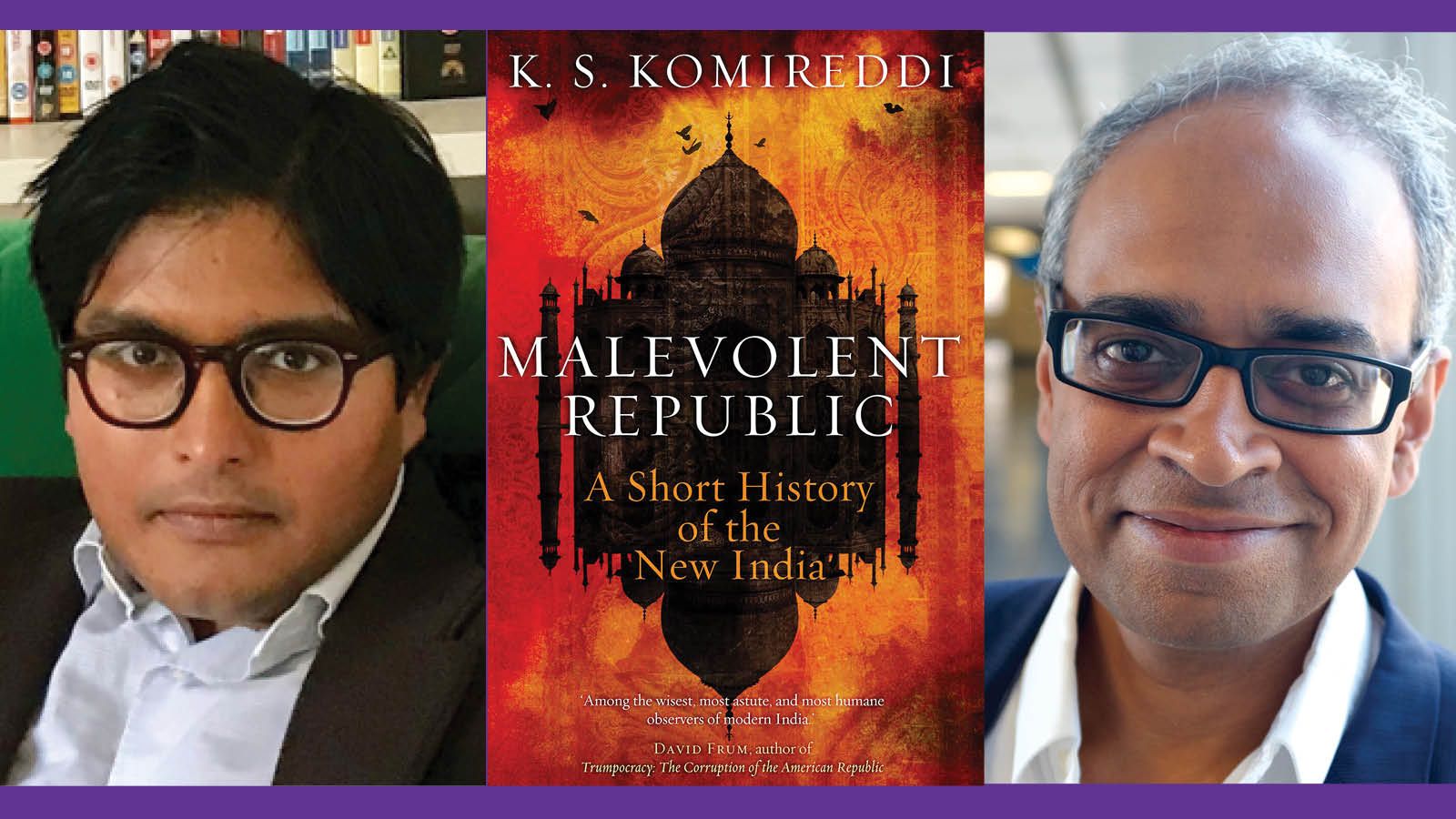 Roosevelt House is pleased to present a live Zoom discussion of Malevolent Republic: A Short History of the New India by K.S. Komireddi. In this penetrating and insightful history, Komireddi delivers a critical and urgent account of modern India from the time of Prime Minister Indira Gandhi during the 1960s up to the current administration of Prime Minister Narendra Modi. The author will be in conversation with Hunter College professor of history, human rights, and public policy Manu Bhagavan.
Thoroughly researched and eloquently written, Malevolent Republic takes readers on an illuminating—if troubling—journey through the transforming political, social, and religious landscape of India. From the secularism of Prime Minister Nehru's diverse republic to today's rise in Hindu nationalism, Komireddi diligently and passionately tracks both the threats to Indian democracy and the abuses of its freedoms—including a rise in bigotry against religious minorities. Malevolent Republic is required reading for anyone—either in India or outside of it—seeking to better understand the precarious position in which India finds itself today.
According to The Observer, Malevolent Republic is "A timely intervention at a dangerous moment… both the times and the subject demand anger, argument and urgency. Malevolent Republic supplies all three and is all the better for it."
And as previous Roosevelt House guest and Senior Editor at The Atlantic David Frum said, Komireddi "ranks high among the wisest, most astute, and most humane observers of modern India. I rely heavily on his insights to form my own understanding of the past, present, and future of the subcontinent."
K.S. Komireddi is an author, journalist, and book critic. He has written and reported from South Asia, Eastern Europe, and the Middle East. His work has appeared internationally in publications including the New York Times, the Washington Post, the Economist, the Spectator, TIME, Los Angeles Times, CNN, the Jewish Chronicle, Boston Globe, Chicago Tribune, Daily Beast, London Review, New Republic, Newsweek, the Guardian, the Independent, the Australian, Le Monde Diplomatique, and the Times of India. Recently Foreign Policy featured an op-ed of his on India's worsening Covid-19 crisis.
Manu Bhagavan is a professor of history, human rights, and public policy at Hunter College and the CUNY Graduate Center as well as a faculty associate at Roosevelt House and Senior Fellow at the Ralph Bunche Institute for International Studies. He is a specialist on the history, politics, and international affairs of modern India and the author or editor of books including India and the Cold War; The Peacemakers: India and the Quest for One World; and Hidden Histories: Religion and Reform in South Asia, co-edited with Syed Akbar Hyder. He is currently writing a biography of Madam Vijaya Lakshmi Pandit.
This Event Will Be Held Online via Zoom
Audience
Open to Everyone