Student Alert: Email Scam Going Around.
Students, please be on guard for an email scam offering jobs for high pay and little work. Read More.

Events /
Meet the Author–Judge Nelson A. Diaz: "Not from Here, Not from There"
Dec 5, 2018 | 6:00 pm
-
8:00 pm
Free Admission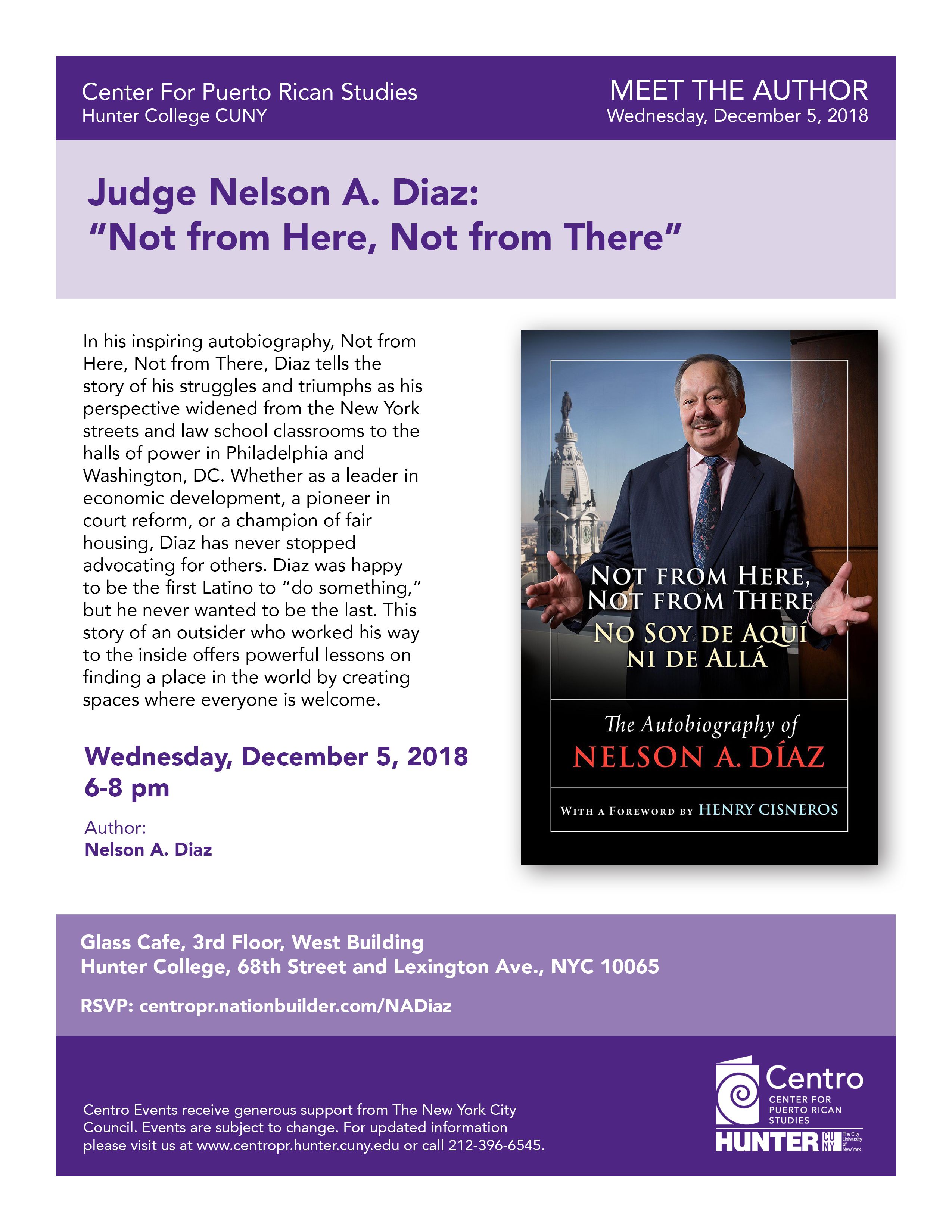 In his inspiring autobiography, Not from Here, Not from There, Diaz tells the story of his struggles and triumphs as his perspective widened from the New York streets and law school classrooms to the halls of power in Philadelphia and Washington, DC. Whether as a leader in economic development, a pioneer in court reform, or a champion of fair housing, Diaz has never stopped advocating for others. Diaz was happy to be the first Latino to "do something," but he never wanted to be the last. This story of an outsider who worked his way to the inside offers powerful lessons on finding a place in the world by creating spaces where everyone is welcome.
Glass Cafe, West Building, 3rd Floor
RSVP: centropr.nationbuilder.com/NADiaz
Audience
Open to Everyone
Location
Glass Cafe
3rd Floor, West Bldg