East Building Closure Update for Thursday, Dec. 7. All classes taking place in the East Building of the Main Campus have resumed. The Library is open. Offices on floors 13 through 17 will remain CLOSED to staff. Those stationed on these floors should work remotely. Offices on floors 3 through 12 will be OPEN. Those stationed on these floors can return to the office.

Events /
New York State IT Accessibility Policy and Your Class
Nov 17 | 2:00 pm
-
3:00 pm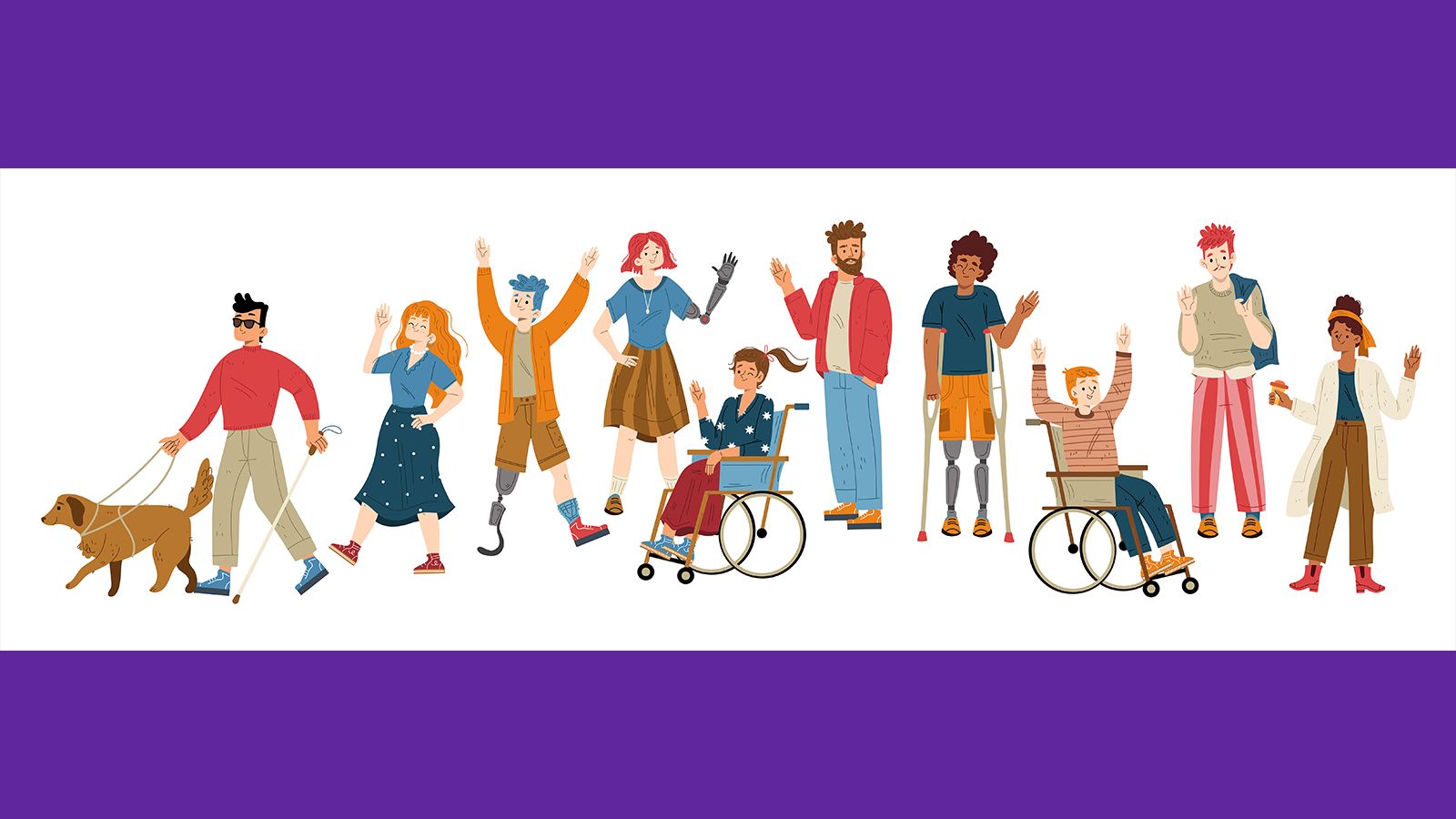 Special Series for CUNY Faculty:
Disability & Accessibility Training
Part 2: New York State IT Accessibility Policy and Your Class
Friday, November 17, 2-3 pm
New York policy on accessible Information and Communication Technology (ICT)
Disability types and features of accessible content
Tools and resources to make content accessible
RSVP for Session 2: NY State IT Accessibility Policy and Your Class
View all events in this series.
ASL and CART will be provided for all sessions.
This year is the 50th anniversary of The Rehabilitation Act of 1973, notably, Section 504, the first federal civil rights law to bar discrimination against people with disabilities for programs receiving federal funding. The Americans with Disabilities Act (ADA) of 1990 strengthened anti-discrimination protections. Since 1999, New York State law has also required that all Information Communication Technology (ICT) at publicly funded universities be accessible to people with disabilities. Despite best efforts, at times CUNY has fallen short in its actions to ensure equitable access to students with disabilities. In Spring 2023, CUNY entered into a Voluntary Compliance Agreement (VCA) with the U.S. Department of Justice after a complaint from a disabled student who fell behind after not receiving appropriate accommodations, including accessible course materials.
As part of its commitment to the VCA, the CUNY Office of Student Inclusion Initiatives and Disability Programs is sponsoring a 3-part series of virtual events this fall, open to all faculty and staff. Presentations will last approximately 30 minutes and will be recorded. The remaining time will be reserved for questions and discussion and will not be recorded. This is part of an ongoing effort to train incoming faculty and inform current faculty about the law as well as the benefits of accessibility and disability inclusion.
If you are unable to attend, sign up to receive session recordings and resources.