Events /
Older Adults in the Plague Year: Times of Resistance and Resilience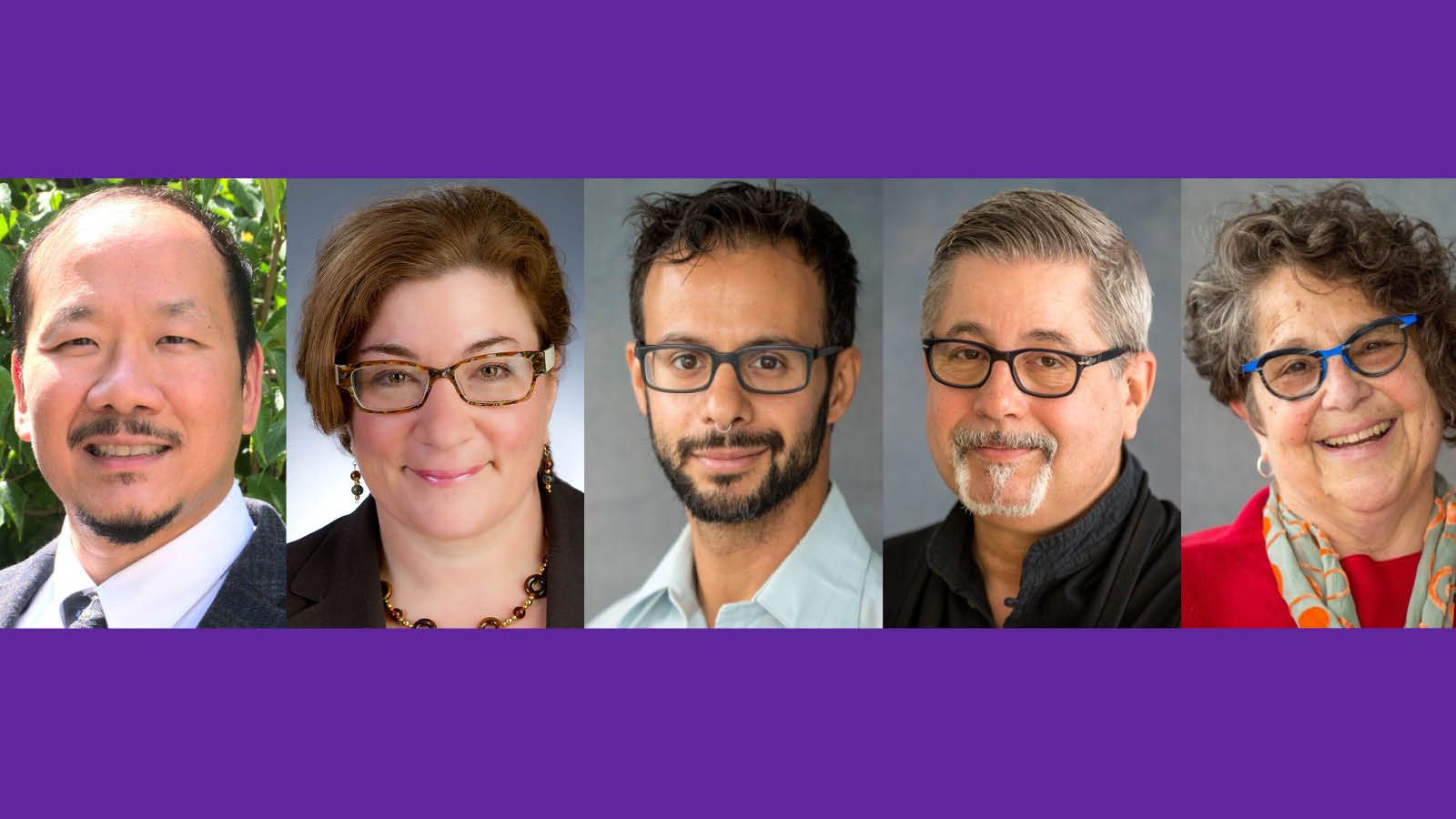 Older Adults in the Plague Year: Times of Resistance and Resilience
2020 was quite a year. The COVID-19 pandemic brought with it stay-at-home orders that upended peoples' lives and the national economy; George Floyd was murdered by a police officer, sparking a global reckoning with systemic racism; anti-Asian violence increased as national leaders used anti-Asian rhetoric; the Presidential and Congressional elections saw historic turnout as well as disturbing challenges to the transition of power; and vaccines were developed, tested, and distributed at lightning speed, but not greeted with universal embrace.
Older adults were at the center of many of these stories. What can we learn from them about this last year? And what does that teach us about the next? Join us as we mark "Older Americans Month" with this special public program.
Featuring:
Ruth Finkelstein, moderator, is the Rose Dobrof Executive Director of the Brookdale Center for Healthy Aging at Hunter College as well as a professor at the School of Urban Public Health. Dr. Finkelstein has led numerous award-winning aging initiatives, including Exceeding Expectations, a digital narrative following New Yorkers over 80, and the New York Academy of Medicine's Age-Friendly New York City, winner of the "Best Age Friendly Initiative in the World" prize. Her other recognitions include the 2016 Influencer in Aging, the 2019 Maggie Kuhn Award, and City and State's 2020 Outstanding Women. Before transitioning to aging, Dr. Finkelstein conducted policy-relevant HIV research, publishing more than 50 papers, with particular focus on drug users and medication adherence.
Mark Brennan-Ing is Director of Research and Evaluation at the Brookdale Center for Healthy Aging. Dr. Brennan-Ing's research focuses on psychosocial issues affecting persons living with HIV and on older sexual minority and gender diverse adults. They are Past-President of the State Society on Aging of New York, from whom they received the 2017 Walter M. Beattie Award, as well as a Fellow of the Gerontological Society of America, and a Fellow of Division 44 (Psychology of Sexual Orientation and Gender Diversity) of the American Psychological Association. Dr. Brennan-Ing was the lead editor ofOlder Adults with HIV: An In-depth Examination of an Emerging Population and HIV and Aging: Interdisciplinary Topics in Gerontology and Geriatrics (vol. 42), which received a "High Commendation" from the British Medical Association. They have authored over 100 peer-reviewed articles, chapters, and books.
Keith Chan is an Assistant Professor at the Silberman School of Social Work at Hunter College. He currently serves as a Congressional Fellow on the U.S. House Committee on Ways and Means, Subcommittee on Health through the Health and Aging Policy Fellows Program. His research examines social determinants of physical and mental health for vulnerable populations, in particular Asian Americans, immigrants and older adults, as well as the impact of the opioid epidemic across the lifespan. Keith's social work experience is primarily with persons diagnosed with serious mental illness within minority and immigrant populations.
Christian González-Rivera is the director of strategic policy initiatives at the Brookdale Center for Healthy Aging, where he translates findings from academic research into policy and practice. He is the most recent past president of the State Society on Aging of New York, a member of the New York City Inclusive Growth Initiative, and a fellow of the Sterling Network, a group of New York City's government, non-profit, and business leaders working to expand economic justice. In 2016, City and State named Christian one of New York City's 40 Under 40 Rising Stars. His work has been covered in both English and Spanish-language media outlets.
Elizabeth Gross Cohn is the Associate Provost for Research for Hunter College and the Rudin Professor and Associate Dean for Research at the Hunter School of Nursing. She was named a 2016 White House Champion of Change in Precision Medicine for her work at the intersection of precision medicine, public health and health equity. She serves as the Engagement Lead Investigator for the New York City Precision Medicine Consortium of the All of Us Research Program,where she is also the chair of the Publication Board and the Incident Notification Board. Her work focuses on urban community health, engagement of underrepresented communities, community-engaged research and the ethical, legal, social and scientific issues in precision medicine and public health. She is the co-director of Conversations New York, with a mission to promote more and better public conversations in New York.
This Event Will Be Held Online via Zoom
Audience
Open to Everyone