East Building Closure Update for Thursday, Dec. 7. All classes taking place in the East Building of the Main Campus have resumed. The Library is open. Offices on floors 13 through 17 will remain CLOSED to staff. Those stationed on these floors should work remotely. Offices on floors 3 through 12 will be OPEN. Those stationed on these floors can return to the office.

Out in Politics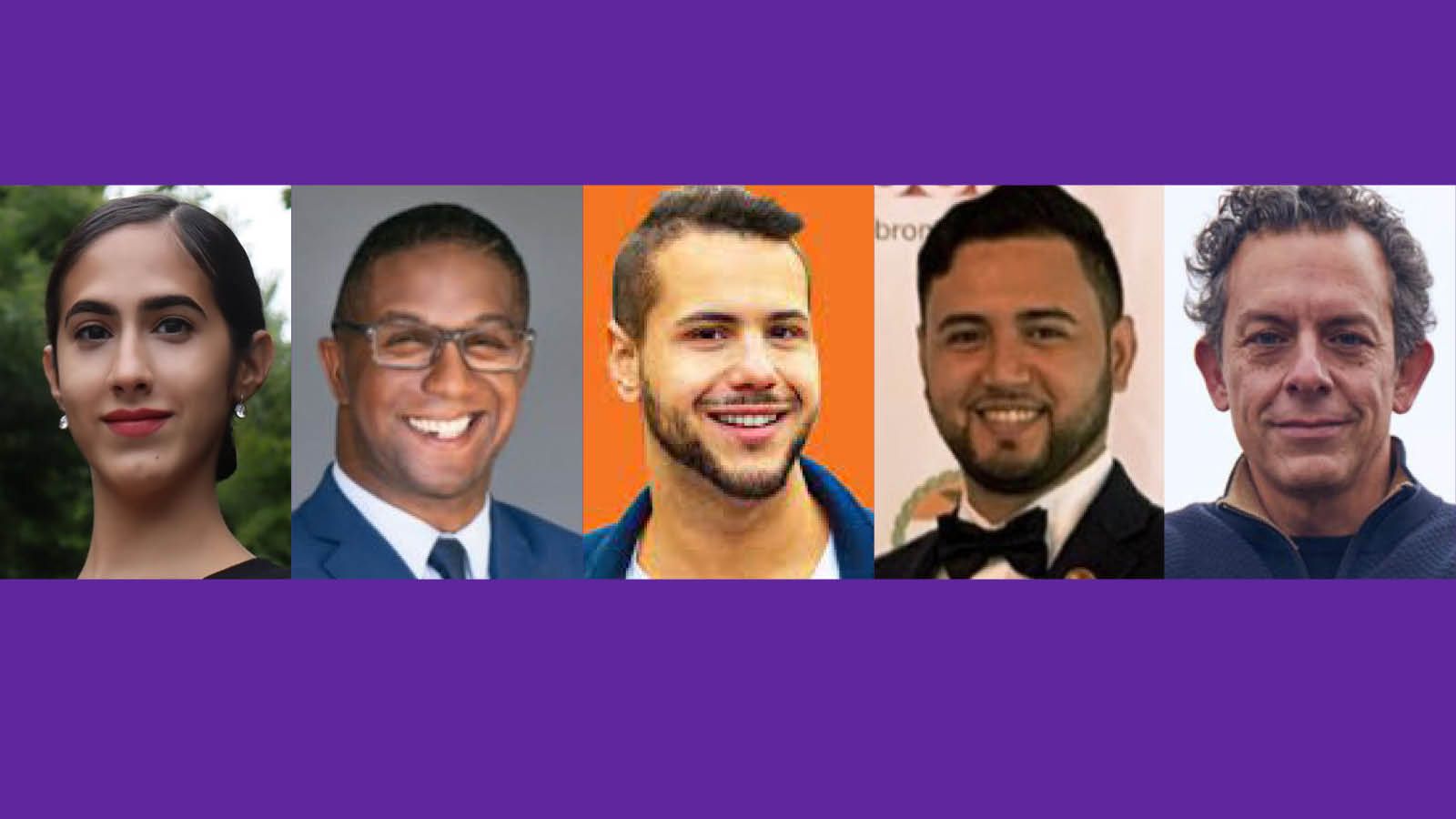 Marking National Coming Out Day The Roosevelt House Public Policy Institute at Hunter College invites you to attend A new public program presented in person and on Zoom.

In the 2020 election, more openly LGBTQ people ran for elected office than ever before in the history of the country. According to the Victory Fund, a national organization dedicated to electing LGBTQ leaders, the election included 1,006 openly LGBTQ candidates. Alongside this history-making surge in LGBTQ representation has come a spike across the nation in anti-LGBTQ legislation, according to advocates. This has included Florida's "Don't Say Gay" law and other laws targeting access to gender-affirming care.
Bringing together openly LGBTQ people who have run, are running, or already serving in elected or appointed office in New York, as well as leading advocates and experts, this conversation will examine the challenges and opportunities that come with being "out"—both on the campaign trail and in office—amid heightened discrimination and violence toward the LGBTQ community.
Panelists:
Elisa Crespo (She/Her, Moderator) is the executive director of the NEW Pride Agenda, a statewide LGBTQ+ education and advocacy nonprofit. A former Education Liaison to the Bronx Borough President's Office, she is a transgender advocate who, in 2021, became the first trans Latina to run for public office and the first to appear on a ballot in New York state. She has been featured in OUT Magazine, Marie Claire and on NBC News, and has been recognized on The Advocate "2021 LGBTQ
Reggie Greer (He/Him) is a public servant, LGBTQI+ advocate and political organizer, currently serving in the Biden-Harris Administration as Senior Advisor to Jessica Stern, the U.S. Special Envoy to Advance the Human Rights of LGBTQI+ Persons. Previously, he served as White House Director of Priority Placement and Senior Advisor on LGBTQ+ Engagement for President Biden as well as LGBTQ+ Engagement Director for the 2020 Biden-Harris campaign. At the LGBTQ Victory Institute, he held the position of Constituent Engagement Director, supporting LGBTQ+ elected and appointed leaders around the country. Prior to joining the Victory Institute, Reggie was appointed by President Obama to serve as Deputy Director of Public Engagement at the Department of Transportation.
Samy Nemir Olivares (He/They) is a queer Latinx writer, speaker, and community organizer who works as an advocate with Lambda Legal, a civil rights nonprofit serving LGBTQ people and those living with HIV. Recently, he ran for The New York Assembly in a Brooklyn district including Bushwick, Cypress Hills, and East New York. Previously, he worked as a journalist. An outspoken activist for Latinx, LGBTQ, immigrant, and women's rights, Nemir has been featured in the City & State "Power Latino 100," "Brooklyn Power 100," and "Pride 100" lists.
Justin Sanchez (He/Him) is the Director of Latino Outreach for the New York State Democratic Party and the President of the Stonewall Democrats of New York City. Previously, he served as the Director of External Affairs for Bronx Borough President Rubén Díaz, Jr. Sanchez received a Masters of Public Administration from New York University and a Bachelor's degree from CUNY's School of Labor and Urban Studies. Recently, he was featured on the City & State"Pride 100" list.
Tony Simone (He/Him) is the Democratic nominee for State Assembly from the 75th District, which includes Midtown and Chelsea. Previously, he served as a community organizer, leading fights for tenant and immigrant rights, marriage equality, and accessible green space. Simone has also served as Director of Community Outreach for the NYC Council and Council Speaker Christine Quinn. He was recently featured on the City & State "2022 Manhattan Power 100" list.
This event is co-sponsored by the CUNY LGBTQ Advisory Council and it is made possible by the generous support of the New York City Council and the CUNY LGBTQ Consortium
This event will be held in person at Roosevelt House and online via Zoom.
Proof of full COVID-19 vaccination will be required for all who attend.
Audience
Open to Everyone
Location
47-49 East 65th St.




New York

,

NY

10065

United States

+ Google Map

Entrance on the north side of 65th Street between Park Avenue and Madison Avenue