Events /
Richard Dreyfuss - One Thought Scares Me…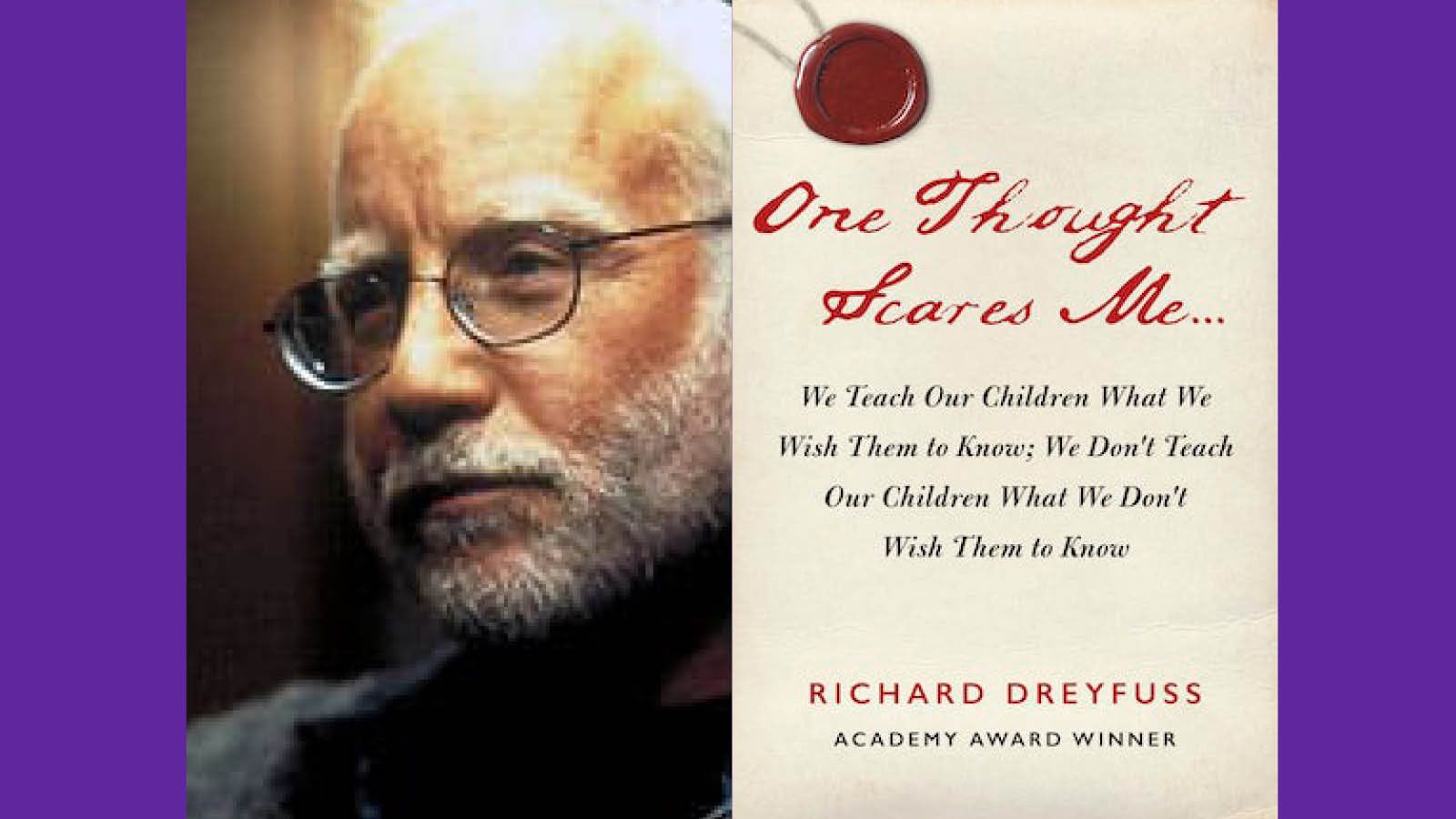 Roosevelt House is pleased to present a discussion of One Thought Scares Me…: We Teach Our Children What We Wish Them to Know; We Don't Teach Our Children What We Don't Wish Them to Know by Academy Award winning actor and advocate Richard Dreyfuss. In this urgent call to reconsider and reestablish the role of civics education in American schools, Dreyfuss explains how the lack of civics education over the last fifty years has precipitated the decline of American life—and how restoring civics to the classroom can help the country to reclaim its most important ideals. The author will be in conversation with Jonathan F. Fanton Director of Roosevelt House Harold Holzer.
We can't fly a plane without training… we can't practice medicine without attending medical school… and yet, we expect the American people to wield the full power of their citizenship without any education— so goes the argument made in One Thought Scares Me, delivered with the force of an Oscar-winning performance. In particular, Dreyfuss assesses the potentially dire consequences of not teaching children the Bill of Rights or Constitution, or the Enlightenment values that underpin them, or the critical thinking skills that he believes are necessary to our sovereignty. Among those potentially dire consequences, he says, is the disappearance from American discourse of civil political disagreement—and even the failure of the American experiment.
Richard Dreyfuss was born in Brooklyn in 1947, lived for a time in Queens, and began his acting career at the Los Angeles Jewish Community Center when he was eight years old. Over the last six decades, he has appeared on stage and television, and on screen in some of the most acclaimed and popular films of all time, including American Graffiti, Close Encounters of the Third Kind, Jaws, Mr. Holland's Opus (Oscar nomination), and The Goodbye Girl, for which he won both the Oscar and Golden Globe for Best Actor. In recent years, he has played such historical figures as Alexander Haig, Dick Cheney, and Bernard Madoff. In his private life, Dreyfuss has undertaken a nationwide initiative to encourage, revive, elevate, and enhance the teaching of civics in American schools. He has also become a spokesperson on the issue of media informing policy, legislation, and public opinion, both speaking and writing in favor of privacy, freedom of speech, democracy, and individual accountability. In 2008, he launched The Dreyfuss Civics Initiative, a non-profit, non-partisan organization aimed at reviving civics in school curricula. This is Dreyfuss' second appearance at Roosevelt House.
Harold Holzer has served since 2015 as the Jonathan F. Fanton Director of the Roosevelt House Public Policy Institute. A prolific author with more than 50 books to his credit, he won the 2015 Gilder Lehrman Prize and a 2008 National Humanities Medal. His most recent book is The Presidents vs. the Press: The Endless Battle Between the White House and the Media, from the Founding Fathers to Fake News. Holzer and Dreyfuss' have performed together in dramatized history programs throughout the country.
Audience
Open to Everyone
Location
47-49 East 65th St.




New York

,

NY

10065

United States

+ Google Map

Entrance on the north side of 65th Street between Park Avenue and Madison Avenue