Student Alert: Email Scam Going Around.
Students, please be on guard for an email scam offering jobs for high pay and little work. Read More.

Events /
Robert Morris: Para-Architectural Projects
Oct 10, 2019 | 1:00 pm
-
Nov 30, 2019 | 6:00 pm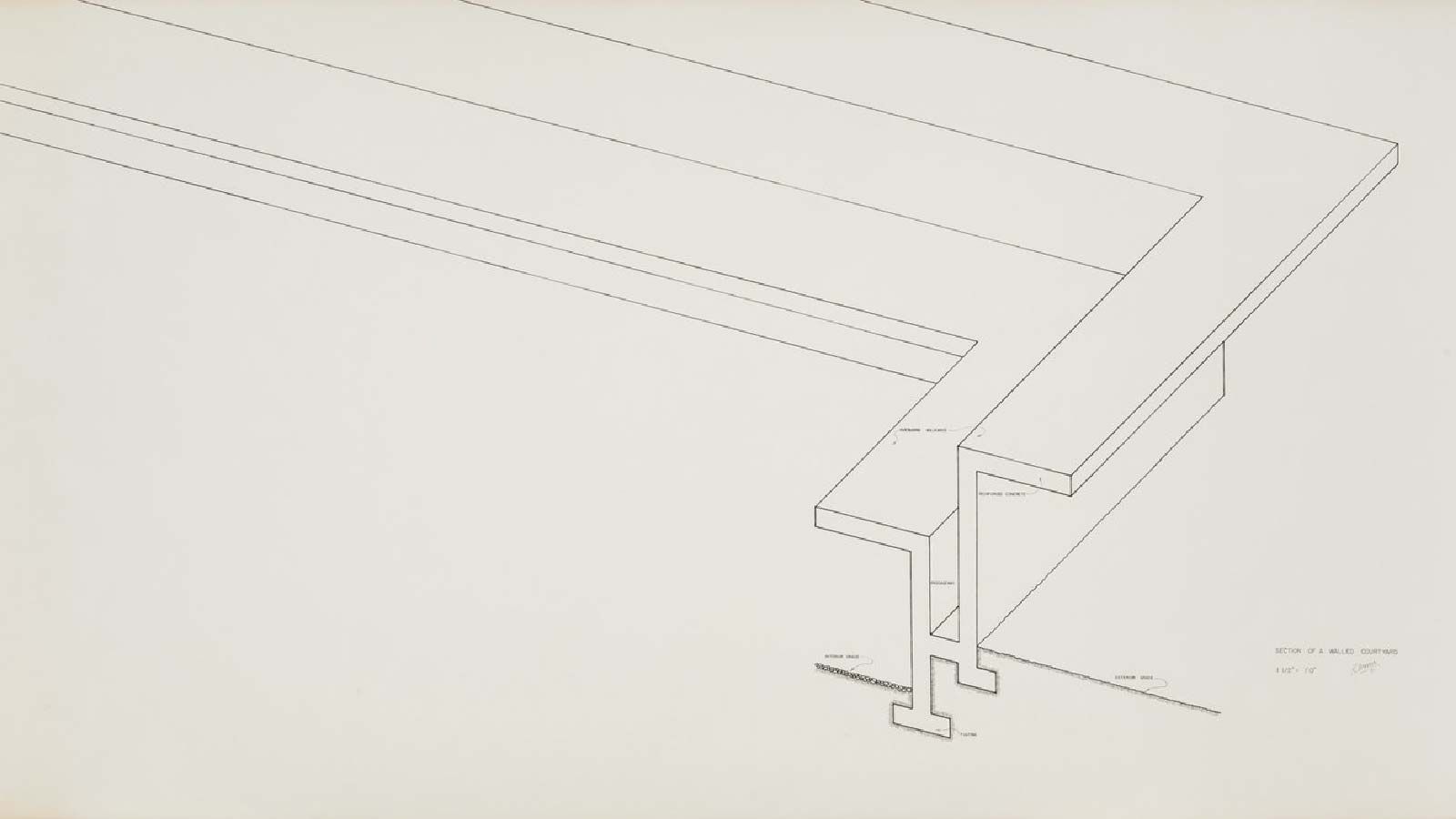 Hunter College Art Galleries are pleased to announce Robert Morris: Para-architectural projects at Hunter's Bertha and Karl Leubsdorf Gallery. Robert Morris, who died in November 2018, was an alumnus of Hunter College and a member of the faculty for over 40 years. Hunter's exhibition focuses on a series of large-scale drawings made by the artist in 1971, many of which were first shown in Morris's infamous Tate Gallery exhibition of the same year. The Tate's catalogue describes that exhibition as "a sequence of structures which, although they resemble in their uncompromised simplicity Morris' earlier sculptures, invite physical participation of the public." The interaction that Morris encouraged, however, ultimately resulted in visitor injuries as well as damage to the structures, leading to the closure of the exhibition only four days after it opened. In 2009, in collaboration with the artist, the Tate Modern reconceived the 1971 exhibition: this reinstallation, Bodyspacemotionthings, included newly designed versions of the participatory structures, but none of the drawings.
The Para-architectural projects —observations, exercise courts, aqueducts, courts, concourse, etc., as the drawings are titled in the 1971 Tate Gallery catalogue, comprise some twenty very large, ink-on-paper drawings that illustrate a fantasy architectural complex. The exhibition at Hunter brings together a selection of these drawings, including a work from Hunter College's own collection, Section of a Walled Courtyard¾on view for the very first time. While Hunter's drawing has not been exhibited previously, several of the other works in this series were included in exhibitions during the mid-to-late 1970s and early 1980s in Europe and the United States. Among these exhibitions is The Drawings of Robert Morris, curated by Thomas Krens at the Williams College Museum of Art in Williamstown, Massachusetts, in 1982.
These drawings also connect to Morris's Observatory, a large earthwork completed in Arnhem, the Netherlands, as part of the exhibition Sonsbeek 71 in 1971. In the show's brochure, Morris posits in a short text titled "Observations on the Observatory," that the "Observatory is different from any art being made today. It has a different social intention and esthetic structure from other art being made at present. I have no term for the work. A kind of 'para-architectural complex' would be close but awkward." He continues that this concept "derives more from Neolithic and Oriental architectural complexes. Enclosures, courts, ways, sightlines, varying grades, etc., assert that the work provides a physical experience for the mobile human body."
The drawings presented in Robert Morris: Para-architectural projects connect to Morris's sustained interest in ancient and primarily Non-Western architectural forms, and to his concerns with presentness as an intimate experience in which physical space and "an ongoing immediate present" are bound. In turn, the exhibition at Hunter offers an entry point to consider what Morris might have meant by the "fantasy complex circles around a secular re-entry to time, place and function."
Robert Morris: Para-architectural projects is made possible by the generous support of Carol and Arthur Goldberg, The Anna-Maria and Stephen Kellen Foundation, the Joan Lazarus Curatorial Fellowship Program, the Leubsdorf Fund, and Castelli Gallery. We also extend a very special thanks to Barbara Castelli for her invaluable assistance with this exhibition.
Opening Reception: Thursday, October 10, 7-9 PM
Gallery Hours: Wednesday–Sunday, 1–6 pm
Audience
Open to Everyone
Location
132 East 68th St




New York

,

NY

10065

United States

+ Google Map

Entrance on the south side of 68th Street between Lexington Avenue and Park Avenue, near Lexington