Events /
The Daughters of Yalta: The Churchills, Roosevelts, and Harrimans - A Story of Love and War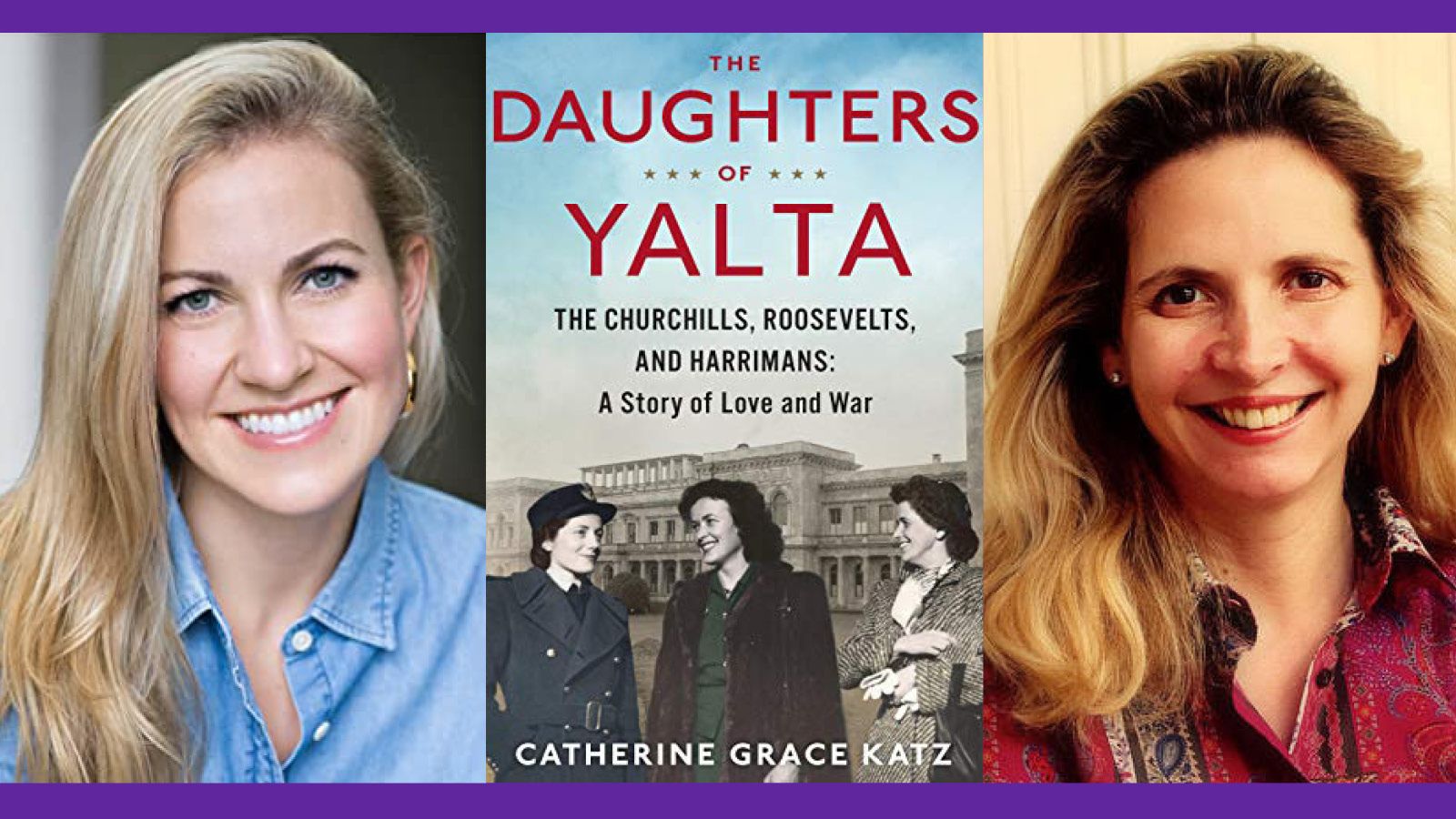 Roosevelt House presents a live Zoom discussion of The Daughters of Yalta: The Churchills, Roosevelts, and Harrimans – A Story of Love and War by Catherine Grace Katz. In this new book, Katz presents for the first time an account of the Yalta Conference of February 1945 through the eyes of the three young women who attended it with their famous and powerful fathers. The author will be in conversation with biographer, historian, and columnist Amanda Foreman.
Meticulously researched and compellingly written, The Daughters of Yalta uncovers the dramatic story of the loyal and politically savvy daughters chosen to accompany their fathers to Yalta: Kathleen Harriman, a champion skier, war correspondent, and daughter of U.S. Ambassador to the Soviet Union W. Averell Harriman; Sarah Churchill, daughter of the British Prime Minister, an actress-turned-RAF officer; and FDR's only daughter, Anna, who arrived at Yalta as keeper of some of her father's most important secrets.
By providing their perspective, Katz delivers a fresh and vital vantage point on the historic Yalta Conference that strained the wartime alliance among Roosevelt, Churchill, and Joseph Stalin—just as allied victory was close at hand.
Bridging the personal and the political, The Daughters of Yalta is a tale of fathers and daughters whose relationships were tested and strengthened by the history they witnessed and the future they helped to create.
As previous Roosevelt House guest Erik Larson put it; "Catherine Grace Katz paints a vivid portrait of one of history's great international summits through the eyes of three young women, each a daughter of a key participant. We get the inside story, and learn the compelling details that bring history to life."
Catherine Grace Katz is an historian with degrees in history from Harvard and Cambridge. She is currently pursuing her JD at Harvard Law School. The Daughters of Yalta is her first book.
Amanda Foreman is a biographer, historian, and Wall Street Journal columnist whose bestselling books include Georgiana, Duchess of Devonshire and A World on Fire: An Epic History of Two Nations Divided. In 2021 Penguin Random House will publish her next book, The World Made by Women.
This event will be held online via Zoom.
Audience
Open to Everyone