Events /
The First 100 Days of the Biden Administration: A Conversation with CUNY's Experts
Apr 29, 2021 | 4:15 pm
-
6:15 pm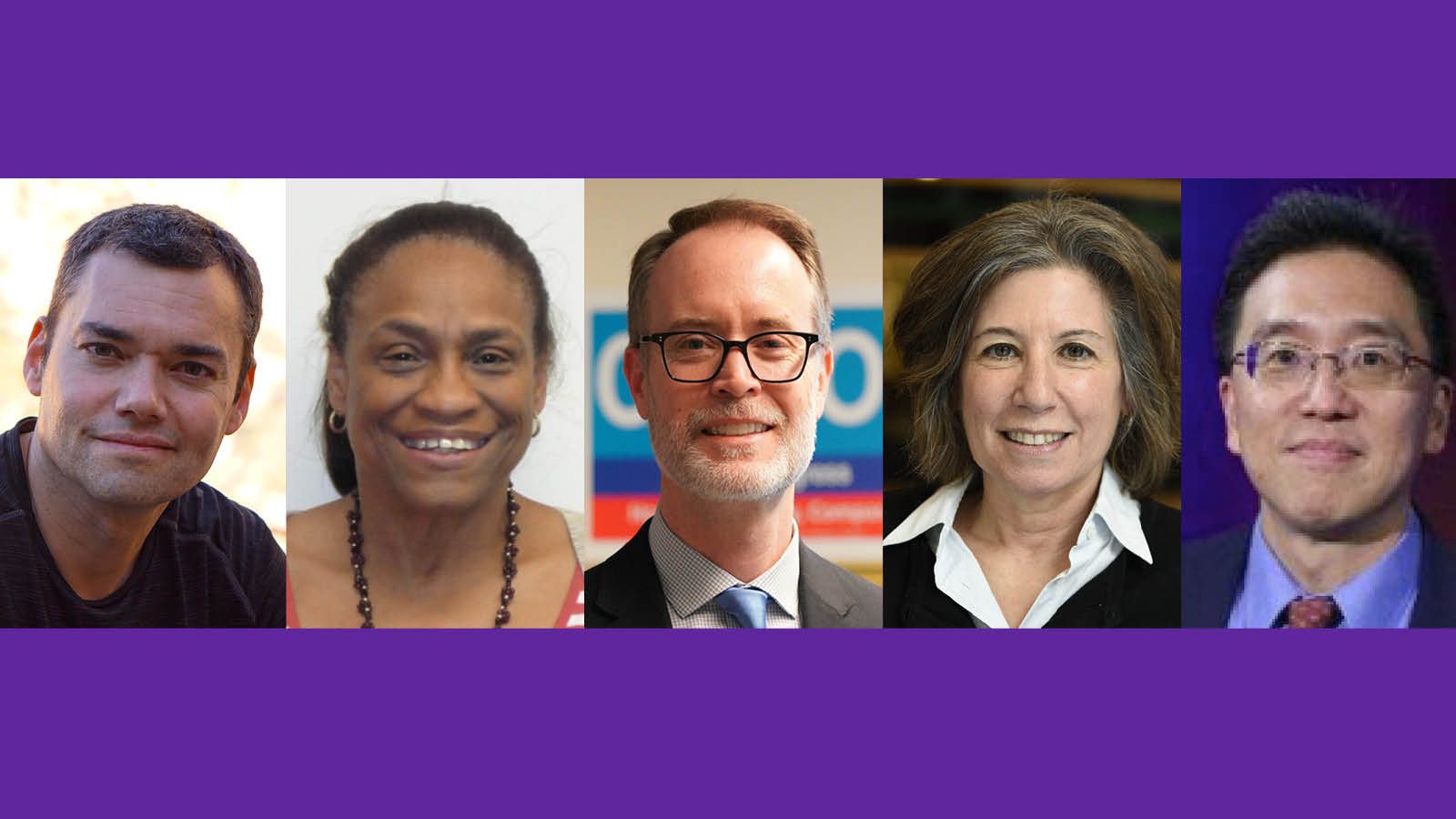 Roosevelt House is pleased to present a live Zoom panel discussion on The First 100 Days of the Biden Administration—featuring expert analysis from CUNY professors of political science. Among the topics they will address are the new administration's handling of Congress, foreign policy issues, and the response to the ongoing Covid-19 pandemic. This program is a co-presentation with the Political Science Departments at Hunter and the CUNY Graduate Center.
Upon his inauguration, President Franklin Roosevelt called on Congress to take urgent action to secure the nation's banking system. In a flurry of legislative activity over the next 100 days, Congress passed and FDR signed numerous New Deal laws to lead the nation back from the Great Depression—setting a standard of immediate action and presidential productivity.
President Biden's earliest days are believed to be among the most important since then. Encompassing a critical period of the pandemic and national mobilization to vaccinate Americans, among numerous other priorities requiring swift action, the Biden administration's 100th day represents a key moment at which to take stock of accomplishments, shortcomings, and outlook for the future.
Participants include:
Charles Tien, moderator, is Professor of Political Science at Hunter College and the CUNY Graduate Center. A Fulbright Scholar, he is the current co-editor of Polity: the Journal of the Northeastern Political Science Studies Association, and has appeared at many Roosevelt House public programs. His research interests are in legislative behavior, race and ethnic politics, voting behavior, and election forecasting.
Peter Beinart is Professor of Journalism at CUNY's Craig Newmark Graduate School of Journalism and a Professor of Political Science at the CUNY Graduate Center. He is also a Contributing Opinion Writer at the New York Times, a CNN Political Commentator, and Editor-at-Large of Jewish Currents. He writes the Beinart Notebook newsletter on Substack.Com and his work has appeared in the Wall Street Journal, Financial Times, the Atlantic, Newsweek, Slate, and Polity. A former editor of The New Republic, his books include The Good Fight, The Icarus Syndrome, and The Crisis of Zionism.
Jacqueline Braveboy-Wagner is Professor of Political Science at the CUNY Graduate Center and in the Colin Powell School of Civic and Global Leadership at City College. She is a specialist in foreign policy, diplomacy, and global development, particularly with respect to small states as well as the nations of the global South in general. She has authored or edited 11 books, including most recently the Historical Dictionary of US-Caribbean Relations, with Clifford Griffin; Diplomatic Strategies of Leading Nations in the Global South; and Small States in Global Affairs: The Foreign Policies of the Caribbean Community. She is currently co-guest editing, with Sebastian Haug and Guenther Maihold, a special issue of Third World Quarterly. Since 2004 she has been a Contributing Editor to the Library of Congress's Latin American Studies Handbook.
David R. Jones is Professor of Political Science at Baruch College and the CUNY Graduate Center. His research on Congress, political parties, and elections has been published in several scholarly journals. He is the author of Political Parties and Policy Gridlock in American Government and co-author of Americans, Congress, and Democratic Responsiveness: Public Evaluations of Congress and Electoral Consequences. He has regularly served as an exit poll analyst for CBS News and the New York Times.
Leslie McCall is the Associate Director of the Stone Center on Socio-Economic Inequality at the CUNY Graduate Center, where she is also Presidential Professor of Sociology and Political Science. She studies public opinion about inequality, opportunity, and related economic and policy issues, as well as trends in earnings and family income inequality, and patterns of intersectional inequality. She is the author of The Undeserving Rich: American Beliefs about Inequality, Opportunity, and Redistribution and Complex Inequality: Gender, Class, and Race in the New Economy.
This Event Will Be Held Online via Zoom
Audience
Open to Everyone