Events /
The Impact of COVID-19 on Restaurants
Nov 17, 2020 | 9:30 am
-
11:00 am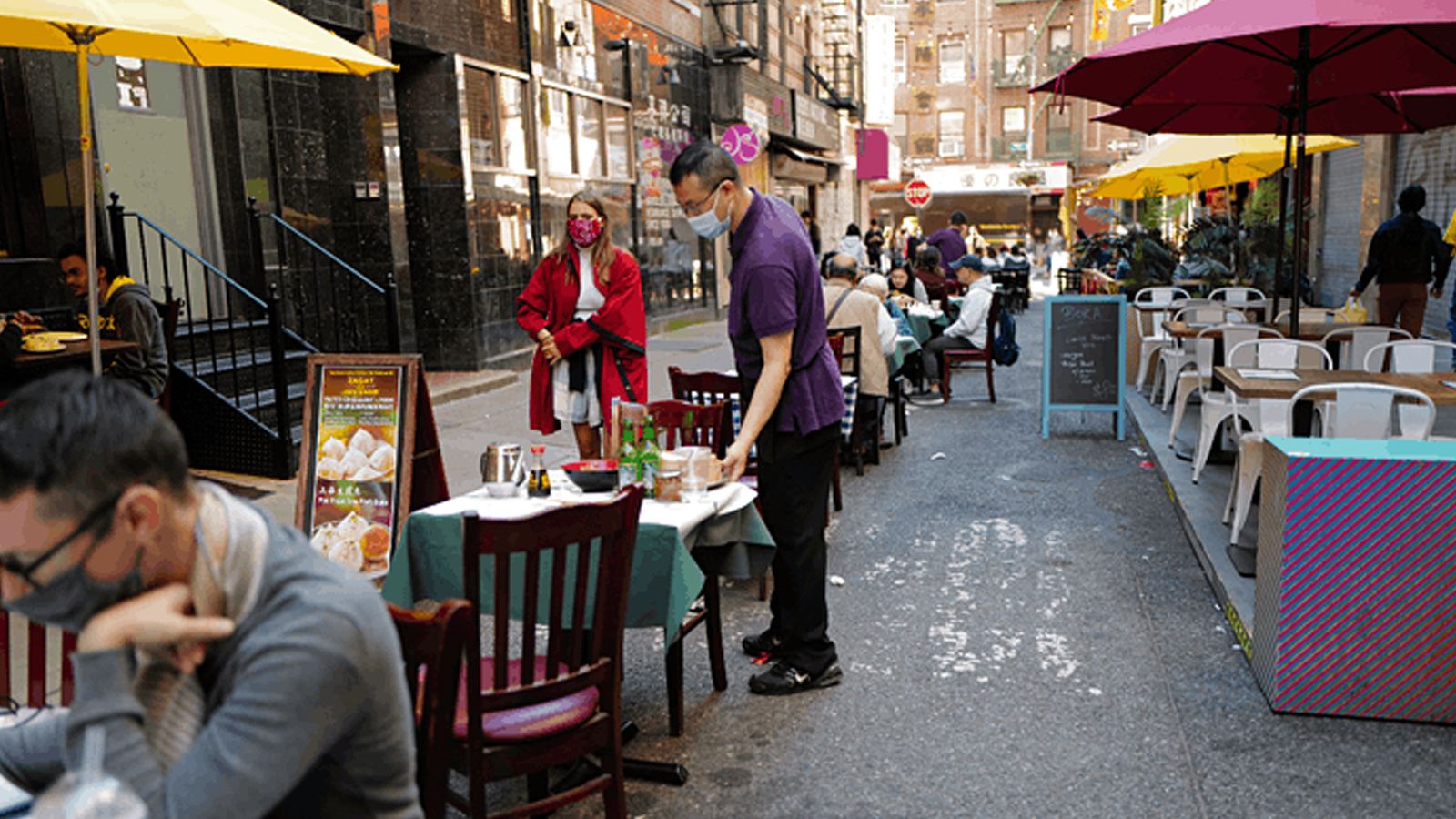 The restaurant industry employs 15.6 million people in the United States. Before COVID-19 restaurants were often overlooked as an integral part of the food system. When COVID-19 hit the United States hundreds of thousands of restaurants were forced to close their doors leaving restaurant workers and owners without incomes. Some restaurants closed their doors permanently but others pivoted and came up with innovative solutions to continue to serve food through COVID. The restaurant industry has been decimated. It's estimated that around 100,000 or 1 in 6 restaurants have closed permanently or long-term. But with talk of a vaccine on the forefront many are reimagining a world post-COVID. What will restaurants look like when we return to "normal"?
In three 30 minute panels we will discuss how COVID-19 has impacted the restaurant industry and what can be done to save restaurants.
Panel 1: What Is the Role of Restaurants in the Food System?
Camilla Marcus, Founder, Independent Restaurant Coalition and Co-founder of the Relief Opportunities for All Restaurants
Naama Tamir, Co-owner of Lighthouse and Lighthouse Outpost
Panel 2: The Pivot. Working Through COVID-19.
JJ Johnson, Owner, FIELDTRIP
Tom Colicchio, Founder, Crafted Hospitality
Panel 3: What's Next for Restaurants Post-COVID?
Andrew Rigie, Executive Director, NYC Hospitality Alliance
Salil Metah, Chef and Owner, Laut Singapura Restaurant
Moderated by:
Danielle Nierenberg, MS, President and Co-Founder, Food Tank
Charles Platkin, PhD, JD, MPH, Executive Director, Hunter College NYC Food Policy Center
This event will be conducted online via Streamyard live, please register to attend.
Audience
Open to Everyone