East Building Closure Update for Thursday, Dec. 7. All classes taking place in the East Building of the Main Campus have resumed. The Library is open. Offices on floors 13 through 17 will remain CLOSED to staff. Those stationed on these floors should work remotely. Offices on floors 3 through 12 will be OPEN. Those stationed on these floors can return to the office.

Events /
The New Generation of Lesbian Bars: A Stonewall Legacy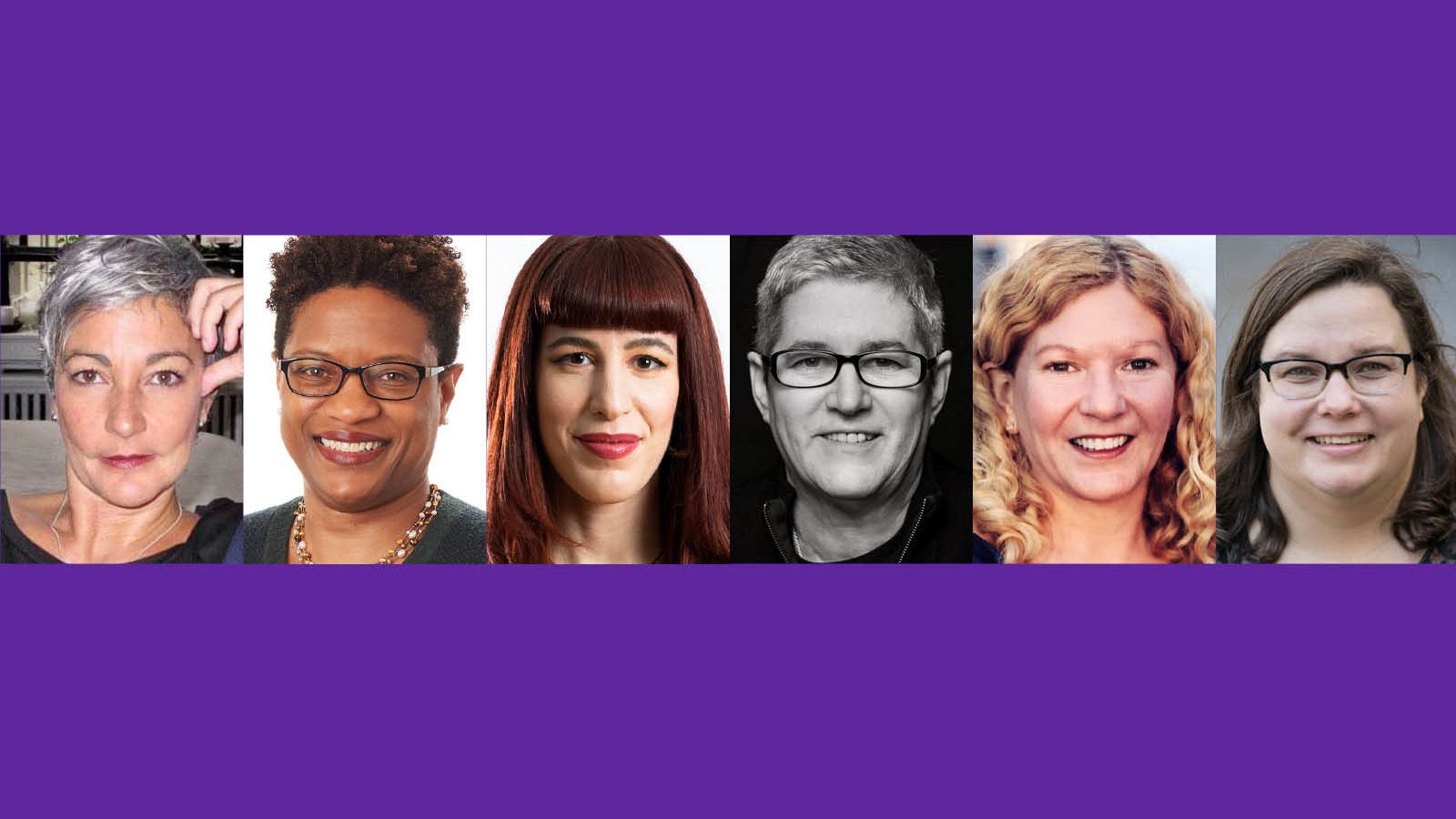 For the past three decades, the number of lesbian bars in the United States has seen a steady decline—from an estimated 200 at their peak in the 1980s to a low point in 2020 of less than 20 across the country, according to an NBC Newsreport. Since then, according to a more recent NBC News review from August 2023, a dozen new bars have opened, bringing the total number of venues geared toward queer women to 35—signaling "a measured revitalization" and bringing legitimate hope for an ongoing resurgence. Per that same review, bar owners and patrons are attributing the uptick to the rising need for queer and transgender-inclusive spaces amidst a flurry of anti-LGBTQ legislative attacks as well as an evolution towards messaging that is more inclusive of the full spectrum of the LGBTQ community within sapphic spaces. Also credited with generating this momentum is the fundraising campaign and documentary film Lesbian Bar Project, which features bars that are also included in the seven-minute NBC Out documentary with which the program will begin.
This event—a screening followed by panel discussion—will bring together leading advocates, bar owners, and community members to discuss efforts to counter the downward trend as well as the significance and evolution, from Stonewall to today, of the lesbian bar as a vital LGBTQ community space.
Panelists:
Wanda Acosta (she/her) is a stalwart icon in lesbian nightlife in downtown New York. She has been creating and producing events in New York City for 30 years. She was an owner of WonderBar, Starlight, and Clubhouse in Manhattan's East Village. She also hosted and curated lesbian events at Bar d'O, The Box, Angels and Kings, BLVD, Liquids, NYC, Clit Club, and recently at The Ace Hotel, The Jane Hotel, and Hotel Hugo. She has worked with a diverse range of clients and media, including The New Festival (New York Gay & Lesbian Film Festival), Mix NYC (New York Gay & Lesbian Experimental Film/Video Festival), Showtime's The L-Word, Miramax Films, Tribeca Film Festival, Twist/Columbia Records, fashion/art magazine Visionaire, and non-profit organizations such as GLAAD, Empire State Pride Agenda, Astraea Foundation, Hetrick-Martin Institute and The Center. Most recently, she was awarded the Community Advocacy Award from The Leslie Lohman Museum of Art. She is currently the creator, producer, and co-editor of the podcast Sundays at Café Tabac, which focuses on queer lives and queer coming out stories.
Angela E.L. Barnes (she/her) is the co-owner of Nobody's Darling, a woman-owned, women-centered cocktail bar in the Andersonville neighborhood of Chicago. In 2021, Nobody's Darling was a James Beard Award finalist. She lives on the south side of Chicago with her wife and many cats. She is a corporate attorney by day with expertise in advising corporations in highly regulated industries, including insurance, technology, construction, engineering, and real estate. But her main passion is helping others. Angela stands at the intersection of race, gender, and sexual orientation to help guide the strategic thinking and direction of the nonprofit organizations for which she has had the privilege of serving as a board director, including Center on Halsted, Chicago Coalition for the Homeless, GLAAD Chicago Leadership Council, and SGA Youth & Family Services. She co-founded SHE100, a philanthropic giving circle of lesbian and queer women supporting organizations throughout Chicago. In 2020, she was appointed to the Racial Justice Diversity Committee for the Northern District of Illinois. Angela holds a Juris Doctor from Columbia University and Bachelor of Arts from Wellesley College. She is also a member of the Society of Corporate Compliance and Ethics.
Alex Berg (she/her) is an on-air host, creative director, and multimedia journalist who recently wrote a feature about new lesbian and queer women owned bars for NBC OUT. Over the course of her career, Alex has served as a morning show host, interviewing presidential candidates and Oscar-winners alike, has directed short documentaries about LGBTQ+ people and social issues, and has produced and anchored content about pop culture and trending topics. Alex recently served as a director and producer of the documentary series Authentic Voices of Pride for LGBTQ Nation and as the host of Lambda Legal's inaugural podcast, Making the Case. Alex's work has received Anthem, Shorty, and Muse awards, was nominated for GLAAD Media Awards, and screened by NewFest. Alex has also been recognized as an honoree in the Webby's News & Politics category.
Kathy Jack (she/her) is the Director of Operations for Caven Enterprises, Inc., which owns Sue Ellen's (the oldest lesbian bar in Texas) along with many other Gay Bars. Kathy has lived in Dallas for over six decades, where she works as the manager of Sue Ellen's. Kathy has been a leader in the LGBTQIA+ community for over 40 years. She has spent much of her life managing Lesbian bars in Dallas and owned her own restaurant and bar with her wife of 27 years from 2008-2012. Her life has been dedicated to inclusivity and equality. She feels passionate about inviting everyone to the conversation. She is proud to have been named the first Inclusion Ambassador to the LGBTQIA+ community for the Dallas Mavericks in 2018. 
Stacy Lentz (she/her) is an LGBTQ+ activist, speaker, and Co-Owner of the Stonewall Inn, which became the birthplace of the modern gay rights movement after the Stonewall Riots in 1969.  In 2006, the Stonewall Inn was closed, and Lentz was part of a team of investors who saved the iconic landmark. Stonewall was named a National Monument in 2016, making it the first LGBTQ+ national monument in US history. Lentz has also helped organize hundreds of fundraisers for grassroots activists and organizations. In addition, Lentz also helped organize the March for Marriage rally uniting over 80 LGBTQ+ organizations and thousands of people to call for the repeal of DOMA in 2013. She was also a featured rally speaker on the Supreme Court steps calling on the courts to rule in favor of LGBTQ+ workplace protections. She is also a TEDx speaker and has appeared on CNN, Fox News, MSNBC, ABC, CBS, NBC, and various other news outlets discussing gay rights and issues affecting the LGBTQ+ community. She has also talked about equality at live events all over the globe, including London Pride, Stockholm Pride, Amsterdam Pride, Berlin Pride, and Out and Equal.
Erin Mayo-Adam (she/her), moderator, is the Director of the LGBTQ Policy Center at Roosevelt House, an assistant professor in the Political Science Department, and a member of the Roosevelt House Public Policy Faculty and Curriculum Committee. She is the author of Queer Alliances: How Power Shapes Political Movement Formation and has published in numerous academic outlets, including the Law & Society Review, Law & Social Inquiry, and the Oxford Encyclopedia of LGBT Politics and Policy. Her research is situated in the fields of American politics, law and society, and political theory and bridges scholarship on social movements, interest groups and public policy, intersectionality, gender and sexuality, and migration and labor politics.
This event is co-sponsored by the CUNY LGBTQ Advisory Council and it is made possible by the generous support of the New York City Council and the CUNY LGBTQ Consortium.
Audience
Open to Everyone
Location
47-49 East 65th St.




New York

,

NY

10065

United States

+ Google Map

Entrance on the north side of 65th Street between Park Avenue and Madison Avenue