Events /
The Rise of Anti-Trans Policy in 2022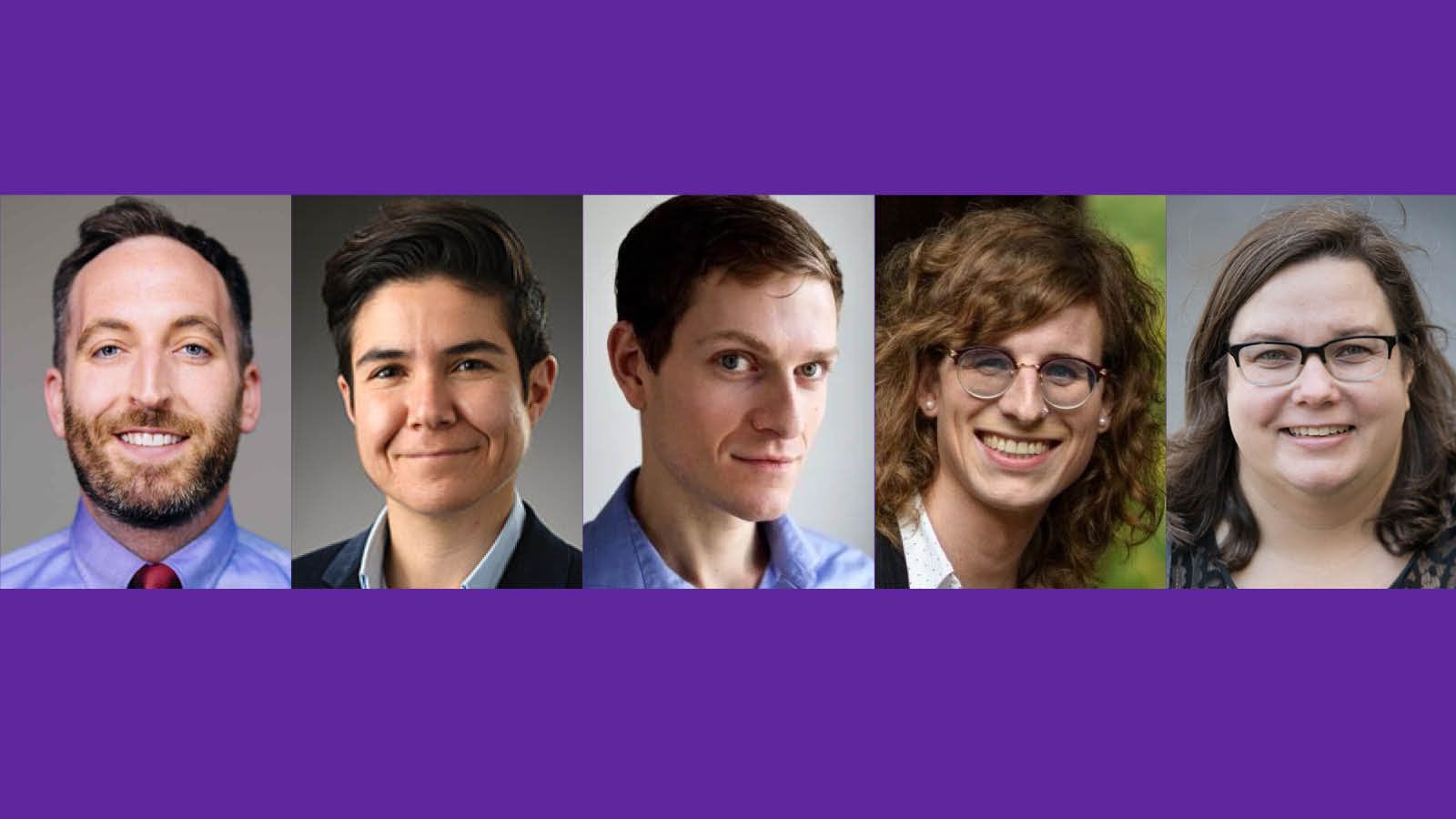 Transgender Americans are currently facing one of the most anti-trans legislative years in US history. According to the Human Rights Campaign's State Equality Index scorecard, 2021 saw 147 anti-trans legislative proposals; and this year, according to USA Today, at least 280 proposals aimed at the LGBTQI+ community have emerged in statehouses across the country—with a focus on limiting gender-affirming care and access to sports for trans youth. Among these proposals are the executive action in Texas ordering the Department of Family and Protective Services to investigate parents whose children use medically accepted gender-affirming care, and Florida's Parental Rights in Education bill (dubbed the "Don't Say Gay" bill by its critics), which significantly limits conversations about gender identity and sexual orientation in K-12 schools.
Bringing together leading advocates, policymakers, and academics, this event will closely consider the history behind this moment, as well as recent attempts in policymaking and advocacy to protect LGBTQI+ human rights in impacted communities—at the global, national, and local level.
Panelists:
Erin Mayo-Adam (she/her), moderator, is the Director of the LGBTQ Policy Center at Roosevelt House, an assistant professor in the Political Science Department, and a member of the Roosevelt House Public Policy Faculty and Curriculum Committee. She is the author of Queer Alliances: How Power Shapes Political Movement Formation and has published in numerous academic outlets, including the Law & Society Review, Law & Social Inquiry, and the Oxford Encyclopedia of LGBT Politics and Policy. Her research is situated in the fields of American politics, law and society, and political theory and bridges scholarship on social movements, interest groups and public policy, intersectionality, gender and sexuality, and migration and labor politics.
Bobby Hodgson (he/him) is a supervising attorney at the New York Civil Liberties Union, where he works on statewide civil rights and civil liberties impact litigation. This includes a settlement agreement in 2020 that created a groundbreaking model policy addressing housing placement, safety, access to medical care, name and pronouns use, search procedures, and grooming standards for transgender people in Steuben County, NY. Bobby first joined the NYCLU in 2013 as a Skadden Fellow litigating and advocating on behalf of LGBTQ students, and he has worked extensively on advocacy related to LGBTQ rights. Other ongoing work includes litigation focused on immigrants' rights, police misconduct, and transparency. Prior to working at the NYCLU, he was a law clerk to Judge David O. Carter of the United States District Court for the Central District of California. He holds a B.A. from Harvard College and a J.D. from Harvard Law School.
Zein Murib (they/them) is an assistant professor of Political Science and co-director of the Women, Gender, and Sexuality Studies program at Fordham University. Zein's research and teaching interests are located at the intersection of scholarship on gender and sexuality, interest groups and social movements, and marginalized political identities in US politics. Zein's research has been published in numerous academic journals, including Signs; Transgender Studies Quarterly; Politics, Groups, and Identities; Politics & Gender; and New Political Science. Their current book project, Brokering Identity, explores the brokering of the lesbian, gay, bisexual, and transgender interest group coalition between 1968 and 2004. Zein is also a frequent contributor to The Washington Post, including two recent articles that explain the history behind the rise of anti-trans policy in the United States.
Ryan Thoreson (he/him) is a researcher in the LGBT rights program at Human Rights Watch. In his role there, Ryan has researched and written about the recent threats to transgender children and their families in Texas, prohibitions against allowing transgender girls to play sports with other girls, and Florida's "Don't Say Gay" bill—in addition to the many other anti-LGBTQI+ policies that have recently passed or are being considered across the country. Previously, Ryan clerked for the Honorable Scott M. Matheson of the United States Court of Appeals for the Tenth Circuit and was a research fellow at OutRight Action International. He is the author of Transnational LGBT Activism: Working for Sexual Rights Worldwide. He holds a bachelor's degree in government and studies of women, gender, and sexuality from Harvard University, a degree from Yale Law School, and a Doctorate in Anthropology from the University of Oxford, where he studied as a Rhodes Scholar.
Joanna Wuest (she/her) is an incoming Assistant Professor of Politics at Mount Holyoke College and a Fund for Reunion-Cotsen Postdoctoral Fellow in LGBT Studies in the Princeton University Society of Fellows in the Liberal Arts. Her research focuses on identity, political economy, and American Constitutionalism. Her work on the American LGBTQI+ Movement has appeared or is forthcoming in Perspectives on Politics, Polity, Politics & Gender, Law & Social Inquiry, GLQ: A Journal of Lesbian and Gay Studies, ​nonsite, the Law and Political Economy Project blog, and in various edited volumes. Her writing has also been published in the Nation, Boston Review, the Philadelphia Inquirer, Dissent, Psyche, the Los Angeles Review of Books' Philosophical Salon, and Jacobin​. Her forthcoming book, Born This Way: Science, Citizenship, and Inequality in the American LGBTQ+ Movement, is at once a celebratory and cautionary tale—delineating a minority rights movement's impressive victories, its powerful and persuasive allies, and the inherent limitations of identity-based social movements and bio-political citizenship claims in the face of resurgent right-wing assaults.
This event is co-sponsored by the CUNY LGBTQ Advisory Council and made possible through the generous support of the New York City Council
This event will be held in person at Roosevelt House and online via Zoom.
Proof of full COVID-19 vaccination will be required for all who attend, and masks must be worn at all times in Roosevelt House.
Audience
Open to Everyone
Location
47-49 East 65th St.




New York

,

NY

10065

United States

+ Google Map

Entrance on the north side of 65th Street between Park Avenue and Madison Avenue