What We Need to Know About the Asian American Experience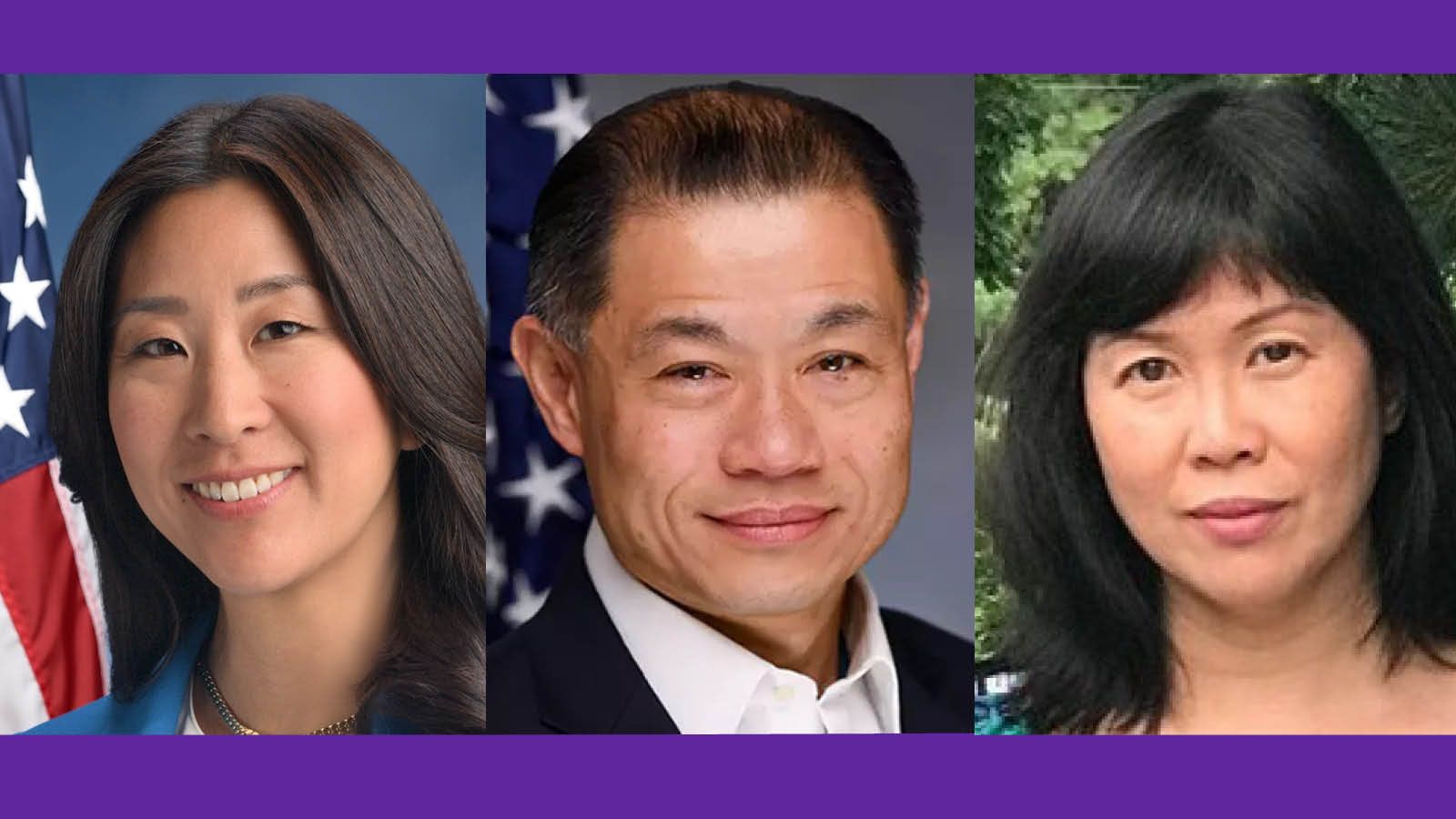 As Asian American and Pacific Islander Heritage Month comes to an end, please join us for a discussion with leading policymakers and educators about the importance of a newly introduced bill that calls for the inclusion of AAPI history in New York State's public school curriculum. The conversation will also consider a new social studies curriculum and resource guide from the New York City Department of Education called "Hidden Voices: Asian American and Pacific Islanders in the United States." Scheduled to be implemented in schools by the end of June, it explores the significance of key Asian American and Pacific Islander figures from the past and present. In addition, the "Hidden Voices" guide offers pedagogical essays to help teachers facilitate inclusive learning experiences that validate the diverse perspectives and contributions of underrepresented individuals and groups.
Panelists directly involved in this urgent initiative will discuss why teaching Asian American and Pacific Islander history is not only a crucial means of opposing anti-Asian hate and discrimination, but fundamental to the telling of the full American story.
Participants include: New York State Senator John Liu and New York State Assemblymember Grace Lee, who together introduced the bill mandating the teaching of AAPI history, and Director of the Asian American Studies Center and Program at Hunter College Vivian Louie.
Hon. Grace Lee is the first Korean American woman elected to New York State government and an Assemblymember representing District 65, which includes Chinatown, the Financial District, Battery Park City, and the Lower East Side. A prominent voice against anti-Asian hate in New York City, she is also a community organizer, small-business owner, mother to three children, and first-generation American. Her work to address local issues includes co-founding Children First, a coalition demanding the safe cleanup of a mercury brownfield at the seaport and empowering deaf tenants living in poor conditions to stand up to their buildings' management.
Hon. John C. Liu is a New York State Senator representing a broad area of northeast Queens. He is chair of the Senate's Committee on New York City Education and also serves on the committees of Education, Finance, Higher Education, Judiciary, and Rules and Transportation. He was Comptroller of the City of New York from 2010 to 2013 and a New York City Councilmember from 2002 to 2009. In 2013, Liu was a candidate for Mayor of New York City. Currently, he teaches municipal finance and public policy in Masters programs at the City University of New York and Columbia University.
Dr. Vivian Louie is Professor of Urban Policy and Planning and Director of the Asian American Studies Center and Program at Hunter College. Her research focuses on American identity, civic participation, and civic education at the intersection of race, ethnicity, immigration, social class, and gender. She also writes about the factors that shape educational and workplace success among immigrants and their children. Her books include: Compelled to Excel: Immigration, Education and Opportunity Among Chinese Americans; Keeping the Immigrant Bargain: The Costs and Rewards of Success in America; and Writing Immigration: Scholars and Journalists in Dialogue, which she co-edited.
Audience
Open to Everyone
Location
47-49 East 65th St.




New York

,

NY

10065

United States

+ Google Map

Entrance on the north side of 65th Street between Park Avenue and Madison Avenue