Events /
Young Lawyers Series: Cocktails & Commentary--Prohibition, Whiskey Wars, & Modern Moonshine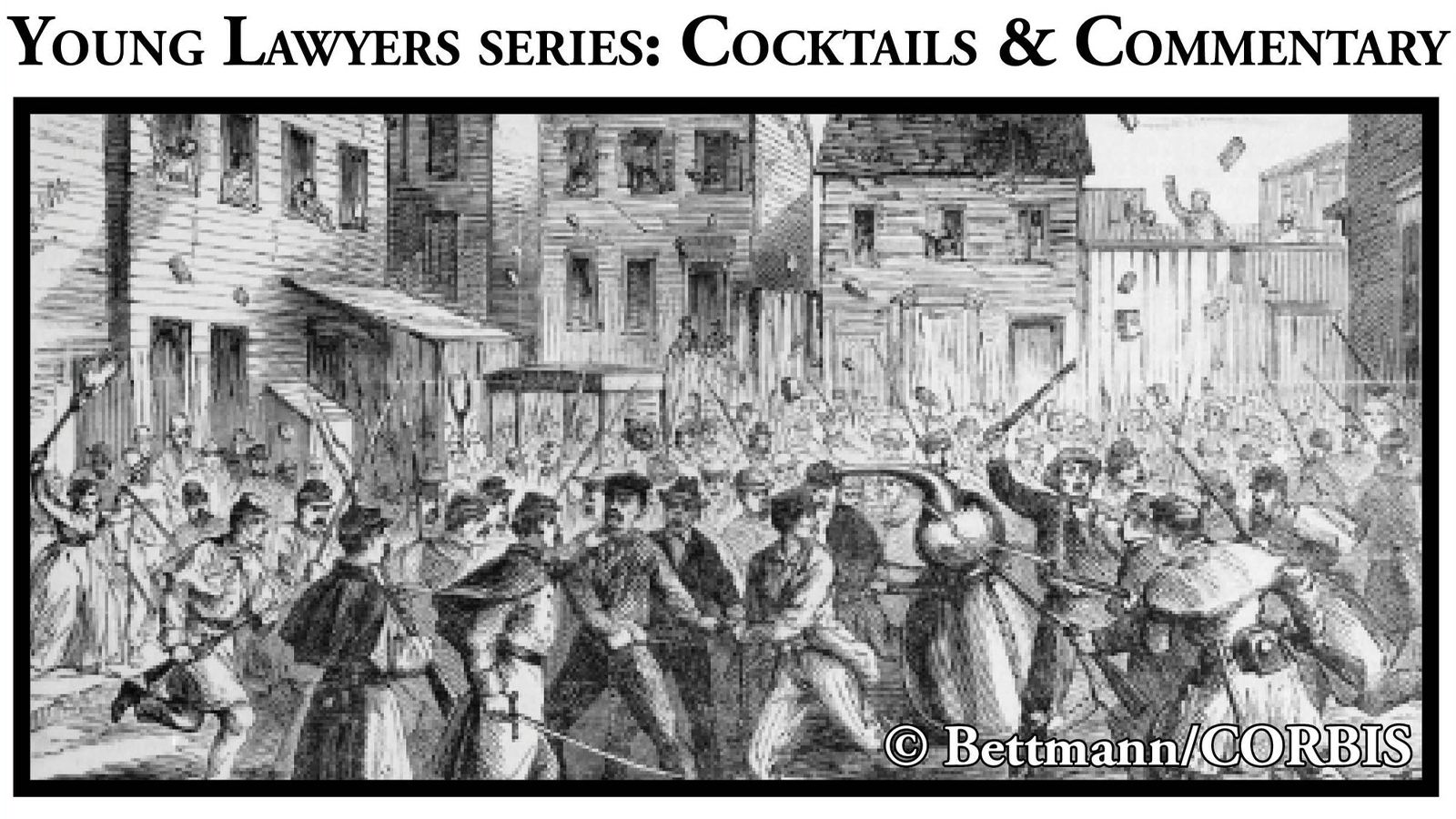 Please join us on June 24th as Roosevelt House welcomes urban historian Rebecca Dalzell and Ryan Ciuchta, head blender of Kings County Distillery, for a novel and far-ranging discussion on the role of the law during Brooklyn's secret Whiskey Wars, Prohibition, and New York's now-resurgent distillery industry. Hon. Albert M. Rosenblatt, former NYS Court of Appeals Associate Judge and President Emeritus of the Historical Society of the New York Courts, will make introductions and showcase Franklin Delano Roosevelt's role in Prohibition.
When FDR ran for President in 1932, Prohibition was a major issue. The 18th Amendment, put into effect in 1920, was a failed social experiment. Illegal alcohol production and distribution had driven the growth of organized crime and violence. FDR was a moderate social drinker and during a campaign speech he called for repeal, noting the severe damage to health, civic life, and social order caused by the illegal alcohol industry. A few weeks after his inauguration, he signed the Beer-Wine Revenue Act on March 22, 1933. It legalized the sale of wine and beer and created a federal tax on sales. By the end of 1933, the 21st Amendment had been ratified by 36 states to repeal the 18thAmendment while allowing states to regulate sales and distribution of alcoholic drinks. President Roosevelt urged Americans to drink responsibly in his Proclamation announcing the repeal.
This event is co-sponsored by Historical Society of the New York Courts, whose mission is to preserve, protect and promote the legal history of New York.
Audience
Open to Everyone
Location
47-49 East 65th St.




New York

,

NY

10065

United States

+ Google Map

Entrance on the north side of 65th Street between Park Avenue and Madison Avenue