Events /
Zachary Shirkey - American Dove: U.S. Foreign Policy and the Failure of Force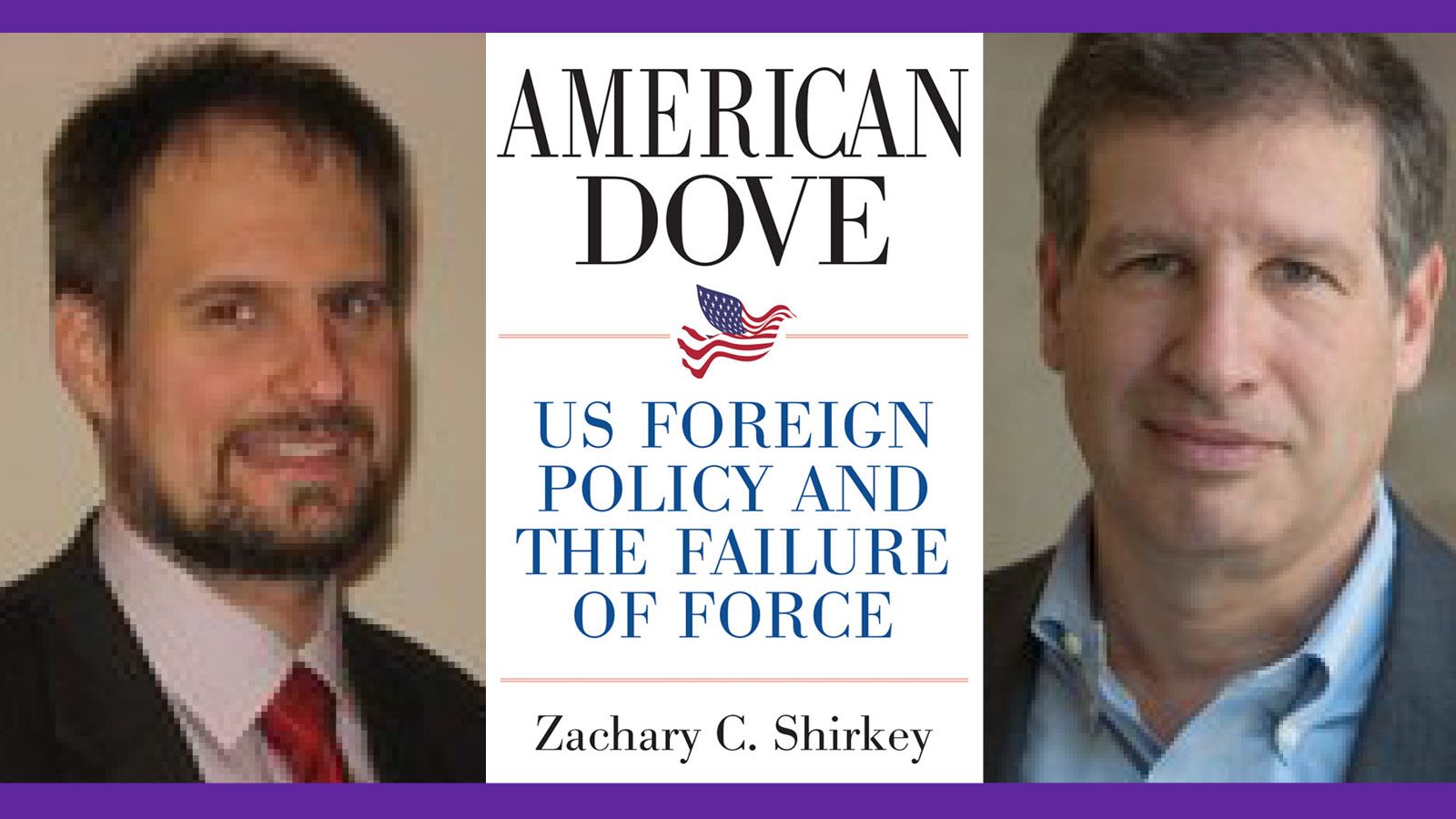 Roosevelt House presents a live Zoom discussion of American Dove: U.S. Foreign Policy and the Failure of Force by Zachary Shirkey. In this riveting new book, Shirkey argues that the United States is overly reliant on the use of active force and should instead adopt a more peaceful foreign policy—one that brings with it a greater likelihood of the achievement of international goals. The author will be in conversation with the editor of Foreign Affairs, Gideon Rose.
Expansively researched and eloquently written, American Dove asserts the need for an energetic foreign policy that emphasizes passive uses of force, such as deterrence, and nonmilitary tools including economic statecraft and international law. Also highlighted is the need, on the part of "doves," to frame their arguments in terms of strategy rather than in terms of costs—in order to show that dovish policies are consistent with national honor and a broad range of American values.
American Dove doesn't just offer a framework for U.S. strategy abroad; it also provides a vision of how the American public might be convinced to adopt and support it.
Zachary Shirkey is the Chair of the Hunter College Department of Political Science. His research has been published in the Journal of Peace Research, the International Studies Review, and the Journal of Theoretical Politics. His books include Uncertainty, Threat, and International Security: Implications for Southeast Asia, with Ivan Savic; and Joining the Fray: Military Intervention in Civil Wars.
Gideon Rose is the Editor of Foreign Affairs and a member of the Council on Foreign Relations.  During the Clinton Administration, Rose served as Associate Director for Near East and South Asian Affairs on the staff of the National Security Council. He is the author ofHow Wars End: Why We Always Fight the Last Battle.
This event will be held online via Zoom.
Audience
Open to Everyone