Get the Book
How to Get Your Copy of "Sister Outsider"
The Hunter Community Read for Fall 2020 is Sister Outsider: Essays and Speeches, by Audre Lorde. You can read the book online or download it through the Hunter College Libraries' Black Thought and Culture database.
Just follow these steps:
1) You will need your Net ID and password to download the book (Step 7). If you don't know your NetID, or forgot your password, go to NetID Central and click on the appropriate link.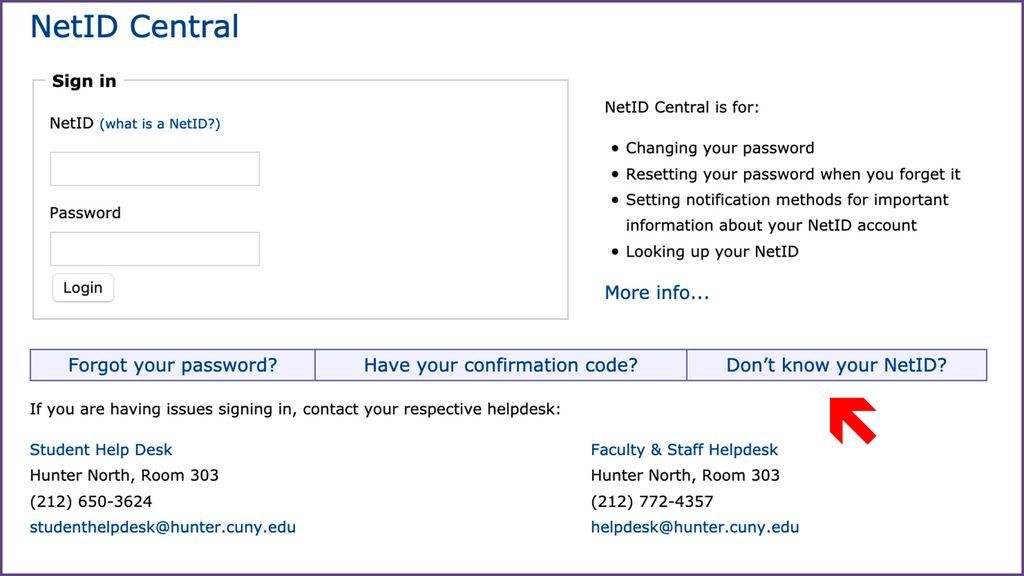 2) Go to the Hunter Libraries. The page will open in a new tab or window.
3) Type "Sister Outsider" into the OneSearch box in the middle of the page.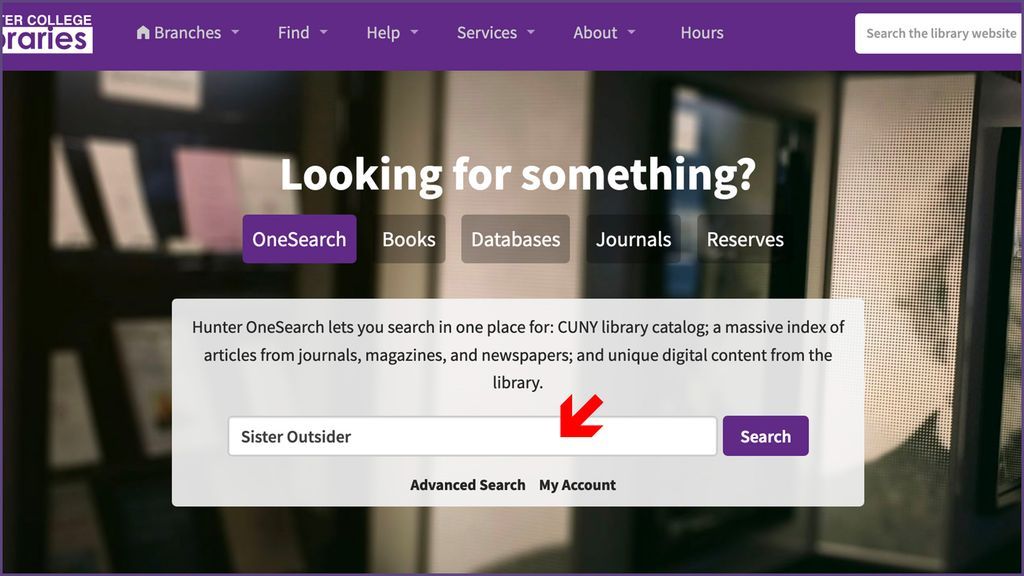 4) The book should be the first result on the list. Click "See all versions."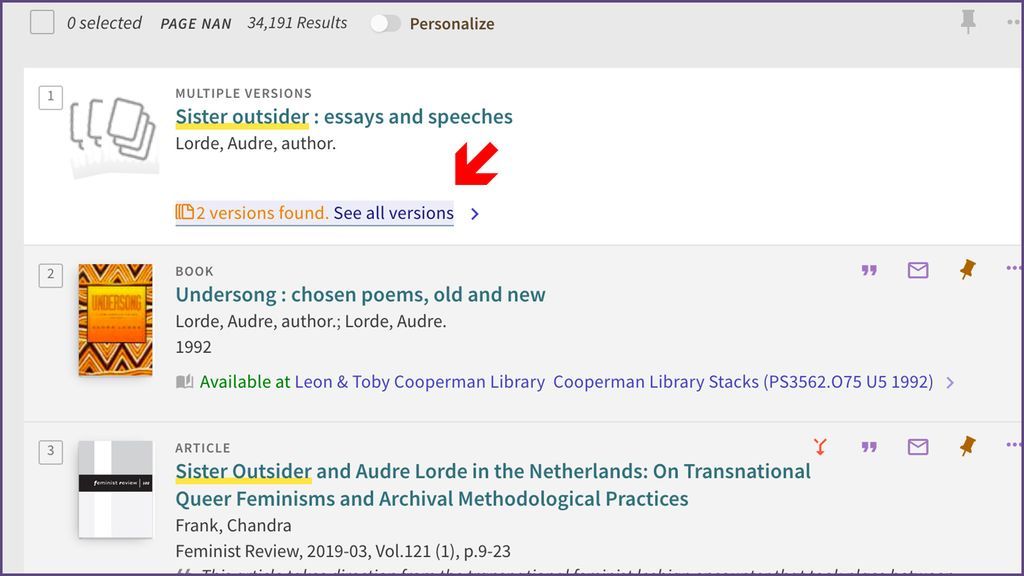 5) You will see two entries for the book. Click the "Available Online" link.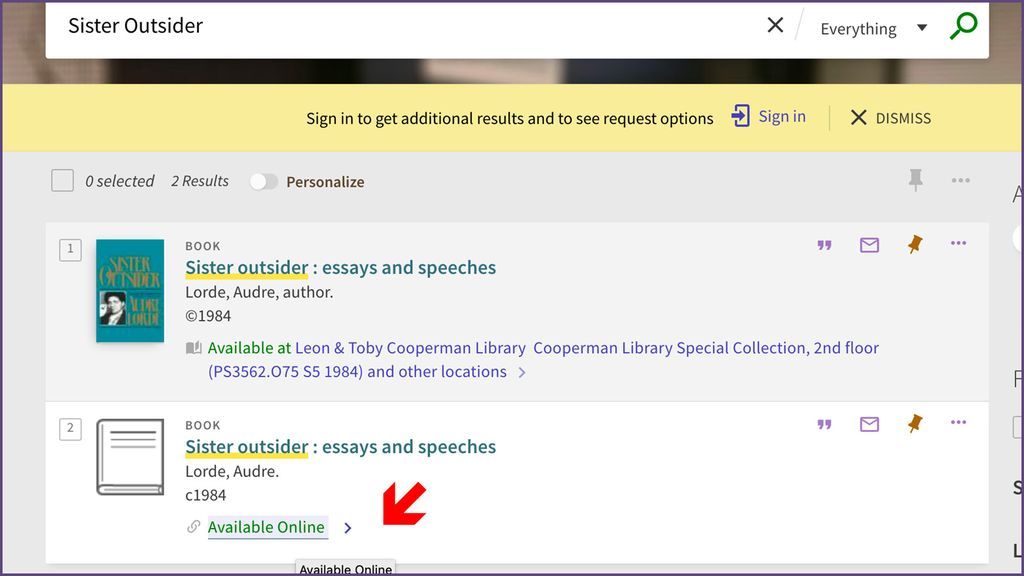 6)  Go to the "View Online" section. Click on "Black Thought and Culture"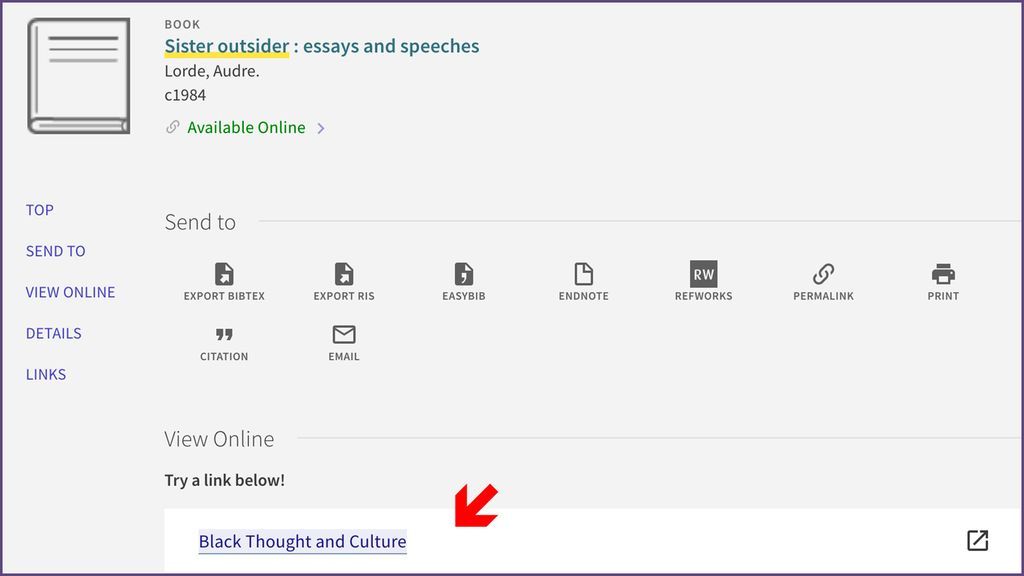 7) Enter your Hunter NetID and password when prompted.
8) Read the book! You can navigate the text using the menu on the right side of the screen. Read it online or download a PDF to your own device. To download a PDF, click on the Print icon, and choose "Save as a PDF" in the Print Destination options.