Hunter College announced the appointment of more than 30 new faculty members to start the academic school year, a group marked by remarkable scholarship and expertise, as well as diversity in backgrounds and interests. The appointments mark additions to Hunter in the Schools of Arts & Sciences, Education, Health Professions, Nursing, and Social Work.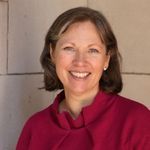 Rhonda Bondie is the director of the Hunter College Learning Lab and the Pesky Associate Professor of Special Education. Beginning her teaching career as an artist-in-residence, Bondie spent more than 20 years in urban public schools as a special and general educator. She has worked with teachers around the world on inclusive teaching strategies, having co-authored a book, "Differentiated Instruction Made Practical," that has been used in more than 30 countries. Recently she received a three-year Library of Congress grant to develop a primary-sources curriculum on "Teaching Language and Literacy as an Act of Resistance." Her research examines how educators can use new technologies to practice inclusive teaching and differentiated instruction throughout their careers. Bondie also is developing a "consequence-free" virtual classroom, "Teaching with Grace," that enables teachers to receive instant visual feedback as they practice listening for student learning differences and using evidence-based teaching strategies. 
Bondie comes to Hunter from the Harvard Graduate School of Education, where she developed technology that helps teachers foster early literacy. Her digital and paper-based board game, "Agility," cultivates the critical thinking and problem-solving skills of co-teachers and teacher teams. Bondie brings these accomplishments to the Hunter College Learning Lab, where she will study the effect of year-long novice teacher tutoring of students with learning disabilities. Bondie has published in journals including Educational Psychologist; Review of Research in Education; and Technology, Mind, and Behavior.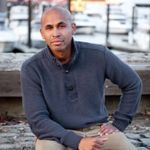 Alhaji Conteh taught Africana Studies for three years at the University of Connecticut before coming to Hunter College, where he is a doctoral lecturer in the Department of Africana, Puerto Rican, and Latino Studies. Conteh gained his doctorate at Howard University in Washington, D.C., in 2016, with a dissertation titled, "Forging a New Africa: Black Internationalism and the Council on African Affairs, 1937-1955."
A native of San Jose, Calif., Conteh attended San Diego State University, where he majored in Africana Studies. He also earned a master's degree in Africology and African American Studies at Temple University.
Patricia Gray has been an adjunct associate professor at the Silberman School of Social Work since 2013. She has more than 30 years of experience in mental health, child welfare, homeless services, supportive housing, addiction services, and academia. Her expertise extends to an array of social work services, including but not limited to clinical service, supervision, training, staff development, and supportive case-management services.
Gray's passion for social-work education led her to roles as a field advisor, field instructor, and seminar-in-field instructor. Her research paper "Social Work Faculty and Student Perceptions of a One-Year Residency Program: A Phenomenological Perspective '' delved into students' lived experiences and gauged their readiness to take the licensed master exam upon graduation.
Gray developed the Service Coordination Program Development Institute as part of an academic partnership with the New York City Department of Health Mental Health Bureau of Early Intervention. She is co-chair of the Practice Lab, director of field education for the Bachelor of Social Work Program, and CHKoversees Silberman's test preparation and continuing education. Gray is also the guest editor of Reflections: Narratives of Professional Helping Journal.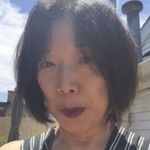 Yayoi Uno Everett joins Hunter College and the CUNY Graduate Center as a professor of Music. A native of Yokohama, Japan, she has taught at University of Illinois at Chicago (2014-2022), Emory University (2000-14), University of Illinois at Champaign-Urbana (1999-2000), and University of Colorado at Boulder (1994-98). Her research focuses on postwar art music, film, and opera from the perspectives of semiotics, narratology, multimedia theories, cultural studies, and East Asian aesthetics.
Her publications include "Reconfiguring Myth and Narrative in Contemporary Operas" (Indiana University Press, 2015) and "The Music of Louis Andriessen" (Cambridge University Press, 2006); a co-edited volume, "Locating East Asia in Western Music," and peer-reviewed articles on the music of Kaija Saariaho, John Adams, Thomas Adès, Charles Wuorinen, Louis Andriessen, György Ligeti, Elliott Carter, Toru Takemitsu, Toshi Ichiyanagi, Chou-Wen Chung, Lei Liang, Kyong Mee Choi, and Unsuk Chin.
Everett served as a member and chair of American Musicological Society's Kinkelday Award (2019-2022), associate editor of Music Theory Spectrum (2015-18), president for Music Theory Southeast (2010-12), and as a member or chair for Society of Music Theory's Executive Board, Publication Subvention, and Diversity committees (1998-2009). She has received many fellowships and awards, including from the Association of Asian Studies, Fox Center for Humanistic Inquiry at Emory University, the Japan Foundation, Bogliasco Foundation, Asian Council, and the National Endowment for Humanities.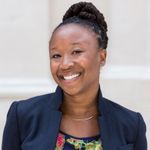 Uchenna Itam, an assistant professor in the Department of Art and Art History, specializes in African American art and art of the African Diaspora. She holds a bachelor of arts in the History of Art from the University of Pennsylvania, a master of arts in the Humanities from the University of Chicago, and a doctorate in Art History from The University of Texas at Austin. Her research interests include critical-race art history, feminist theory, sensory studies, exhibition history, contemporary art, and museum theory and practice.
Itam's current project, "Feeling Visible," examines how politics of identity and issues of representation are negotiated through multisensorial aesthetics in the installation art practices of Janine Antoni, Félix González-Torres, Nadine Robinson, and Wangechi Mutu. Her research has been supported by grants and fellowships from The University of Texas at Austin, Samuel H. Kress Foundation, CCL/ Mellon Foundation, the Office of the Vice Provost for Faculty at the University of Pennsylvania, and the Association of Print Scholars/ Getty Foundation.
Her writing has appeared in publications such as Shift: Graduate Journal of Visual and Material Culture, Modern Drama, and Fictions (The Studio Museum in Harlem, 2017). An established curator, Itam founded the curatorial collective INGZ (2014-2018), which presented exhibitions with TJ Dedeaux-Norris, LaToya Ruby Frazier, and Mimi Cherono Ng'ok, among others. More recently, she acted as curator of the Henry Luce Foundation African American Collecting Initiative at the Archives of American Art, Smithsonian Institution (2020-2021).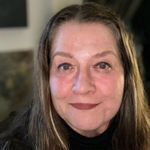 Lori Kent co-founded and directs the Visual Arts Education MA program, Department of Art and Art History, at Hunter College, CUNY. She is a graduate of Columbia University's Teachers College (Ed.D. 2001), where she worked with Maxine Greene at the Center for Social Imagination. Her MA is in Critical and Creative Thinking (UMass Boston '92). Throughout her education, she worked in museum education/research at institutions such as the Cooper Hewitt and the Craft Museum. In Boston: the Institute for Contemporary Art, the Isabella Stewart Gardner Museum (with Harvard's Project Zero) and the Children's Museum. As a visual artist, arts educator, and writer, she focuses on nature-based themes and eco-literacy.
In 2019, she was awarded a Lower Manhattan Cultural Council Creative Learning grant to create community workshops focused on the urban wildlife of Avenue B. She is also a recipient of Pollock-Krasner Foundation awards (2006, 2016), Puffin Foundation awards (2006, 2009) a National Endowment for the Humanities Fellowship at Stanford University, and artist residencies at The Anderson Center, Maison Gai Saber, Abrons Arts Center, and The Harvey Foundation in Venice, and Kristinestad (Finland) to name a few. In 2009-10 she was awarded a Fulbright Research Fellowship at the Jan Matekjo Academy of Art in Krakow. Her credits and pursuits also include a TEDx talk, corporate consulting, app content development, creative/academic publications, and volunteer work for animal shelters and the Climate Reality Project.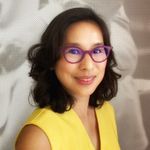 Seon Mi Kim is an assistant professor at the Silberman School of Social Work. Her primary research revolves around bettering social and economic conditions for low-income minority women and communities through worker cooperatives, social enterprises, and alternative community economic development. Kim's recent projects have explored how the management strategies of worker cooperatives and labor unions affect home-care workers. Since the Covid 19 pandemic, she launched research on anti-Asian hate crimes in New York City in collaboration with Korean American Civic Empowerment, a local non-profit.
Kim worked for a decade as policy director of the Korea Women's Associations United in South Korea, focusing on women's empowerment and democracy. In that role, she led initiatives promoting gender equality in the workplace, extending maternity and parental leaves, and enhancing equal treatment for non-regular workers. A leading international advocate for women, she represented Korean women's non-profit organizations at the United Nations. She got her doctorate at the University of Illinois at Urbana-Champaign.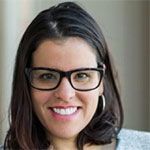 Mayra Lopez-Humphreys is an associate professor at the Silberman School of Social Work at Hunter College. She comes to Silberman from CUNY's College of Staten Island, where she served as an associate professor and director of the Bachelor of Science in Social Work program. She has taught undergraduate and graduate courses in social-welfare policy, community practice, and using a liberation ethic to transform economical marginal communities. She has more than 20 years of non-profit leadership experience in asset-based community development and program evaluation. 
With local community leaders, she founded the Staten Island Equity and Belonging project, which took a borough-wide public-opinion poll on Staten Islanders'  attitudes, perceptions, and awareness about equity and community. In support of the study, Lopez-Humphreys' received the 2021-22 Distinguished CUNY Fellow Award.
Lopez-Humphreys also has researched restorative approaches to justice-involved individuals, serving as the principal investigator on a project with Exodus Transitional Community that follows adults recently released from prison and their transition to non-congregate hotel settings. Her work has appeared in Social Work, Journal of Social Service Research, Social Work Education, and Urban Social Work.
Ingrid K. Lundeen is a doctoral lecturer in the Department of Anthropology. She helps students to become intellectually curious life-long learners, supervising undergraduate research and providing experiential learning opportunities in the classroom, lab, and field. Her research interests include lab-based work on sensory-system anatomy and evolution, combining 3D reconstructions of fossil sensory-system anatomy with modern comparative anatomical work. She also carries out fieldwork on 50-million-year-old fossil deposits in mountain regions of Wyoming in order to understand prehistoric primate biogeography.
Her projects have earned many competitive grants, including from the Evolving Earth Foundation, Geological Society of America, American Museum of Natural History, and Paleontological Society. Lundeen comes to Hunter College from Austin, Tex., where she worked at the University of Texas as a doctoral candidate and later as a postdoctoral researcher.
Dave McKenzie, a distinguished lecturer  in the Department of Art and Art History, is an artist who uses videos, sculptures, performances, and installations in order to explore how public spaces can connect, alienate, or restrict private individuals. His work exposes the complicated social rules and obligations with which we navigate personal relationships.
Born in Kingston, Jamaica, in 1977, McKenzie received a bachelor of fine arts in printmaking from the University of the Arts in Philadelphia and attended the Skowhegan School of Painting and Sculpture. McKenzie has received several awards, including the Rome Prize of the American Academy in Rome, a Guna S. Mundheim Visual Arts Fellowship from the American Academy in Berlin, a USA Rockefeller Fellowship, a Louis Comfort Tiffany Foundation Award, and a William H. Johnson Prize. Residencies include  the Studio Museum in Harlem and PS1 National and International Studio Program.
McKenzie has taught at the School of Visual Arts, Northwestern University, and Bard College. He lives and works in Brooklyn.
Todd Merritt, a nationally board certified and New York State-licensed behavior analyst, is a doctoral lecturer in the programs in Applied Behavior Analysis at Hunter College and the director of behavioral services at The Arc Westchester. Merritt received his bachelor of science in Psychology at Western Michigan University in 2010. He earned a master of arts in Applied Behavioral Science in 2014 and doctorate in Behavioral Psychology in 2017 from the University of Kansas.
He has worked in clinical positions across the United States, providing quality services to individuals with intellectual and developmental disabilities and developing and assessing systems to improve staff performance. Merritt has presented at conferences on skill acquisition, organizational behavior management, the use of technology to support clinicians, and verbal behavior. His principal research interests include staff training, performance-management practices, and developing and evaluating programs and services for individuals with intellectual and developmental disabilities.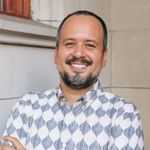 Alfonso Pérez is a clinical professor in  the Hunter College Bilingual Education Program, where he teaches practice-based courses in English and Spanish and supports bilingual-education teacher candidates and their mentor teachers in NYC Department of Education partner schools.
Pérez taught in New York City public schools for 13 years. He then began mentoring and supervising early-career teachers at Teachers College, Columbia University.  His areas of interest include teacher mentoring and leadership, translanguaging pedagogy,  experiential learning, social-emotional learning, and Latin American literature for children and young adults.
Pérez grew up in Mayagüez, Puerto Rico. He attended Mercy College through the New York City Teaching Fellows Program and graduated in 2006 with a master of science in Elementary Education and a bilingual-education extension in Spanish. He received his doctorate from the University of Florida's Leadership in Educational Administration program in 2022.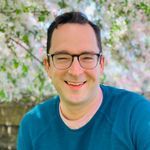 Michael Sheetz is  an assistant professor of Choral and Voice Studies at Hunter College, where he directs the College Choir and Chamber Singers and teaches private voice students. Sheetz is also the music director of The Greenwich Village Chamber Singers and a music associate at the Church of St. Ignatius Loyola and at Musica Sacra where, as assistant music director, he regularly works with New York's longest continuously performing professional choir. He conducts, prepares, and accompanies performances at Carnegie Hall, Lincoln Center, and at the Cathedral of St. John the Divine. During the summer Sheetz teaches voice and conducts concerts at the Classic Lyric Arts festival in Emilia-Romagna, Italy.
Sheetz has worked with composers Meredith Monk, Wang Jie, Jocelyn Hagen, Evan Fein, Frank Ferko, Julius Revie and Gisle Kverndokk and has commissioned and conducted world premieres of choral works by Alyssa Regent, Shahar Regev, and Tamara McLeod.
He has conducted performances of J. S. Bach's St. John Passion, Haydn's Lord Nelson Mass, Handel's Messiah, Vivaldi's Gloria and Magnificat, Mozart's Requiem, and Orff's Carmina Burana and served as associate conductor at The Juilliard School for Stravinsky's Symphony of Psalms. He also has served as assistant conductor of The Fairfield County Chorale.
Sheetz has recorded for the AMR and MSR Classics labels and has taught at The Juilliard School and Vassar College.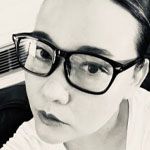 Wendy Vaughon, a doctoral lecturer at the School of Urban Public Health, has more than 20 years of practical, academic, teaching, and research experience. This includes advising a broad range of public and private organizations on research design, qualitative methods, program evaluation, and usability testing.
Her education includes an AB from Brown University in Psychology, a Master of Public Health degree from the Mount Sinai School of Medicine (now the Icahn School of Medicine at Mount Sinai), and a Doctor of Public Health degree from the City University of New York Graduate School of Public Health and Health Policy.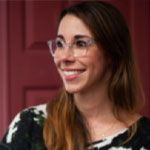 Amy Vogel-Eyny is an assistant professor in the Department of Speech-Language Pathology and Audiology at Hunter College. As a clinician researcher, she works to develop rehabilitative approaches to treat linguistic and cognitive difficulties in healthy, aging individuals as well as those with brain injury and disease. Her clinical research focuses on lexical retrieval in elderly adults, post-stroke aphasia rehabilitation, and primary progressive aphasia interventions — with the aim of combining evidence-based treatment approaches with transcranial direct current brain stimulation in order to enhance gains and improve quality of life.
She completed her bachelor's at Hunter College in 2006 and her master's in 2019, following that with a clinical fellowship at Rusk Rehabilitation.  She received her doctorate from the CUNY Graduate Center in 2021. She recently completed her postdoctoral fellowship at the MS Comprehensive Care Center in the Department of Neurology at NYU Langone Health. She was recently awarded a two-year grant to study the effects of social isolation on word naming in elderly adults.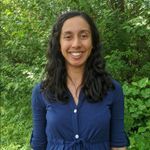 Sangita Vyas, an assistant professor of Economics, is a development economist and demographer. Her research focuses on population health, the environment, and social inequality in India. Her work has been published in the Proceedings of the National Academy of Sciences, World Development, and Economics and Human Biology.
Sangita has lived and worked on and off in India since 2009, and is a research fellow at r.i.c.e., a non-profit research organization that aims to inform child-health policy in India. She received her PhD in Economics from the University of Texas at Austin, a master of public administration from Princeton University, and a bachelor of science from the University of Pennsylvania.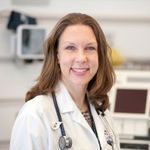 Lara Wahlberg is a clinical professor of nursing at Hunter College and co-coordinator of the Adult-Gerontology Primary Care Nurse Practitioner program. She returns to Hunter after being a member of the first graduating class of the Doctor of Nursing Practice Program in 2015.
Before her career in nursing, she was an artist at both DreamWorks and Disney Feature Animation Studios. Her first nursing role was in oncology, which sparked her interest in palliative care.
Wahlberg has worked in palliative care at Bellevue Hospital and at NYP-Weill Cornell Medicine as well as in leadership positions in the local Hospice and Palliative Nurses Association. Wahlberg is interested in helping patients, families, and care providers cope with serious illnesses. She has published on provider distress, pain and symptom management, and other palliative-care issues.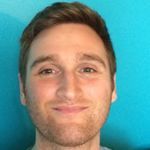 Aaron Welt is a doctoral lecturer in the History Department and Jewish Studies Program at CUNY-Hunter College. Welt earned a doctorate in History from New York University in 2020. His dissertation, "The Jewish Strong Arm Men: Organized Crime and the Jewish Ethnic Economy in New York City, 1909-1932," analyzed the role of racketeering in the development of American Jewish immigrant capitalism. Using crime reports from philanthropies, Yiddish and English press accounts, court documents, and labor movement sources, "The Jewish Strong Arm Men" demonstrates the fairly strong influence gangsters had on immigrant unions and businesses during the mass migrations of the Gilded Age and Progressive Era.
The dissertation will become a book, tentatively titled "Strong Armed: Racketeering and American Jewish History, 1890-1932." Welt's work has appeared in American Jewish History, the Journal of American Ethnic History, the Gotham Center blog, and other outlets. He teaches courses on American Jewish History, modern American History, and modern Jewish History.