Events
Please join us for the opening of an important new exhibition: "Roosevelt House: Saving a National Treasure for a New Generation," which explores the Roosevelt House's history and transformation by President Jennifer J. Raab from a dilapidated building into our Public Policy Institute. A reception followed by a Fireside Chat with President Raab and Harold Holzer will take place at Roosevelt House on Thursday, May 25 at 5:30 pm. You can RSVP here.
Mother's Day Scholarships Continue Changing Lives at Hunter
Since 2003, when President Jennifer J. Raab launched the Hunter College Mother's Day Scholarship Campaign, it has raised more than $10M to help pay tuition for thousands of our students. Click here to care for the future by making your contribution today.
City Council Donates $50K to President Jennifer Raab's Campaign Against Anti-Semitism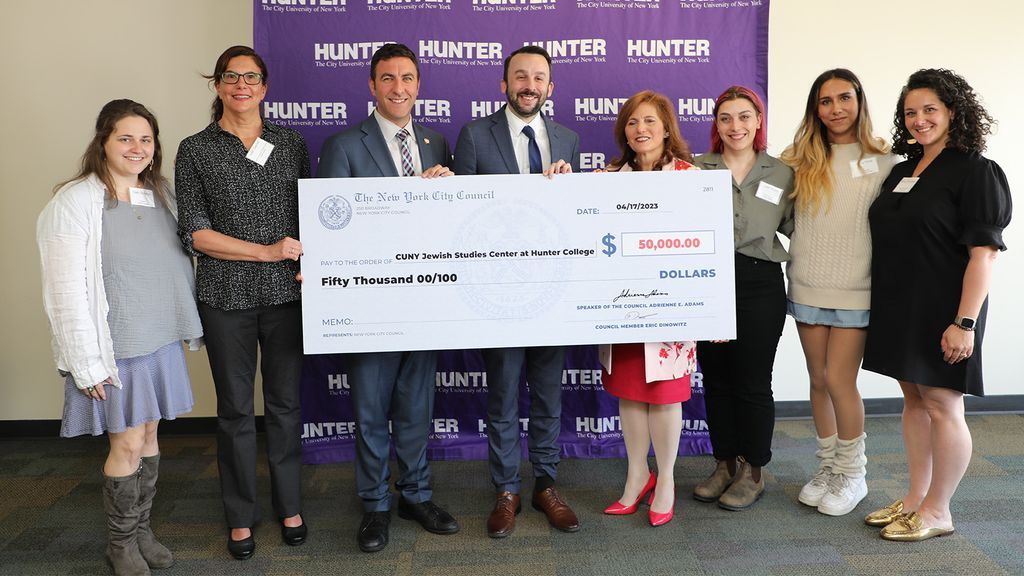 The New York City Council announced a $50,000 gift to Hunter to combat anti-Semitism on campus during a ceremony on April 17. A check was presented by Council Majority Leader Keith Powers and Council Member and Hunter alum Eric Dinowitz MSE '09, the chairman of the Council's Jewish caucus and its Committee on Higher Education. Donations to Hunter's Jewish Studies Center can be made here.