On 4/28/21, Hunter hosted this program as part of the Robert Seltzer Lunch Lecture Series.
Klezmer music, an instrumental genre rooted in an Eastern European Jewish cultural milieu deeply stylized by connections with non-Jewish co-ethnics, has been replanted and is thriving in the rich soil of America.
This lecture-performance discussed and presented Klezmerica, a new Jewish music genre borne from the greenhouse of the Lower East Side with offshoots formed by the ricocheting reverberations of the alleyways in the Downtown NYC jazz scene and beyond.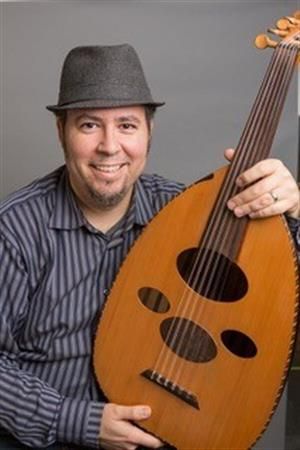 Samuel Torjman Thomas, PhD, ethnomusicologist and multi-instrumentalist (oud, sax/clarinet, and vocals) is the artistic director of AESFA (gathering) and teaches music, interdisciplinary studies, and Sephardic Studies at the City University of New York. He journeys from deep klezmer to jazz and blues-tinged Jewish jams, then through a lush Mediterranean garden of songs in Hebrew, Arabic, and Ladino. Dr. Torjman Thomas is a frequent guest speaker at cultural institutions, universities, and multi-dimensional ecumenical spaces world-wide.
Watch the program below.